About our MS Geology Program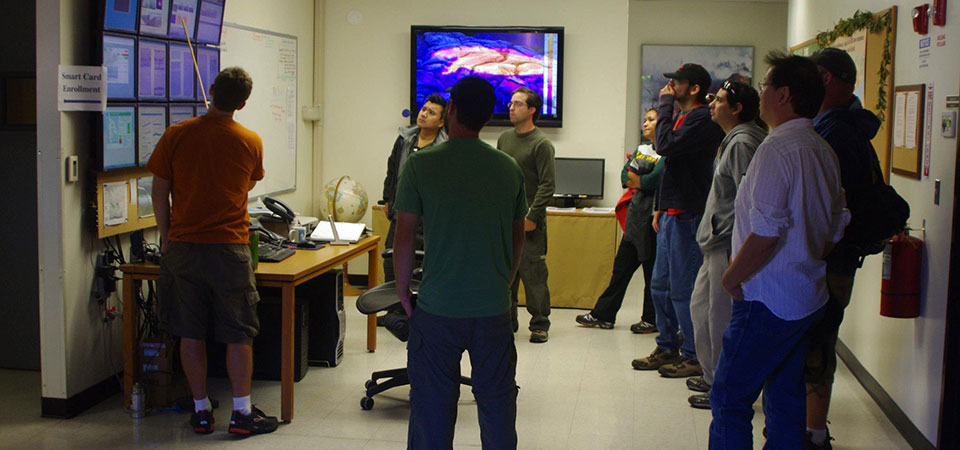 The Program
Our Master's program in Geology is designed to prepare graduates for employment in all fields of Geological Science, and teaching at secondary or community college levels. Emphasis is placed on applied skills demanded by potential employers. Fundamental to the program is a thorough understanding of basic geologic principles rooted in field and laboratory experiences. The geologic framework provided by the MS degree enables our graduates to meet intellectual challenges of their professional or academic careers and assume leadership roles in their profession. The program is sufficiently flexible to meet student interests in the application of geology to the solution of hydrologic, geophysical, environmental, geoengineering, or resource extraction problems facing society.
As a polytechnic university we are dedicated to the "Learn by Doing" philosophy and stress practical interactions between students, faculty and industry / government professionals. The Geology Department is a member of IRIS (Incorporated Research Institutions for Seismology , and is involved in the California State University Water Resources and Policy Initiative. Faculty research endeavors are supported by grants and personal collaborations with National Science Foundation, USGS National Earthquake Hazards Reduction Program, Southern California Earthquake Center, California Geological Survey, JPL / Caltech, Stanford University, Army Corps of Engineers, CSU Northridge, Inland Empire Utilies Agency, and Orange County Water District. The Department maintains a robust alumni network, including many individuals who work in local geoscience industries and government agencies.
How to Apply
Apply online through https://www.calstate.edu/apply Please also send hard copies (or electronic files) of your application and supporting materials to:
Nicholas Van Buer, Graduate Coordinator
Email: njvanbuer@cpp.edu

Department of Geological Sciences
California State Polytechnic University
3801 W. Temple Avenue
Pomona, CA 91768
Admissions Requirements
Unconditional Admission into the Geology Master's program is contingent upon the following:
A Bachelor's degree in Geology or a closely related discipline (e.g., Geotechnical Engineering, Hydrology, Geophysics, Earth Science, Environmental Science) from an accredited institution, with a minimum grade-point average of 3.0 in Earth science courses, and a 2.5 grade-point-average in related science and mathematics courses;
Two letters of recommendation;
A one-page personal statement of interest, including research and career aspirations;
A minimum of 24 semester units or 36 quarter units of undergraduate Earth Science coursework (see item 1 above) is required to receive unconditional acceptance into the Master's program.
Availability of faculty and resources in the student's stated area of interest.
Conditional Admission will be considered for a limited number of applicants not meeting the above requirements and following review of the student's academic background by the departmental Graduate Program Committee. Such students must meet deficiency requirements stipulated in the statement of conditional admission within the time limit specified
Graduate Faculty
Jonathan Nourse
Professor and Department Chair
PhD, Caltech, 1989
Specialties: Structural Geology, Tectonics, Mineral Exploration, Engineering Geology, GIS Applications, Hydrogeology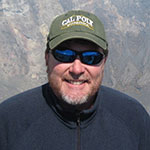 Jeffrey Marshall
Professor
PhD, Penn State University, 2000
Specialties: Geomorphology, Neotectonics , Geologic Hazards, Watershed Restoration, Coastal Geology
Jascha Polet
Professor
PhD, Caltech, 1999
Specialties: Seismology, Geophysics, Hazards Assessment, Tsunami
Stephen Osborn
Associate Professor
PhD, University of Arizona, 2010
Specialties: Hydrogeology, Aqueous Geochemistry, Groundwater Remediation, Energy and Environment
Nicholas Van Buer
Assistant Professor
PhD, Stanford University, 2012
Specialties: Petrology, Geochronology, Field Geology, Tectonics, Geographic Information Systems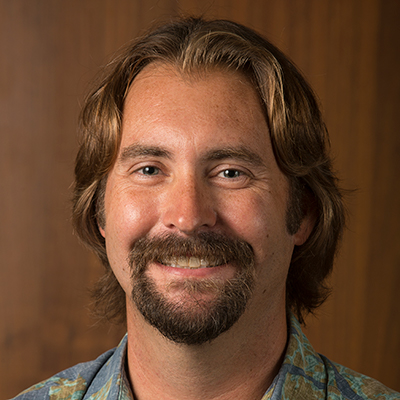 Bryan P. Murray
Assistant Professor
PhD, UC Santa Barbara, 2014
Specialties: Sedimentary Geology, Volcanology, Field Geology, Extensional Tectonics, Historical Geology
Dr. Donald R. Prothero
Adjunct Professor
PhD from Columbia University, 1982
Specialties: Paleontology, Magnetostratigraphy and Mammalian Biostratigraphy