First Year Experience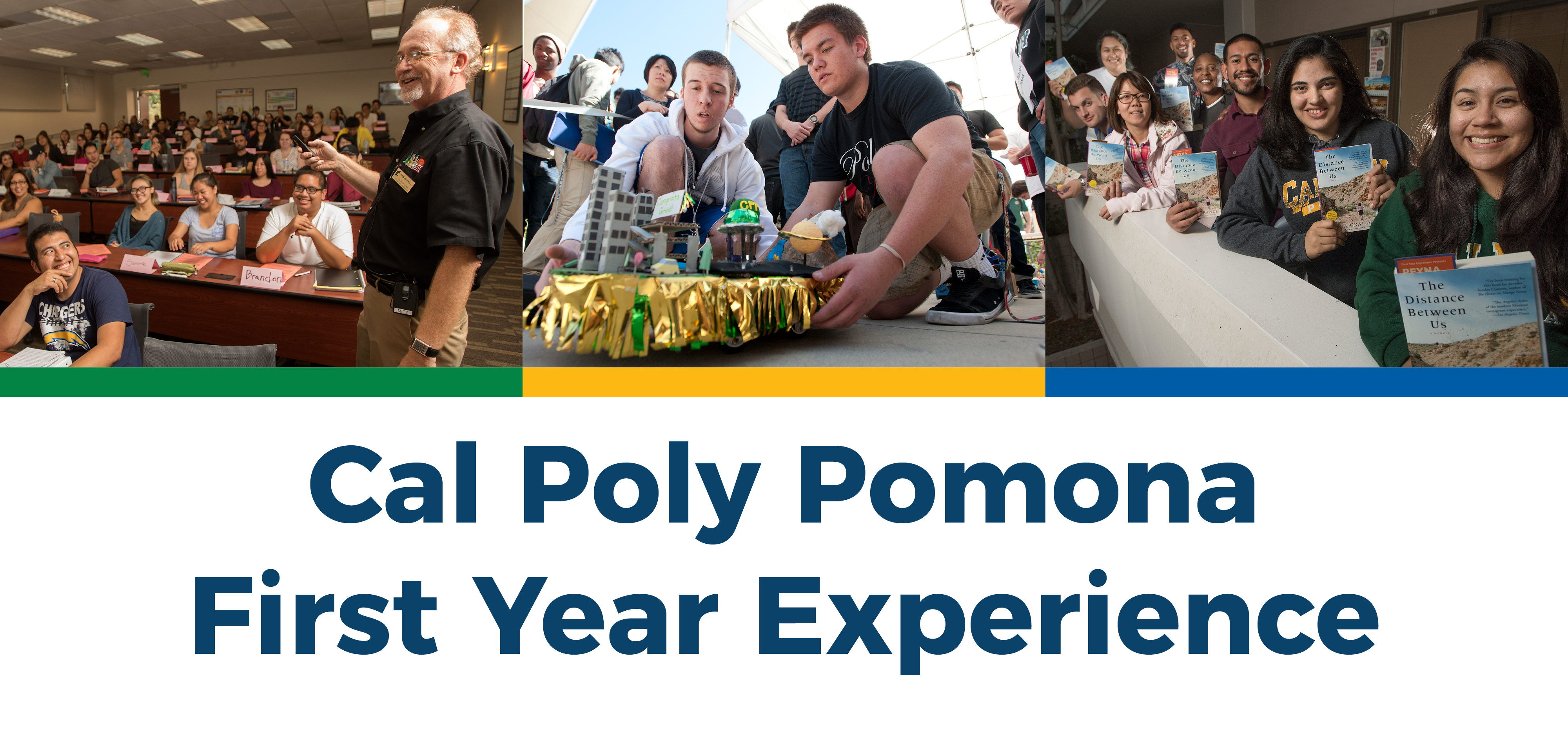 First Year Experience Program
Learn how to be successful in your first-year at Cal Poly Pomona. The first-year experience course provides an overview of the opportunities and possible careers associated with your major. Earn college credit by enrolling in a first-year experience this fall. As part of the program, students engage in activities, community service projects, field trips, and innovative learning opportunities. Connect with your advisor for more details.
For Faculty and Staff: Attend our FYE Summer Institute 2021 (June 7-9)
Learn more about the Summer Institute here (PDF). If you have any questions please contact
Dr. Dora Lee (doralee@cpp.edu)  or Dr. Nina Abramzon (nabramzon@cpp.edu).