Test Proctoring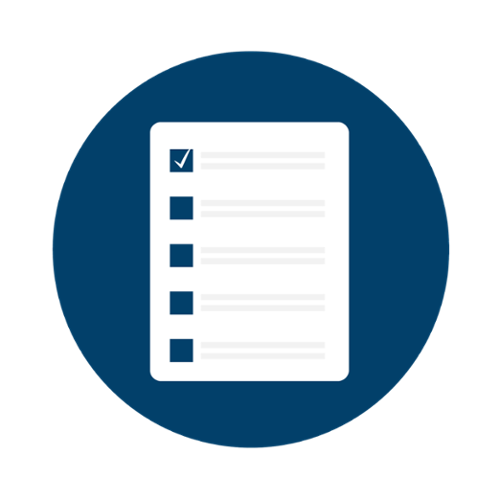 Testing Information

Test Proctoring is offered to Cal Poly Pomona students who need to schedule a make-up exam due to serious and compelling reasons (i.e. illness). Faculty must submit a Faculty Request Form for approved make-up exams. For scheduling purposes, Faculty Request Forms must be received at least 24 hours in advance of completion date and time.
Service Notices
The Learning Resource Center is now providing faculty-requested Test Proctoring services.
Last day for Spring 2023 proctored exams is

May 19, 2023 from 9:00 a.m.-12:00 p.m.

Requests submitted after 4:00pm, May 19th, will not be processed until Monday, June 5, 2023.
Test Proctoring Hours - Summer 2023
Appointments are scheduled during the following days and times:

Wednesday 1:00 p.m.-4:00 p.m.
Tuesday and Thursday 9:00 a.m.-12:00 p.m.

All make-up tests are by appointment only, scheduled by Testing Services in CPP Connect 12-hours in advance, and are on a first-come, first-served basis.
Seating per day is limited. 
Check in for test proctoring at the Learning Resource Center (LRC) in the University Library, 15-2921.
Faculty Only
Submit a make-up exam request for your student (24 hours* in advance of completion date and time). Requests submitted by students directly will be denied. *Requests made on Friday after 12:00 pm must have a completion date no earlier than Tuesday. 
Only CPP faculty can submit a request form. CPP account sign-in is required otherwise you will receive an error message stating that you do not have permission to access the form.
Do not send any other material not pertinent to the exam, especially answer keys, when submitting exams.
Testing Services is not responsible for reviewing uploaded testing materials.
Proctoring requests for exams that require the use of multiple browsers during the exam or online resources/platforms may not be accommodated.
Excel files and other supporting materials needed to complete exams must be provided by instructors and accessed by the students through their Canvas course during the exam.
Requirements
All test materials and instructions from faculty must be submitted via the

Faculty Request Form above. Once these materials are received, Testing Services will reach out to the student to schedule an appointment. 

Students must present valid photo identification (Bronco ID card or other valid government ID) upon check-in to their scheduled make-up test. Students without valid ID will be denied seating for the test.

 
Students should arrive to the LRC 5 minutes prior to their scheduled appointment. Students arriving late will forfeit their appointment.
Students who fail to arrive at their scheduled time (late or no-show) will need their faculty to submit a new request form.
Proctors do not provide scantrons, bluebooks, calculators, or pencils and cannot help troubleshoot technical issues with electronic devices.
For online exams use of student owned laptops are encouraged.
For questions email testingservices@cpp.edu.
Accommodations
Students requesting accommodations for disabilities must contact the Disability Resource Center (DRC). The DRC can be contacted at (909) 869-3333.
Academic Integrity
Make-up testing will end immediately for students engaging in academic dishonesty and the instructor will be notified. Please refer to the Office of Student Conduct and Integrity for further information.
Student Frequently Asked Questions
At this time, we only offer make-up exams for currently-enrolled Cal Poly Pomona students.
Since the proctor cannot leave the room once the exam begins, we cannot accommodate late arrivals. If you are unable to attend the appointment at the scheduled time, notify your instructor to submit a new Faculty Request Form.
Email
testingservices@cpp.edu
. If the request to reschedule is within the timeframe indicated by your instructor on the Faculty Request Form, and there is availability, Testing Services will accommodate your request to reschedule. You will receive an email confirmation from CPP Connect with the new day/time. If you do not show to your scheduled appointment or your rescheduling request cannot be accommodated, you will need your faculty to submit a new Faculty Request Form.
The process begins with your instructor. Your instructor must submit a Faculty Request Form. After the form is received and processed, the student will receive an email with appointment availability. Please keep in mind that appointments are scheduled on a first-come, first-served basis. Reply promptly to ensure you meet your instructor's deadline.
Testing Services currently proctors make-up exams for courses only. Please inquire with the respective academic departments directly regarding these other exams.
ALEKS - Contact the Math Department.
CCE - Contact the Political Science Department.
GWT - This test has been suspended.
PCPT - Contact the Computer Information Systems Department.
Faculty Frequently Asked Questions
Faculty indicate on the Faculty Request Form if they want the completed exam materials scanned to PDF and emailed (within 1 business day), or if they will collect the physical exam materials from the Learning Resource Center (Library, 15-2921). Faculty must show ID to pick up exams. Exams will be shredded after the appropriate grade appeal date for each term.
For scheduling purposes, Faculty Request Forms must be received at least 24 hours in advance of completion date and time. After you submit your request for an exam, we will do our best to accommodate your students as quickly as possible.
Seating is limited and appointments are scheduled on a first-come, first-served basis. Please make your students aware of your testing expectations and to check their email frequently for the appointment invite from testingservices@cpp.edu and any updates. We may not be able to accommodate same-day requests due to capacity and proctor availability.
Testing Services cannot provide technical assistance, equipment (laptops at this time), or help with installing any specialized software for purposes of taking exams. Student personal laptops are encouraged for use in these situations.
Faculty are also encouraged to clearly communicate all technical requirements on the Faculty Request Form and with students prior to them sitting for proctored exams. This includes what software needs to be installed and whether Apple or Windows PCs are preferred.
The materials (PDF) must be attached to the Faculty Request Form submitted. You may also contact
testingservices@cpp.edu
 for additional assistance.
No, the proctors will not grade the exams. Please DO NOT send any answer keys. All test materials submitted in the Faculty Request Form will be printed and provided to the student during their appointment.