Current Students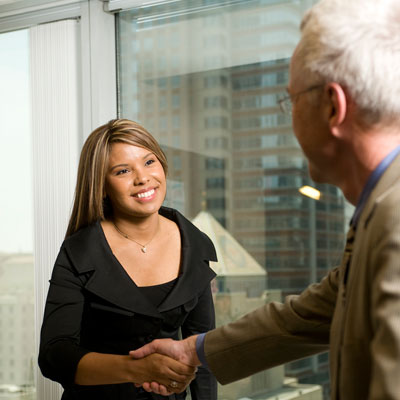 Executive Mentor Program

The Mentor Program is an academic year program, designed to provide junior and senior level business students with an invaluable opportunity for personal and professional development through the support of a mentor. The objective of the program is to merge the experiences inside and outside of the classroom in order to help students make a smoother transition from an academic environment to the world of work.
Go to Executive Mentor Program Page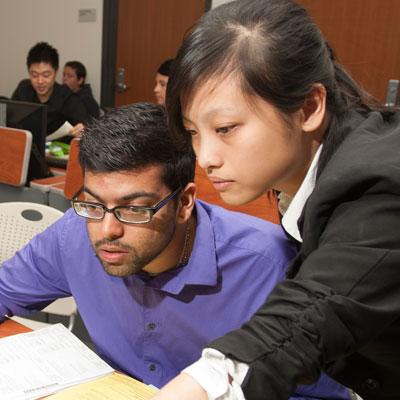 Student Success Center (Advising)

As a student, you play an essential role in the academic advising process.  We encourage you to see your academic advisor with any questions or problems, which may affect your academic progress.
Go to Student Success Center Page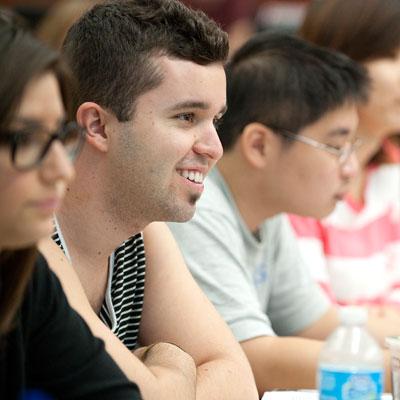 Clubs

The College of Business Administration offers a variety of clubs for students in various majors to expand their knowledge and put their skills to use.
Go to Club Page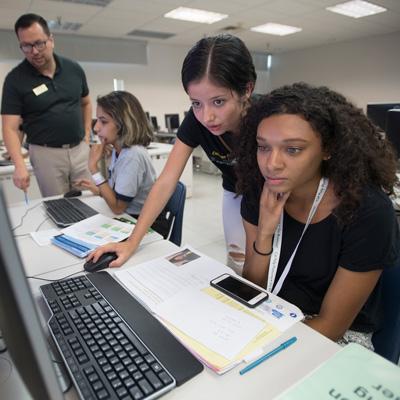 First-Year Experience Program

The First-Year Experience (FYE) Program gives new students an introduction to the skills necessary for success at the College of Business Administration and the building blocks for lifelong learning. Earn credit while getting an overview of the opportunities and possible careers associated with your major, supplemented by activities such as visits to on-campus services, field trips, and community projects.
Go to CBA First-Year Experience Page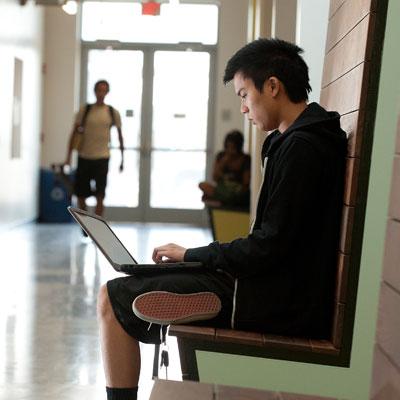 Scholarships

There are several scholarships offered to currently enrolled students through the College of Business Administration program. Scholarships are awarded to students in every major and every classification and are usually awarded based on merit or financial need, or a combination of both. Scholarships go to all kinds of students - even students like you.
Go to Scholarships Page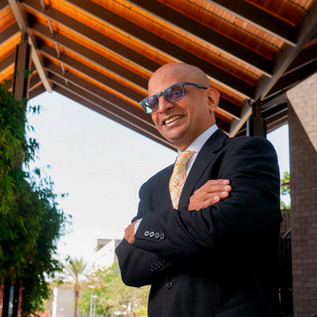 Dean's List

CBA students whose academic excellence have qualified them for the Dean's List. To be eligible, students must have completed at least 12 units and have a Cal Poly Pomona grade point average of 3.5 or higher.
Go to Dean's List Page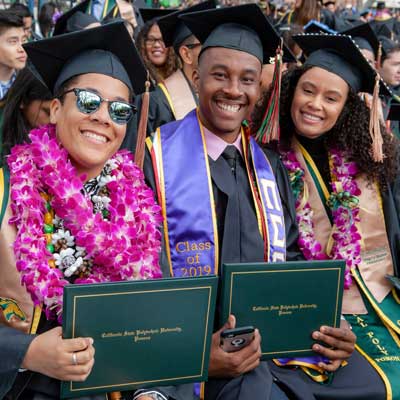 Commencement

The College of Business Administration will celebrate commencement on Sunday, June 11 at 9 a.m. Our two-hour event is one of the most well attended ceremonies in the university and includes speeches from students and administrators.