MSIS - Master of Science in Information Security
Leaders in Information Security
TRADITION
InfoSec Masters Since 1970
ISACA-Endorsed Curriculum
AACSB Accredited
CONNECT
40,000+ CBA Alumni
Network-Promoting Cohorts
Real World Projects
ACHIEVE
Career Advancement
Lifelong Relationships
Personal Fulfillment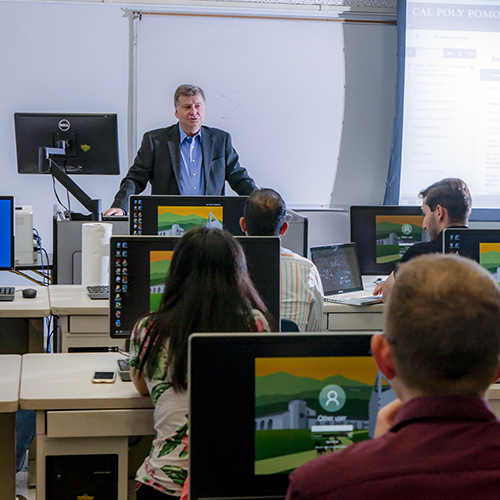 Quality Meets Value
The Master of Science in Information Security (MSIS) is a STEM-designated degree program. It is for people who wish to pursue a career in IT Auditing, Information Security, and Computer Forensics.
This two-year cohort program consists of 10 required courses (30 units) and one comprehensive exam (1 unit). It is catered towards working professionals and courses are offered in the evenings from 7 to 9:45 PM.
Scholarship Opportunities are available for first-year MSIS students.
Criteria: the strength of academic records, including grades, relevant major, and other evidence of excellence; and relevant working experience including involvement with a relevant professional association(s) or student club(s). The review is based on your application to the program, with no separate application for the scholarship.
MSIS Coordinator:
Dr. Zhongming Ma
zma@cpp.edu
(909) 869-3242
Office: 164-3017