Faculty & Staff
Remi Burton    

Administrative Support Coordinator

Phone: (909) 869-3569

Building 5 - 150

Email: reburton@cpp.edu
Dr. Michael Reibel

Dr. Michael Reibel, Professor, Friend, Mentor, Brilliant Mind, Poet, Audacious Human Being
It is with a heavy heart we share the news that our colleague and friend, Dr. Mike Reibel, passed away suddenly and unexpectedly on November 12, 2020. Mike's passing is a great loss to our Geography and Anthropology Department family. Mike was a valued colleague and mentor to many – faculty, staff, and students alike. Conversations with Mike were always stimulating, whether the topic centered on his beloved children or partner, geography of urban ethnicity, social justice of drinking water access, spatial patterns of organ donors, his Sicilian heritage, a poem he was working on, or his latest batch of vegan chili.
A staunch advocate of labor unions and social justice, Mike imbued his research and teaching with these elements. He was serious about student success and took genuine interest in helping students progress. Mike spoke frankly of joy and learning gained through interactions with students in his classes, in the Department of Geography and Anthropology, and at the Lyle Center for Regenerative Studies. 
Mike was an intellectual giant and affable colleague whose contributions to our department and the discipline of geography were numerous – more than two dozen scholarly publications, chairing the DRTP committee, acting as CFA representative, chairing the GIS advisory board, and serving on the editorial boards for Population and Environment and Progress in Transplantation. And Mike was always ready with a kind or supportive word or a quick ironic observation. 
Mike embraced life to the fullest and would admonish us for missing his important parting lesson – heed the fleeting nature of life by embracing the moment and genuinely holding those in our presence and thoughts with care, which Mike did so well.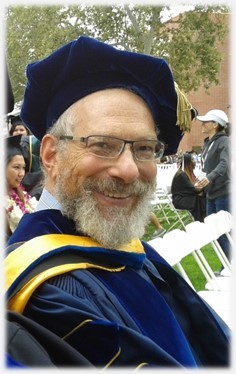 Dr. Kun Chen

As many of you already know, our beloved colleague, professor, and dearest friend, Dr. Kun Chen passed away on October 13, 2015, after two years of fighting a late-stage cancer.  Dr. Chen was a rising scholar and a bright star in the department.  Though her time with us was short, she made a long lasting impact on the department and especially on her students.  She was an excellent teacher, an engaged mentor, a great colleague, and most of all, a very intelligent, sincere, and caring person.
We are raising funds to establish the Dr. Kun Chen Endowed Memorial Scholarship to help generations of future students who will continue what Kun started.  Our goal is to raise a minimum of $50,000 in funds to establish this endowed scholarship. We hope her name will be forever associated with the department, the university, and future students she loved so much. To make a contribution to the Dr. Kun Chen Endowed Memorial Scholarship Fund, view the  Chen Memorial Scholarship.
Name
Title
Email
Office
Phone
Ambacher, Jason E.
Lecturer

email Jason E. Ambacher

Email
Building 5 - 131
(909) 869-3590
Bjerke, Jennifer N.
lecturer

email Jennifer N Bjerke

Email
Building 5 - 131
(909) 869-3590
Cheetham, David T.
lecturer

email David T. Cheetham

Email
Building 5 - 137
(909) 869-3583
DeLance, Lisa L.
Lecturer

email Lisa L. DeLance

Email
Building 5 - 137
(909) 869-3583
Delfin, Teresa E.
Lecturer

email Teresa E. Delfin

Email
Building 5 - 131
(909) 869-3590
Goralski, Craig T.
Lecturer

email Craig T Goralski

Email
Building 5 - 137
(909) 869-3583
Gray, Alexis A.
Lecturer

email Alexis Gray

Email
Building 5 - 201
(909) 869-4186
Hall, Linda J.
Lecturer

email Linda J. Hall

Email
Building 5 - 137
(909) 869-3583
Headley-El, Rudolph D.
Letcurer

email Rudolph D. Headley-El

Email
Building 5 - 134
(909) 869-3568
Hickey, Maureen L.
Lecturer

email Maureen L. Hickey

Email
Building 5 - 131
(909) 869-3590
James, Stephen S.
Lecturer

email Stephen S. James

Email
Building 5 - 131
(909) 869-3590
King, Cheryl L.
Lecturer

email Cheryl L. King

Email
Building 5 - 131
(909) 869-3590
Marshall, Jeanne L.
Lecturer

email Jeanne L Marshall

Email
Building 5 - 135
(909) 869-2801
Nikita H. Prajapati
Lecturer

email Nikita H. Prajapati

Email
Building 5 - 135
(909) 869-2801
Patrick A. Polk
Lecturer

email Patrick A. Polk

Email
Building 5 - 137
(909) 869-3583
Platt, Lorne A.
Lecturer

email Lorne A Platt

Email
Building 5 - 135
(909) 869-2801
Wenrick, Jill C.
Lecturer

email Jill C Wenrick

Email
Building 5 - 137
(909) 869-3583
Xochipiltecatl Vazquez, Sandra
Lecturer

email Sandra Xochipiltecatl Vazquez

Email
Building 5 - 137
(909) 869-3583
Emeriti