Cyber Collaborative
Cal Poly Pomona offers a nationally recognized cyber education experience that allows students to learn skills outside of their disciplines and prepares them to enter in-demand careers. Student-run centers, the only ones in the region, provide industry standard equipment for students to learn skills beyond the classroom. Students participate in programs and campus organizations to strengthen their cybersecurity skills and attend workshops and networking opportunities that lead to high-profile internships and jobs. Undergraduate and graduate students pursue research in cyber and big data, contributing to innovative ideas in the field.
Executive in Residence: Diane Miller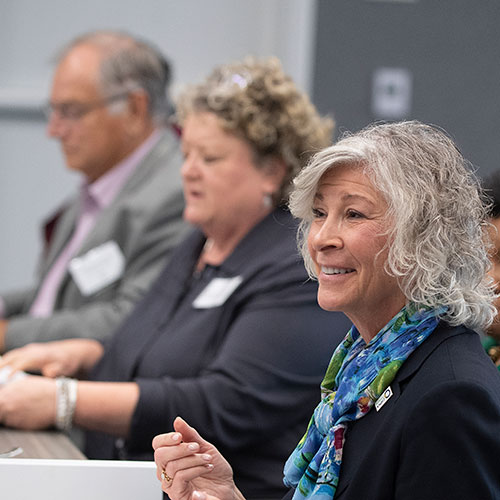 Alumna Diane Miller ('81, computer information systems) is the inaugural Executive in Residence for Cybersecurity in the College of Business. In this role, Miller works with: 
Faculty and staff

to explore interdisciplinary collaborations and academic innovation, offer industry insights and facilitate partnerships; 

 

Students

as a resource on experiential learning and transitioning into professional careers; 

 

Alumni, community and business leaders

to support the university's academic and philanthropic strategic vision and goals. 

 
Prior to her retirement from Northrop Grumman, Miller enjoyed a 40-year career in innovation and technology leadership, information security, global cybersecurity education, workforce initiatives and more. She has been a longtime advocate for diversity across STEM disciplines and has shaped the national conversation about cybersecurity. 
She also currently serves as Chair of the Board of Directors of CPP's Philanthropic Foundation.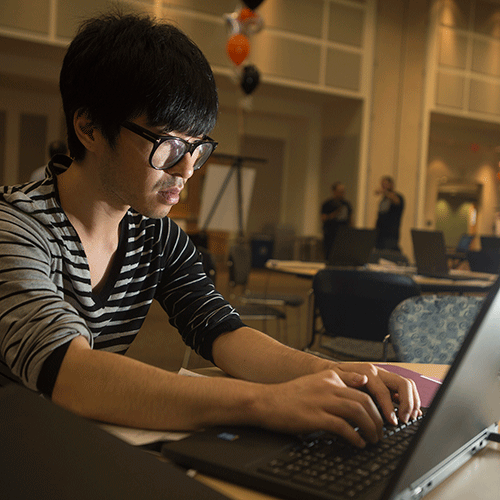 Cybersecurity

Bronco scholars are dedicated to learning the essential skills and knowledge required to navigate and protect the digital world, bringing their expertise into their careers. Faculty participate in essential research to further develop the field.
More about Cyber
Big Data

Research opportunities in big data across all disciplines are available to students, who learn to code to explore bigger questions in their field. Faculty use big data in their professional and professorial lives.
About Big Data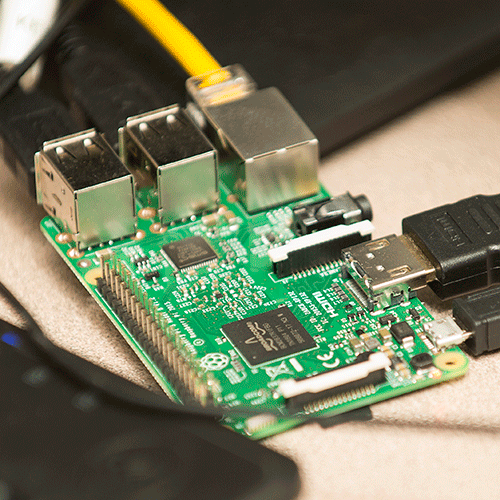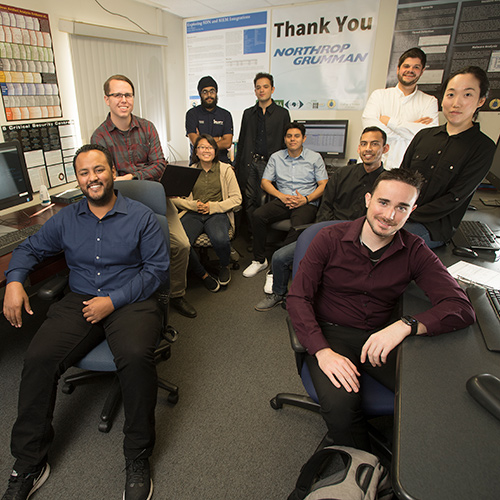 Partnerships and Grants

Funding and resources are integral in providing hands-on student programs and state-of-the-art equipment and facilities to prepare students for the future of work in cybersecurity. Innovative research is supported by grants that allow faculty and students to contribute cutting-edge work and products to the industry.