Cyber Security and Awareness Fair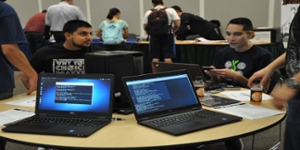 Live Demonstrations
Help us spread awareness about Cybersecurity by participating in our live demonstrations by MISSA, FAST, SWIFT, SDC, Chaffey, and the Wireless Security lab . Attendees learned how to pick a lock at Standard Error's lockpicking demo.  Live demonstrations will be going on throughout the whole event.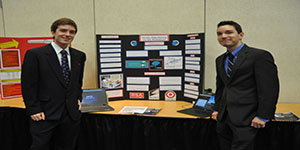 Poster contest!
We invite full-time undergraduate and graduate students to submit poster presentations on emerging topics in the field of cyber security, information assurance and forensics.  Over $1000 in prizes, must be available the day of the fair from 10am- 2pm. More Information to come.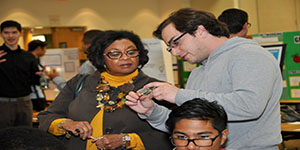 About Us
Educating our community with an interactive environment surrounded by peers and industry experts engaging in spirited learning with regard to all aspects of technology and security, hardware, cracking, privacy, crime, fraud, and social implications. Supported by faculty, staff, and student organizations, we improve the capabilities of our peers at all levels.  With a passion and purpose, we build upon common security needs while serving individuals.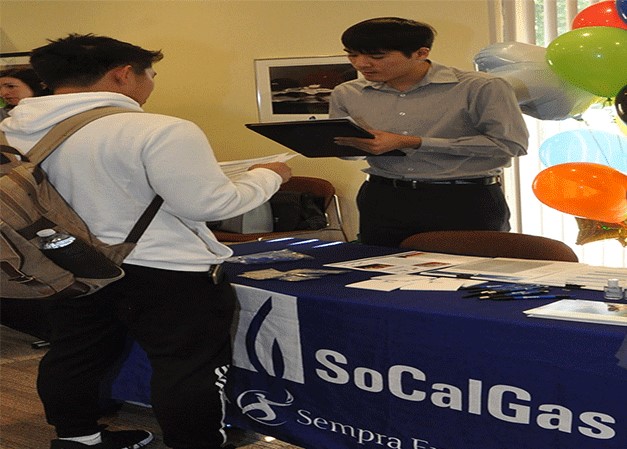 Cyber Security Workforce Job Fair

The Cal Poly Pomona Cyber Security and Awareness Fair is hosting its second annual Cyber Security focused Job Fair. The purpose of this CPP targeted event is to connect security recruiters with Cal Poly Pomona's security focused students.  This year's event has key recruiters from Crowdstrike, IBM, SCE, McAfee, RSM, OCDE, TecRefresh, Boeing, and the FBI.  Positions that will be available are internships, security architects, threat hunters, programmers, and more.   
The Job Fair is a casual networking environment where companies will have time for discussion and interview opportunities with the students after the event.  This networking event will be held from 3:00 P.M. to 5:00 P.M.  
More information
What To Expect At Our Event
Cyber Security Tips for Everyone
STOP. THINK. CONNECT PSA: