Issue 5 (2020-21)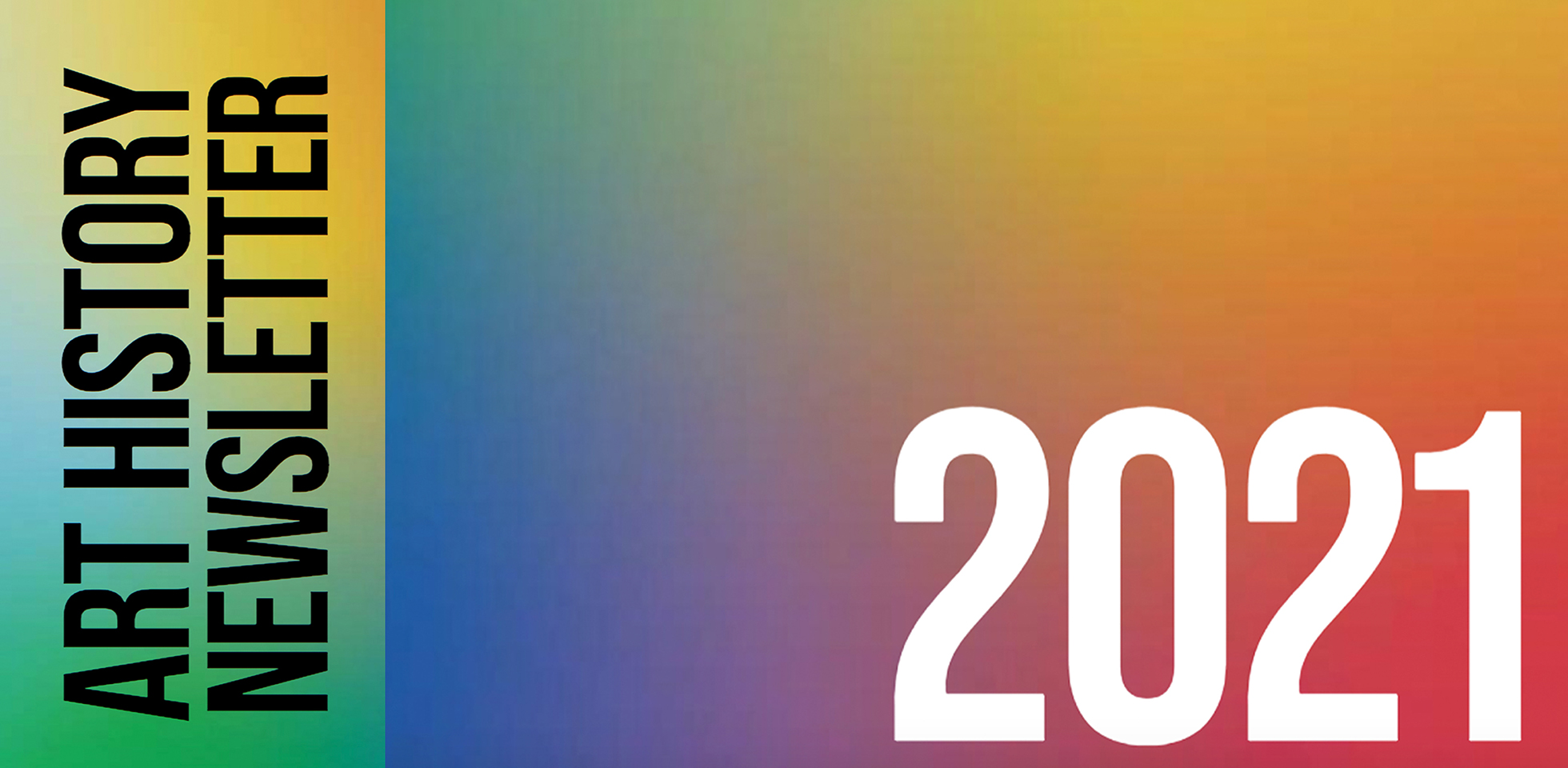 The Art History program at Cal Poly Pomona is the only one of its kind to offer an independent B.A. in the CSU system in Southern California. This gives our students due recognition for their expertise in the field when they apply for employment or to graduate programs.
This publication provides highlights of the department's year. Browse this edition for student and alumni updates, and background on the specialties and research areas of the department's art historians. This issue also contains the Art History Papers Directory of this year's graduating seniors and program news such as the Dodge Family's $10,000 donation to improve students' access to digital technologies and the involvement of art history and visual communication design students in Dr. Alison Pearlman's presentation at the Princeton University virtual conference Political Values, Market Values, Art Values: The Ethics of American Art in the 1980s.
ART HISTORY SENIOR PAPERS 
"Radical Activism in Russia: Understanding the Political Performance Art of Pyotr Pavlensky," by Briana Naydeen Plascencia ('21, art history)  
"The Western Portal Sculptures at Amiens: Audiences and Meanings," by Melissa Nini Reyes ('21, art history)  
"Diagnosing Madness through Art: An Examination of Edvard Munch's Portrayal as a Mad Artist," by Karina Rodriguez ('21, art history)  
"The Language of the Flowers: Queer Coding and Edward Burne-Jones," by Georgia Valdes ('21, art history; '21, journalism)  
"The Virgin of Guadalupe: More Than a Religious Icon," by Lizbeth Marlene Valdivia ('21, art history)  
"A Chinese Fairytale: Ai Weiwei and the Illusion of Cultural Exchange," by Blanca Natalia Velasco ('21, art history)
SHARE YOUR NEWS!
The department encourages students and alumni to share their scholastic, professional and research updates. Email your announcements to Assistant Professor Karlyn Griffith at kmgriffith@cpp.edu. 
AH Newsletter - Issue 5 (CPPArt History Newsletter_2020-21.pdf)