Service Awards
More than 200 faculty and staff received a Service Award that honors their years of service and dedication to students and the university. While no event was scheduled during Fall Conference in 2020, the Staff Council website featured a virtual celebration page highlighting recipients.
2020 and 2021 Service Awards
Service Awards pin pickup will be held Tuesday, August 17 from 11 a.m to 2 p.m., near Starbucks at the University Library. Pins will be available for 2020 and 2021 awardees.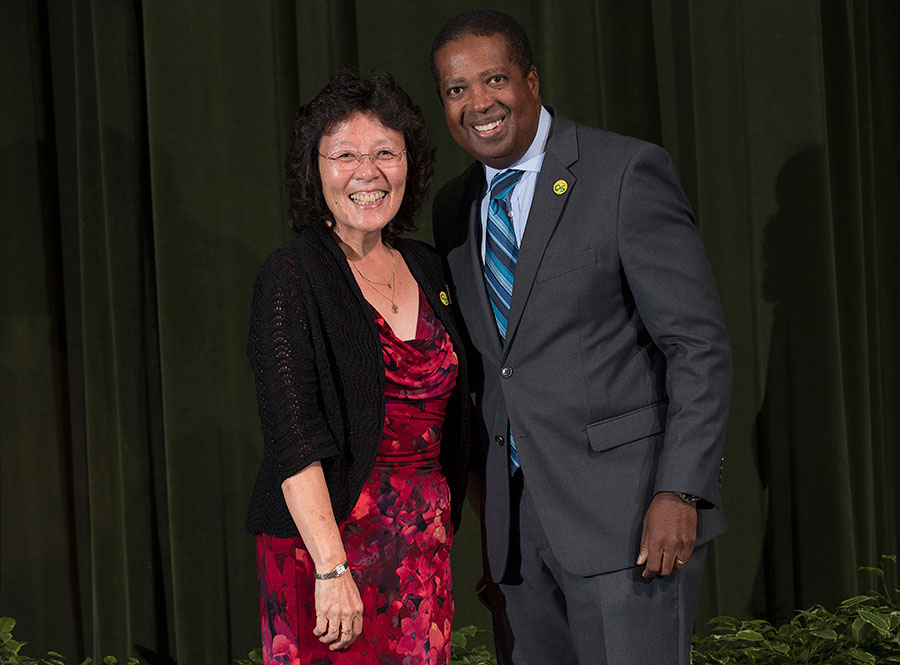 Joyce Chung receives her 30 year pin during the 2017 Service Awards.