CPP Mentors
DEPARTMENT OF BIOLOGY
Peter Arensburger, PhD
---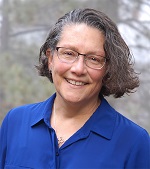 As a Hispanic faculty member at a largely Hispanic serving institution, it has been my pleasure to work with our CPP students in the classroom, in my laboratory and it is now my privilege to lead the B2D program. In terms of my research, I have been working in the cannabinoid field for over 25 years. I was instrumental in developing the first peripheral cannabinoid receptor (CB2R) knockout mouse which has been used by us and many investigators worldwide. More recently, in my laboratory, we have been investigating the role of cannabinoids and CB2R in immune modulation.  More specifically, we have been investigating the effects of cannabinoids and CB2R on infection.  My laboratory is the first and only one to report on the effects of delta-9-tetrahydrocannabinol (THC) on yeast infections in female mice. The yeast that we have been studying is Candida albicans (C. albicans), the 4th leading cause of hospital borne infections in the USA. We are also the first laboratory to report that systemic C. albicans infections are more pervasive in male mice than in female mice, and that sex hormones play a major role in this effect. Our research is very relevant given that marijuana legalization is on the rise in the USA. Another major project we are working on in my laboratory is investigating the effects of garlic on immune cell function. Garlic has been consumed for millennia and has been recognized as having medicinal effects
---
---
Jason Ear, PhD
---
Juanita Jellyman, PhD
---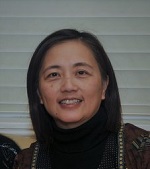 Dr. Wei-Jen Lin is a Professor in the Department of Biological Sciences at Cal Poly Pomona (CPP).  She received her B.S. degree from National Taiwan University, M.S. from University of Minnesota, and Ph.D. from the University of Wisconsin, Madison.  Her research studies lie in better understanding, detection, and controls of foodborne pathogens, with a focus on Clostridium, as well as other significant foodborne pathogens such as Shiga toxin producing E. coli, Salmonella, and Listeria monocytogenes.  Dr. Lin teaches Basic Microbiology and Food Microbiology.  Dr. Lin worked several years in the biotechnology/pharmaceutical industry and has continued her collaborations with the industry while working at CPP.  Dr. Lin coordinates the Biotechnology Internship Program with many companies and institutions.  She also coordinates the NSF funded Industry Skills Workshop at CPP (2013-18 & 2019-24), the Novel Species Project with JPL (2017/18 and 2019/20), JPL EURO (2019) and VOICES (2021) Workshop and Summer Research Program.
---
Junjun Liu, PhD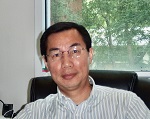 Junjun Liu, Ph.D., Professor. Cancer cell biology, biotechnology. Our lab studies cell cycle, particularly the events regulated by protein kinases. Polo-like kinase 1 (Plk1) plays a key role in mitosis and has emerged as a promising drug target for cancer therapy. We currently study the role of Plk1 in regulating breast cancer cell invasion that is the initial step towards metastasis. We are also interested in addressing antibiotic resistance issue with biotechnological approaches. 
---
Francie Mercer, PhD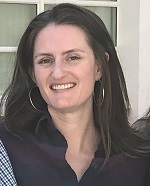 My training is in Molecular and Cellular Immunology, and Host-Pathogen Interactions.  My research lab at CPP is funded by the National Institutes of Health (NIH) and the CSU Agricultural Research Initiative (ARI).  We investigate the molecular mechanisms that immune-cells use to kill vaginal trichomonad parasites, and focus particularly on the novel antimicrobial function of a cellular process called trogocytosis (trogo= to nibble), where cells ingest small pieces of one-another.  Trichomonas vaginalis is the causative agent of trichomoniasis, a highly prevalent and neglected parasitic sexually-transmitted infection (STI) in the US and worldwide, and Tritrichomonas foetus is the causative agent of bovine trichomoniasis, an STI which causes infertility and spontaneous abortion in cattle.  My students work with parasites, and human or bovine immune-cells in vitro in our biosafetly-level-2 lab.  Some methodologies we use on campus are tissue culture, CRISPR/Cas9, flow cytometry, and confocal fluorescence microscopy.  We are excited to welcome B2D students to our team!
---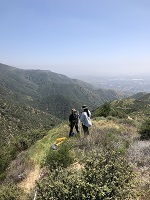 The Questad lab studies ecological questions related to the maintenance of biodiversity and ecosystem restoration. Specific areas of focus include the reintroduction of plant species at-risk of extinction, the restoration of invaded ecosystems, and the application of remote sensing to studies in plant ecology.
---
Elizabeth Scordato, PhD
---
Jamie Snyder, PhD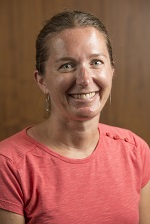 My research is working towards describing in detail the first complete archaeal virus replication cycle. Recently, we determined that one archaeal virus (Sulfolobus turreted icosahedral virus – STIV) utilizes the same cellular proteins that HIV-1 uses during its replication cycle. We are working to determine what other cellular proteins the virus uses during its infection of the host cell. We believe by further elucidating the replication cycles of STIV, we will achieve a better understanding of all archaeal viruses (maybe even bacterial and eukaryal viruses) and will be used to establish links between viruses infecting all the domains of life. In addition, we are also exploring the role of viruses in the evolution and ecology of microbes inhabiting natural environments. We believe that by further studying these interactions we will gain a deeper understanding of microbial population structure and evolution. 
---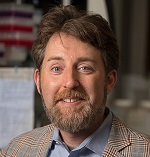 Andrew Steele delves into which brain systems coordinate circadian rhythms of activity, with a particular focus how the brain anticipates mealtime—a field that integrates hunger sensing, circadian rhythm, and time keeping. The team found that dopamine signaling is critical to entrain circadian feeding rhythms at a behavioral level. His research lab is extending the studies of dopamine pathways by creating genetically modified strains of mice that will allow the team to localize the dopamine cell populations, or circuits, required for regulating circadian rhythms in response to feeding. They are also investigating whether the same dopamine-D1R circuits are responsible for diet-induced obesity in lab mice. A recent student-led project determined that mice lacking D1R are completely resistant to weight gain on a high fat diet.
---
Robert Talmadge, PhD
---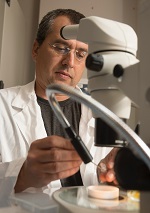 Professor. Valdés' research focuses on the systematics, taxonomy and biogeography of sea slugs. Seaslugs are a diverse group of almost exclusively marine, hermaphroditic organisms. Sea slugs are closely related to pulmonate gastropods (terrestrial snails and slugs) and display remarkable adaptations to different environmental conditions in the ocean. About 6,000 species are known worldwide but new species are constantly been discovered and named. A particularly rich source of new species is the deep sea, which remains largely unexplored. Valdés uses morphological characteristics and molecular markers to reconstruct phylogenetic relationships of different lineages of sea slugs and shed light on the evolution of this group. He is also interested in the description of new species and cataloging the biological diversity of these fascinating organisms"
---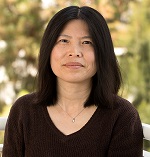 Ansel Zhao's research interest lies in human adult stem cells, which are considered the 'fountain of youth' in our body. Specifically, she and her students focus on understanding how human mesenchymal stem cells, a type of adult stem cells that can give rise to fat and bone cells, respond to environmental stimuli to turn into fat or bone cells, as well as how these cells change their behaviors upon exposure to certain pharmaceutical drug, dietary supplement or environmental chemical.
---
DEPARTMENT OF CHEMISTRY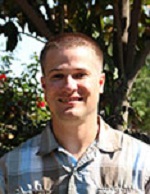 Food crops are increasingly under duress as climate change has increased the severity and frequency of abiotic stresses, such as drought and flooding. Certain varieties of plants are innately resistant to these natural disasters. The Barding Lab is interested in elucidating the complex biochemical mechanisms responsible for plant survival by monitoring changes in metabolite levels (metabolite profiling) in the presence and absence of the stressors. By incorporating a variety of analytical techniques, including liquid and gas chromatography coupled with mass spectrometry, nuclear magnetic resonance, and UV/Vis spectroscopy, a broad representation of metabolites can be quantitatively measured, including TCA cycle intermediates, glycolysis intermediates, and amino acids. Understanding how metabolism and energy flux changes during the presence or absence of stress will aid in our understanding of the crop stress response.
---
Yan Liu, PhD
---
Kathryn McCulloch, PhD
---
Rakesh Mogul, PhD
---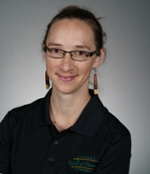 The Stieber Lab focuses on solving problems through complementary efforts in synthetic inorganic chemistry, spectroscopy and computational chemistry. Applications of this research range from reducing pollutants, to making pharmaceuticals, producing agrochemicals, and removing nuclear waste.  We are a teaching-focused group at Cal Poly Pomona with the aim for undergraduate and Master's students to contribute to peer-reviewed research and small molecule activation while learning a variety of inorganic chemistry techniques including air-free synthesis, spectroscopy, crystallography, and computations. 

Current directions in the group include:
● Expanding the scope of X-ray emission spectroscopy to allow for identification of small molecules (eg. NO, NO1-, NO2-) bound to transition metal centers. Results of this work will be applied to understanding how biological systems reduce and capture airborne pollutants. 
● Synthesize novel first-row transition metal compounds for benchmarking spectroscopic signatures of small molecules bound to metal centers. 
● Development of environmentally friendly first row transition metal catalysts for transformations such as C-C bond formation and polymerizations.
● Multiplet (Configuration Interaction) calculations of f-block systems and spectra to understand bonding with f-elements.
● Synthesis of lanthanide complexes with redox-active ligands.
---
DEPARTMENT OF NUTRITION AND FOOD SCIENCE
Olive Li, PhD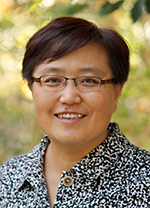 With 25+ years' experience of research, teaching, and industrial services across the USA, Canada, and China, I have acquired a good overview of the field oFood Science & Engineering, and particularly strong expertise in a specialized area of novel food ingredient delivery technologies for applications in fortified and functional foods. This international, multidisciplinary background enables me to interact with professionals in a variety of related fields. I have extensive teaching experience at university level and am also active in various professional activities, ranging from scientific program assessments, manuscript reviews, to industrial consultation/service.  My current objective is to establish a regional-known research program at Cal Poly Pomona, with an emphasis on a brand new area of Functional Food Engineering, and hope to build up partnerships with national and international collaborators from academia and the related industries.
Current research projects with funding:
Integrated processing and product development for fortified and functional foods

Utilization of California agricultural and food processing byproducts for sustainability – waste reduction and value-added nutrition