The Alumni Association Board Welcomes New Directors
The Cal Poly Pomona Alumni Association Board is pleased to welcome four additional directors to their Board for the 2020-2021 academic year.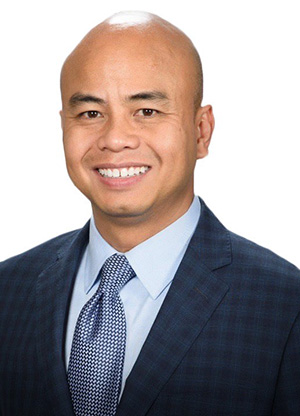 Dean Bui, '01 Marketing Management and '07 MBA
With over 20 years in the banking industry, specializing in product development, marketing, product pricing and risk management, Dean is currently Senior Vice President, Product Management for City National Bank.  Currently, he and his team are focusing on the digital transformation and process improvement of their business.  Dean is the first in his family to graduate college and has been an active volunteer for the Alumni Association through programs such as Professor for a Day and mentoring. Dean also served as an adjunct professor in the Marketing Department for two quarters bringing his work experience to the classroom.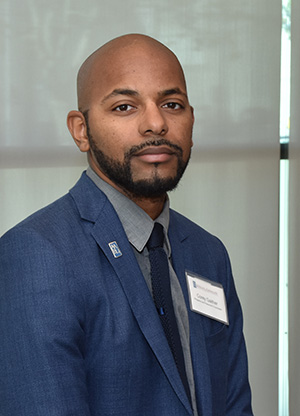 Corey Gaither, '11 Sociology
Corey Gaither is a professional leader of diversity & inclusion initiatives with years of experience overseeing and leading supplier diversity, talent acquisition, and leadership development. Corey has advocated and organized programs with the California State Bar, California State Assembly, and various corporate organizations to diversify board representation. Throughout Corey's career, he has worked with underrepresented communities and connected them with resources to create opportunities. His work has given opportunities to individuals with a desire to lead and increase the visibility of the various pipelines organizations have to recruit and retain diverse talent.  Corey has been an active member of the Black Alumni and Friends Chapter and the Alumni Mentor Program.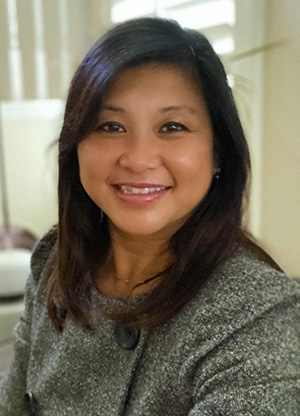 Helene Galang, '96 Biology
Helene Galang has been in the Life Sciences industry from Customer Technical Support, Applications Scientist to Product Marketing and Sales Management since 1997 and is currently employed by Nanostring Technologies as a Strategic Account Manager for all Pharma and CRO accounts in the Southwest.   She was able to share her love of Science through the College of Science Outreach program for Middle school students showcasing fun and easy science experiments.  Throughout her time as a student, Helene was involved in the Barkada Filipino Club where she participated in writing, choreographing and directing the Pilipino Culture Night.  Helene and her husband, John '96 and '03 (Urban Regional Planning and Masters in Architecture) are proud parents of a daughter, who is a freshman majoring in biology.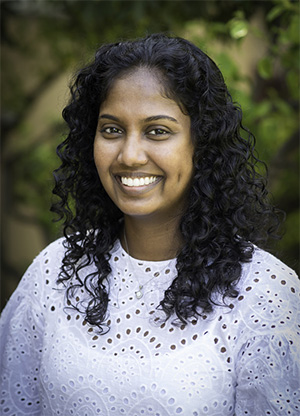 Hansini Vitharanage '16 Biology & '18 MS Biological Sciences
Hansini Vitharanage is currently working for Kite Pharma, a subsidiary of Gilead Sciences. Kite Pharma is focused on delivering CART-based immunotherapy for patients. She is an individual contributor and a project lead in the Process Development Department. She has always been passionate about immunology and the incredible potential of our immune system. So, she is at the right place, where she has the opportunity to help cancer patients by contributing to deliver immunotherapies.