Geoffrey Okamoto '08 Computer Information Systems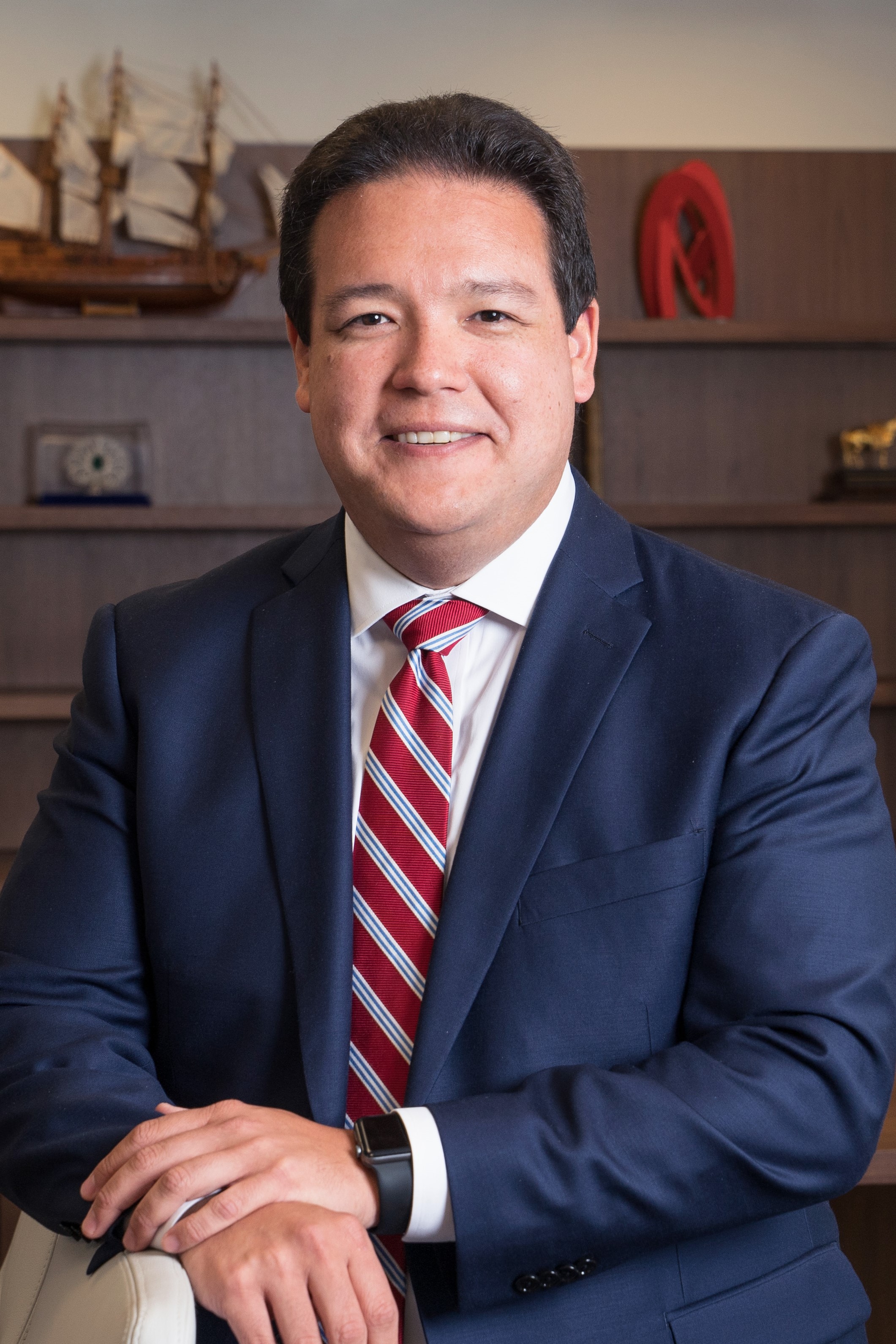 Geoffrey Okamoto graduated from Cal Poly Pomona with a degree in computer information systems in 2008. Following that, he earned a graduate degree in public policy from Georgetown University and has worked as a consultant to the financial sector and on regulatory, tax, trade, and international economic issues in Washington, D.C for Congress and the U.S. Treasury.
He is now the First Deputy Managing Director of the International Monetary Fund (IMF), the Washington, D.C.-based organization of 190 countries charged with fostering global monetary cooperation, maintaining financial stability and promoting economic growth.
Okamoto's appointment as the IMF's second in command in March 2020 came just as the COVID-19 pandemic shut down economies worldwide.
"My first day in my post was at home, with the pandemic wave rippling across the world, and the global economy being tossed into chaos," he recalls.
The IMF provided critical financial assistance to 100 countries after the onset of the pandemic, helping to sustain lives and livelihoods and prevent poverty while national economies stumbled and froze.
"Public service has given me an opportunity to impact the lives of millions, if not billions of people globally," Okamoto says. "Few professions and positions allow for this kind of impact."
Economics and finance were not Okamoto's first career choice, and he says most people think it is peculiar that his college degree is in technology.
"But I think it is a huge benefit that I was trained at Cal Poly Pomona in a very systematic approach to diagnosing and solving problems," he says. "This helps you break down large and seemingly insurmountable problems into smaller ones and imbues you with a mindset that is oriented towards finding workable solutions."
Okamoto also credits Cal Poly Pomona's Interdiscplinary General Education (IGE) program with helping him understand the interactions and interdependencies that make the world work.
He recently made a large, multi-year gift to the campus' Student Managed Investment Fund.
"It's something I wish had existed when I was a student," Okamoto says. "There is no substitute for practical experience managing real money, especially in the unusual economic and financial market environment we're currently in."