Michele Gendreau '83 Hospitality Management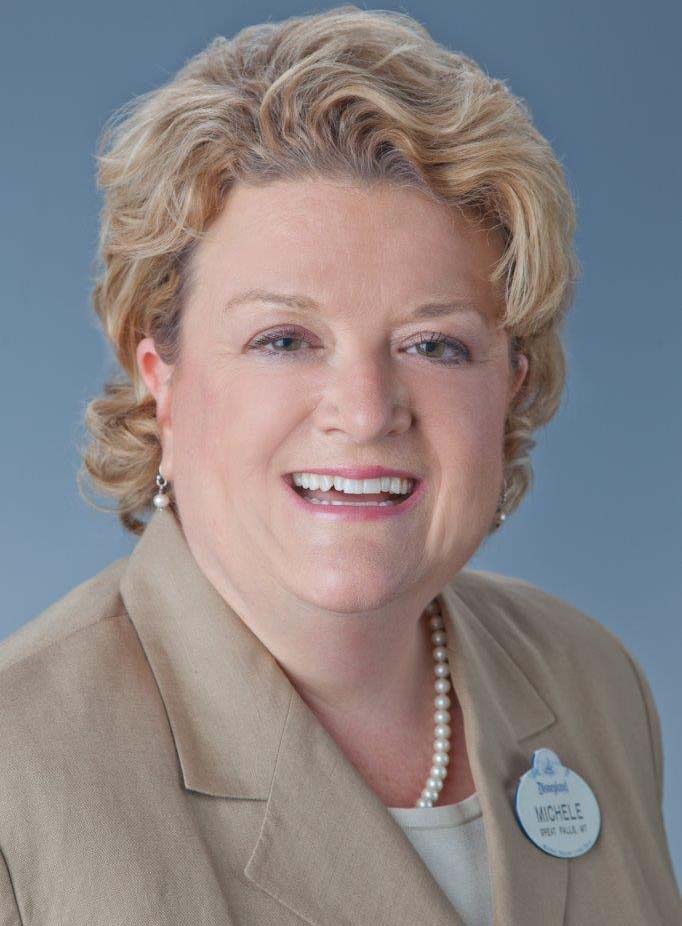 Michele Gendreau graduated from The Collins College of Hospitality Management at Cal Poly Pomona  in 1983 with a bachelor's in hotel and restaurant management, and for the last 15 years, has held leadership roles for The Walt Disney Company.
She is now the director of Food and Beverage Experience Integration for Walt Disney Parks and Resorts, U.S., responsible for strategic development, revenue growth and standards integration for more than 150 food and beverage locations within Disneyland, California Adventure and the Downtown Disney District.
Just think about it: this Cal Poly Pomona graduate oversees all the food and drinks sold at "the Happiest Place On Earth."
"Food at its basic core is sustenance," Gendreau says. "But the win comes from enjoyment and memories created while experiencing it with others, or in celebrating it."
She lived at her family home in La Verne, so she could commute to campus. Gendreau was involved in the ski club and Rose Float, where she "met some of my dearest friends." For Pi Sigma Epsilon, she worked in the Book Nook, where students could sell their textbooks to other students, and handled the budgets, funding and programming for Associated Students Incorporated. She also worked at the Fruit and Crops Unit, packing and selling fruit to the public two or three days a week.
She values the learn-by-doing philosophy at Cal Poly Pomona, which exposed her to real-life experiences that she could apply to her career. She managed dining services at University of Southern California and San Jose State University. Her Disney roles have involved culinary development with storytelling, driving and developing cast and guest experiences, retail merchandise management and long-term master planning throughout various restaurants at the Disneyland Resort in Anaheim, Walt Disney World Resort in Orlando, Florida and Aulani, a Disney Resort & Spa in Kapolei, Hawaii.
Gendreau says she has never forgotten the value of her education at Cal Poly Pomona. Today, she is involved with the Rose Float Alumni Association and is on the advisory boards of Collins College of Hospitality Management and the Cal Poly Pomona Philanthropic Foundation for the opportunity to give back "and to see others grow."
Gendreau lives in Brea.