John Wiegmann '72 Kinesiology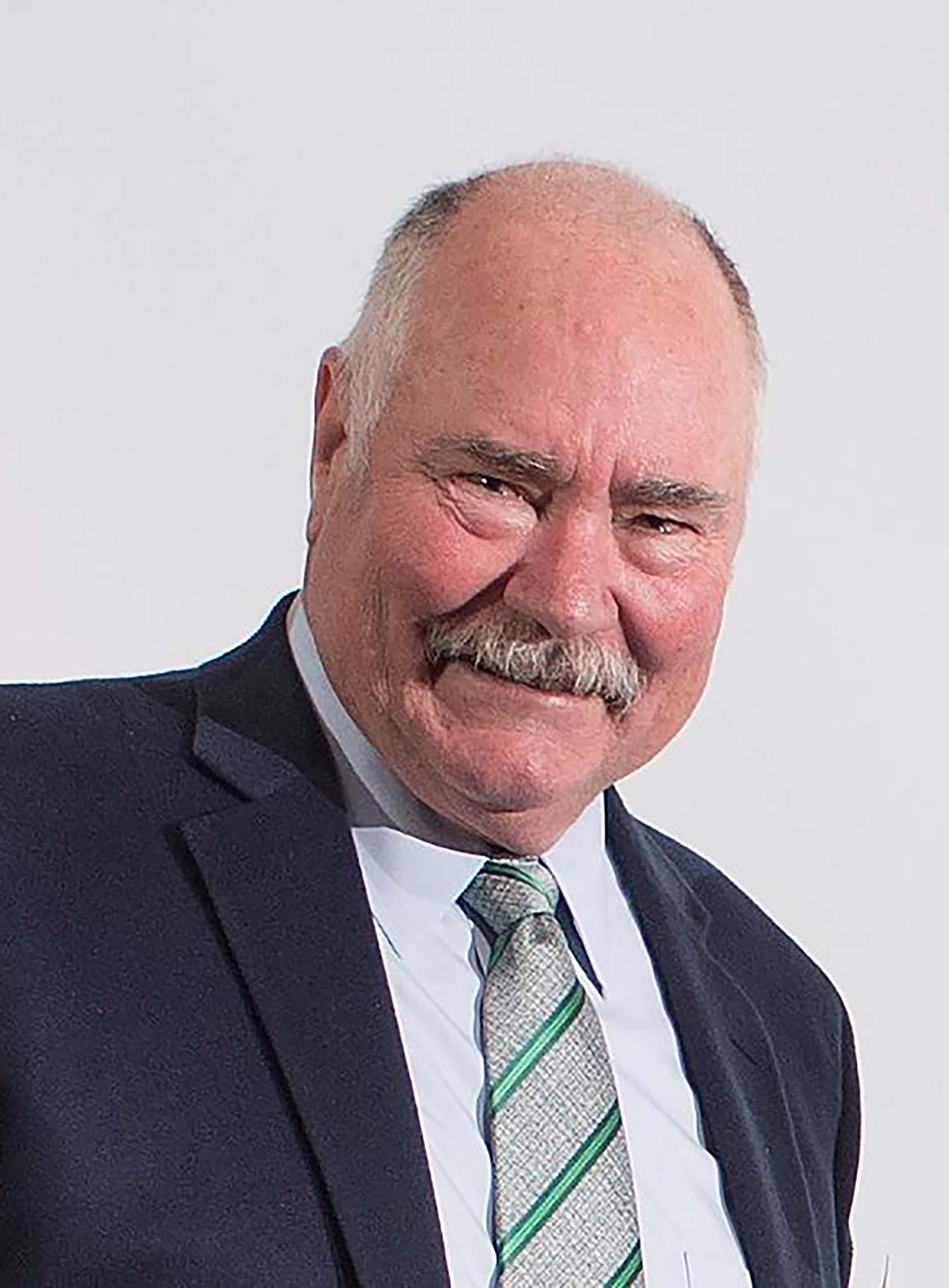 John Wiegmann's athletic accomplishments at Cal Poly Pomona in both track and football brought plenty of acclaim and awards, followed by two years in the NFL.
In 1972, Wiegmann was drafted by the Cincinnati Bengals and played on the preseason team as a rookie wide receiver. He also signed with the Chicago Bears and San Francisco 49ers before turning to business, first working for IBM and then specializing in industrial real estate. He also opened several cookie shops in Chicago and San Francisco.
In 1995, Wiegmann founded W & K, Container Inc., which provides cargo shipping and storage containers for the Department of Defense, as well as individuals and corporations worldwide. His understanding of containerization stems from being raised in San Pedro, the center of Los Angeles Harbor.
He was inducted into the Cal Poly Pomona Athletics Hall of Fame in 2018.
"I entered school without any real direction" in 1968, Wiegmann recalls. "However, by graduation, I had a path, and a belief that I could establish myself as a professional athlete in the NFL.
"That confidence has been of assistance ever since. My Cal Poly Pomona experiences taught me resilience, with a constant desire to keep moving forward."
Wiegmann says his education taught him to help people improve both physically and mentally. "Those skills are beneficial in business, working for a common goal: a positive ending for all," he says.
Wiegmann is on the National Football Foundation of Northern California board of directors, which awards 25 scholarships to scholar-athletes each year. He has been active in the Guardsmen of San Francisco, which sends underprivileged children to summer camp, and Big Brothers Big Sisters of America.
"My mentors at Cal Poly Pomona paved the way for me to give back," he says. His academic counselor, the late coach and professor Barney Anooshian, was a major influence and "a generous and supportive human being."
He and his wife, Heather Fleming ('71, Social Sciences) live in Mill Valley. Daughter Kelsey excelled in high school and college athletics and was inducted into the Dartmouth College Athletics Hall of Fame. She and her husband have two small children.