Alumna and Attorney Usher Advocates for Racial Justice and Equality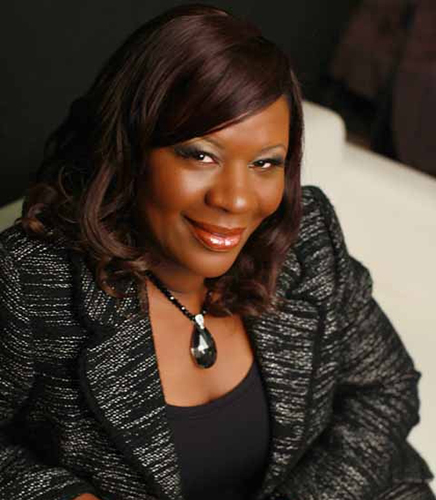 Charlene Usher '91, Finance, Real Estate, and Law
A few days after the death of Justice Ruth Bader Ginsburg, Charlene Usher recalled a highlight of her own legal career. 
"In Dec. 2003, I was sworn into the United States Supreme Court," she says. "My mom was with me and Justice Ginsburg was present in the court that day. It was truly a historic moment for my family and me." 
An estate planning lawyer in a private practice in Ontario, Usher ('91, finance, real estate and law) is unlikely to argue a case before the Supreme Court. But Justice Ginsburg has long been one of her "sheroes." 
"We as women lawyers have RBG who went before us and made a lot of sacrifices," Usher says. "Without her we wouldn't be able to do what we do." 
Inspired by Ginsburg and others, Usher has been fiercely committed to racial and gender justice and equality. In 2010, she was the founding president of the Richard T. Fields Bar Association, named after the first African American judge in Riverside County. The association provides scholarships and mentorship to increase the number of people of color to pursue legal careers in the Inland Empire. 
"We want to be a pipeline for future attorneys of color," Usher says. "If there aren't students of color going to law school, there won't be lawyers of color or judges of color, and that means the bench that's making decisions about the lives of women and people of color won't be diverse." 
Usher also joined the Racial Justice Equality Advisory Board, which was recently created by the Women Lawyers Association of Los Angeles to correct racial inequities both inside the legal profession and in the greater community. 
"This is a moment when we need to have a louder voice to help move the conversation that's been started by Black Lives Matter and other movements forward," Usher says. 
Long before she became a lawyer, Usher recognized how easy it is for women and people of color to feel marginalized. 
"When I was going through junior high and high school, I was always in honors classes and there were only two other black students in these classes," she says, "I didn't want to go to college fairs because I thought there won't be anyone like me there." 
Supported by her mother, who spent eight years on her own journey to earn a college degree, Usher enrolled at Cal Poly Pomona where she found community and support. She was on the boards of the United Business Student Senate and the Finance Society, and a member of the Black Student Union. She also frequently sought out resources provided by the Career Center. 
"It was the counselors at the Career Center who encouraged me to join a student organization and take on a leadership role, so I'd be able to compete for jobs against graduates of schools like Claremont colleges, USC, and UCLA," she says. 
After graduation, Usher worked for an insurance company for a couple of years and then enrolled at Hastings Law School in San Francisco. 
"This was 1990 and L.A. Law was on TV. It looked like becoming an attorney would be a sexy career," she says with a laugh. 
When Usher showed up at the courthouse as a young lawyer, she would often be mistaken for a court reporter or a party to the dispute. 
"I'd be told, especially by older white lawyers, 'This is the room for lawyers,'" she says, "'You need to go over to that other area.'" 
She'd firmly correct this faulty assumption with three words: "I'm attorney Usher." 
In 2001, Usher started her own law firm, specializing in estate planning. 
"I get so much fulfillment out of helping clients put their affairs in order so they're able to leave a legacy for their children, their grandchildren, and the causes that they care about," she says. "I've found an area of the law that I truly love." 
Now, approaching the 30th anniversary of her graduation from Cal Poly Pomona, Usher is advising her alma mater on its planned giving programs, and is an active member of alumni associations, including the Black Alumni Association. Whether attending Cal Poly Pomona equestrian events with her 9-year-old daughter, Taylor, or the annual Tasting and Auction fundraiser, Usher is likely to encounter old friends and make new ones. 
"I consider myself a highly social person, but I don't hold a candle to Charlene," says Candace Cooper, a retired judge and friend. "She's extraordinarily outgoing in a way that's natural and very endearing." 
For Usher, there's a purpose behind her networking and advocacy: "I want to be a face that young people of color can look at and know they can get an education, they can have high expectations, and they can achieve them. There's someone who looks just like them who's been down the road before them."