Aquatic Biology Learning Center
The aquatic environment covers the vast majority of our planet and is home to most of our biodiversity. The Rain Bird Aquatic Biology Learning Center is a research facility where faculty and students study aquatic environments found locally and around the world. Conserving our aquatic species and their habitat is important. The answers we find in research help us better understand our world to restore and conserve local Southern California habitats. See more information about   previous aquatic animal residents in the Aquatic Biology Learning Center.
Dr. Jayson Smith and Dr. Ángel Valdés and their many graduate and undergraduate students are the primary researchers.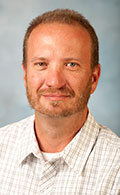 Dr. Smith is a marine conservation ecologist. He works to understand how aquatic systems are changing and functioning in the face of human disturbances. Smith works with rocky intertidal ecosystems, the rocky cliffs along shores that bear the crashing waves, wind, and sun exposure. His research team works to understand how human visitation, invasive seaweed, climate change and other impacts may be changing the health and stability of such a unique habitat.
Learn more about Dr. Smith's tidepool research in this article:  
- Biology Professor Awarded Grant to Study Tide Pools
Learn more about Dr. Smith's committment to environmental education in this article:  
-  A Change is Gonna Come
---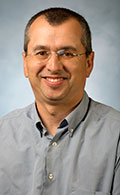 Dr. Valdés is a marine biologist. His research team works to understand how a group of organisms known as sea slugs are distributed in the environment and why. Sea slugs are a diverse group of mostly marine mollusks, closely related to terrestrial snails and slugs, that display remarkable adaptations to different environmental conditions in the ocean. About 6,000 species are known worldwide though new species are constantly been discovered and named.
Learn more about Dr. Valdes' seaslug research in this article:  
- Professor Wins Grant to Study "Solar Powered Sea Slugs"
Learn more about Dr. Valdes' committment to environmental education in this article:  
-  Baker, Hostetler, Valdes to be Honored by Provost at Symposium