Studio 6
Studio 6, a service of CAFE, is an updated computing lab open to faculty and staff for Learning Technology training and assistance.
Students should visit or contact the IT Service Desk 
Contact Us
📞 Studio 6 services will only be available remotely during Commencement (Mon, May 22 through Wed, May 24).
🏢 In-person services will be available 8am - 12pm and 1pm - 5pm on Thurs, May 25 and Fri, May 26.
Submit a Ticket: Canvas request form
Email1: studio6@cpp.edu | canvas@cpp.edu
Phone2: 909-869-3099, Mon - Fri, 8am - 5pm
Location: Building 1, Room 205C (by appt. only)
Messages sent to these email addresses are automatically converted to ServiceNow tickets.

Calls are limited to 45 minutes.



Multimedia Computing Lab
Our Studio 6 facility has Mac and PC computers, scanners (flatbed and slide), and printers, all available for use during in-person hours. For the time being the Studio 6 facility will be available by appointment only. See a list of software installed on our lab computers at our Learning Technologies page.
Laptops, microphones, iClicker instructor kits, graphic tablets, and more are also available for check-out two weeks at a time.
Our technologies support accessibility for all users, including screen reading software, Optical Character Recognition (OCR) scanners, and an ADA-compliant, adjustable desk. 
Assistance with Learning Technologies
Knowledgeable Instructional Technology Assistants (ITAs) are available to provide support for a variety Learning Technologies. 
For help with a pedagogical problem, a new teaching idea, or (re)designing a course using technology (including converting to an online or hybrid format), request instructional design consultation with CAFE. 
The Studio 6 Team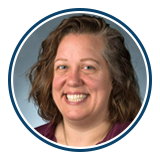 Ann Loomis
LMS Administrator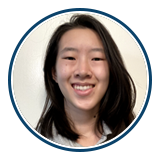 Jade Eng
ITA