5K Scholarship Awarded to Music Industries Studies Student
May 26, 2021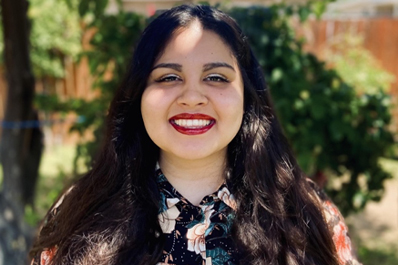 Justine Hawelu hasn't let the pandemic slow her down. Recently, she was awarded a $5,000 scholarship from the Association of Independent Music Publishers (AIMP) Linda Komorsky Liker AIMP Scholarship.
Previously, Hawelu was awarded the National Association of Music Merchants (NAMM) President's Innovation Award (PIA). Hawelu was among 33 recipients across the nation to have received this award. Hawelu was also featured as a panelist for the 2020 NAMM genNEXT webinar Students & Faculty Speak Out, Career Prospects and Concerns. 
Currently, Hawelu is interning as a Floor Director at the virtual music venue The Den.
Click the buttons below to read the press release about her scholarship award. You can also get to know more about Justine and her path to music.