Customized Programs
Overview
The Customized Programs offer flexible themes, curricula and activities that cater to different learning purposes for groups of students with different academic backgrounds and specific content-based training requirements. In addition to taking customized lectures and workshops, program participants have opportunity to visit the labs, study with American students, experience the American culture, and take fun excursions to attractions in Southern California, etc.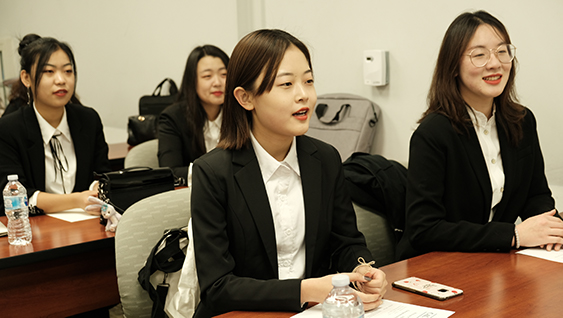 Program Highlights

Customized for international university students
Lectures and workshops given by Cal Poly Pomona professors
Activities and games facilitated by American students
Visits to university labs, clubs, regenerative studies center, farm store, horse ranch, and student organizations, and more
Some classes taken with other American students
Final presentations joined by university professors and American students
Excursions to Disneyland, Hollywood, Universal Studios, and numerous beaches along the Pacific coast
Various on-campus lodging options such as University Village, Kellogg West Conference Center and Hotel, and University Dorm
Program Themes

Innovation, entrepreneurship and leadership
American culture
Business analytics
Civil engineering
Architecture and landscaping
Computer science
Hospitality management
Public speaking and presentation skills
Artificial intelligence
Information security
Food science and food safety
Robotics
Unmanned aerial vehicle
Animal science
International etiquette
Aviation hospitality
Arts and music
Aerospace engineering, etc.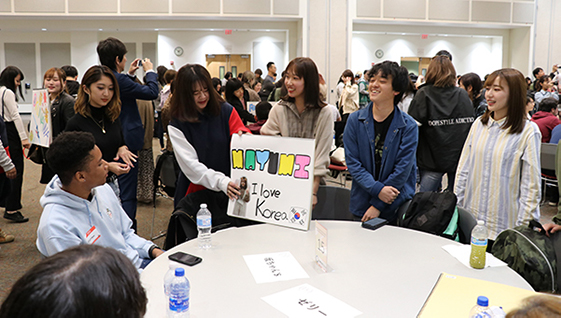 Rick Wang
Mr. Rick Wang
Program Manager
Global Education Institute
College of the Extended University
California State Polytechnic University, Pomona
Tel: 909-979-6612
Cell: 626-377-5127
Fax: 909-869-5077
Recent Customized Programs for Students
Business innovation
Entrepreneurial leadership
Business plan composition and presentation
History and development of music
Presentation on Japanese culture
Games and interactions with American students
Performance of cultural dances
Mathematics, statistics and calculus in economics, finance, and life sciences
Visit to student innovation lab
Panel discussion with Chinese and American students who study at Cal Poly Pomona
History of California, America and the world
Digital resources and approaches in history and archeology research
Cross-cultural issues and organizational behaviors
Professional practice in civil engineering and geospatial labs
Class observation on transportation system management with other American students
Round table discussion with the Cal Poly Pomona American Society of Civil Engineers Student Chapter
Creativity and innovation
Intercultural communication skills and teamwork
Panel discussions with American entrepreneurs
Hospitality strategic leadership
Customer loyalty and innovative hospitality marketing strategies
Casino marketing and social media in hospitality
Hospitality program learning assessment
Research methodology in engineering-related disciplines
Professional practice at engineering labs
Construction management and system engineering
Tourism in globalized world
Disruptive innovation in hospitality and tourism
Visit to LA live and brand hotels
Food and labor cost management
Position shadowing at the campus restaurants
Culinary science and practice
American culture and international etiquette
Class observation with other American students
Cultural events and activities with American students
Academic writing
Research methodology and skills
Publication
CEU Footer

3801 W. Temple Ave.


Bldg 220B-232



Pomona CA 91768
https://www.ceu.cpp.edu
Phone: 909-869-2276
Email : gei@cpp.edu
Office Hours:
Monday – Friday 
8:00 AM to 5:00 PM
Follow Us on Social Media