Bronco Access Mentors
What is the Bronco Access Mentor Program?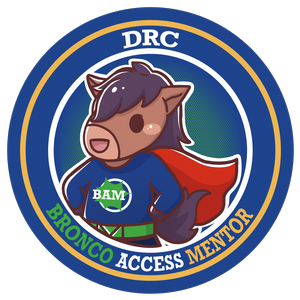 Bronco Access Mentor aka BAM
Mission
It is our mission to provide a supportive environment for Cal Poly Pomona students with disabilities by using campus resources for student success, engagement, and retention. 
Vision
It is our vision to equip DRC students with the appropriate skills for their academic success. Examples of these skills include, but are not limited to time management, studying and notetaking skills, advising support, and self-regulation skills.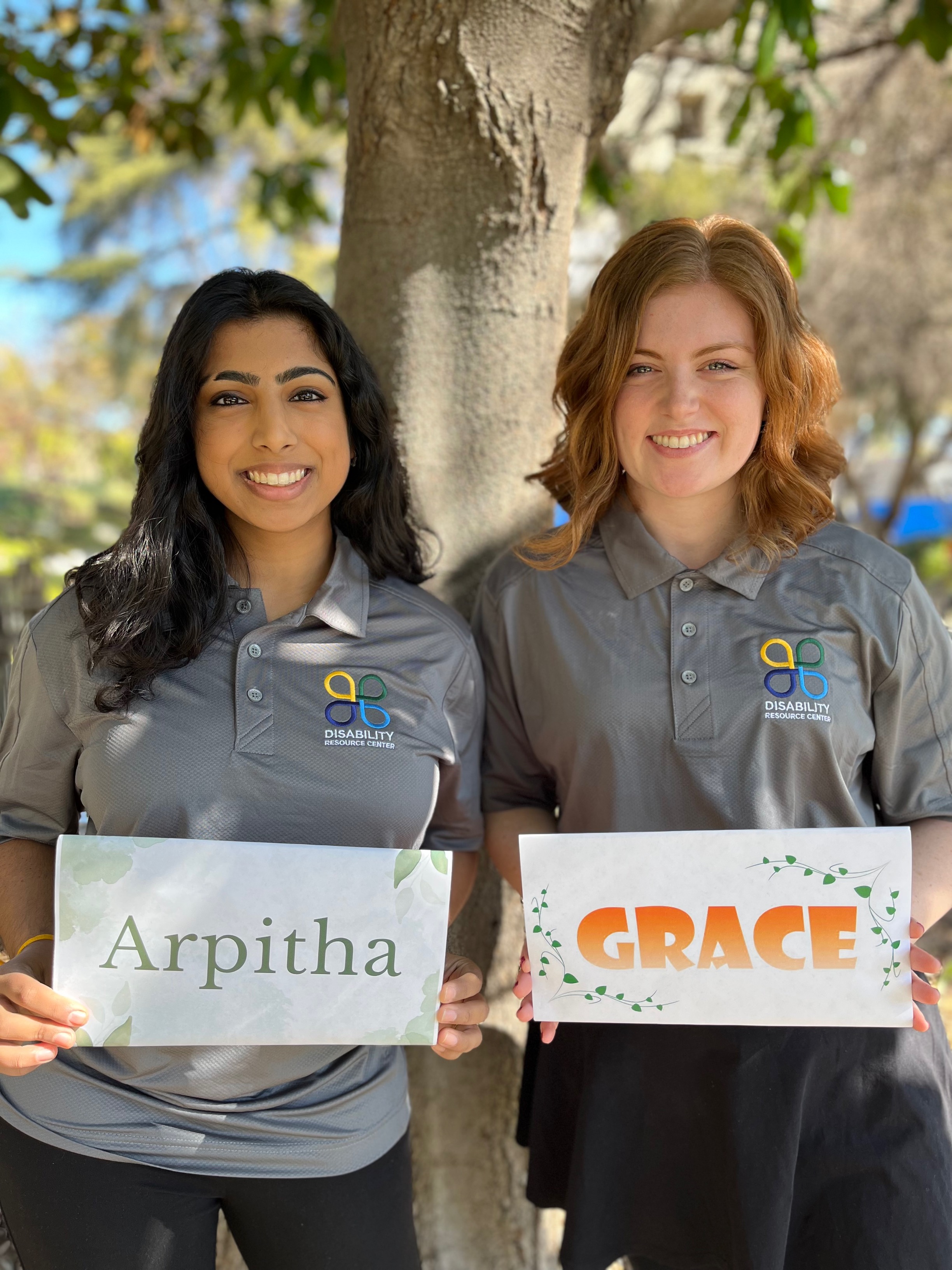 Meet the Bronco Access Mentors

Arpitha
Hello! My name is Arpitha Sundararajan, and I am so excited to be your Peer Mentor for the Bronco Access Mentor Program! I am a final-year Business Administration major who has many passions and hobbies which include (but are not limited to) photography, cooking, and traveling! While navigating college may be difficult, I am here to help guide you through any barriers you may experience or provide the personalized support you need. I look forward to meeting you! 
Grace
Hi! My name is Grace Engleman (she/her/hers) and I'm super excited to be working with the Disability Resource center as a Bronco Access Mentor! I am a 5th year psychology major and music minor here at CPP hoping to become a therapist one day. In my free time you can find me singing and writing songs and spending time with friends. As someone who is registered with the DRC with my own disabilities, I know firsthand some of the struggles students may be facing, and I am looking forward to helping you learn how to better navigate any difficulties you encounter.