Code Blue Phones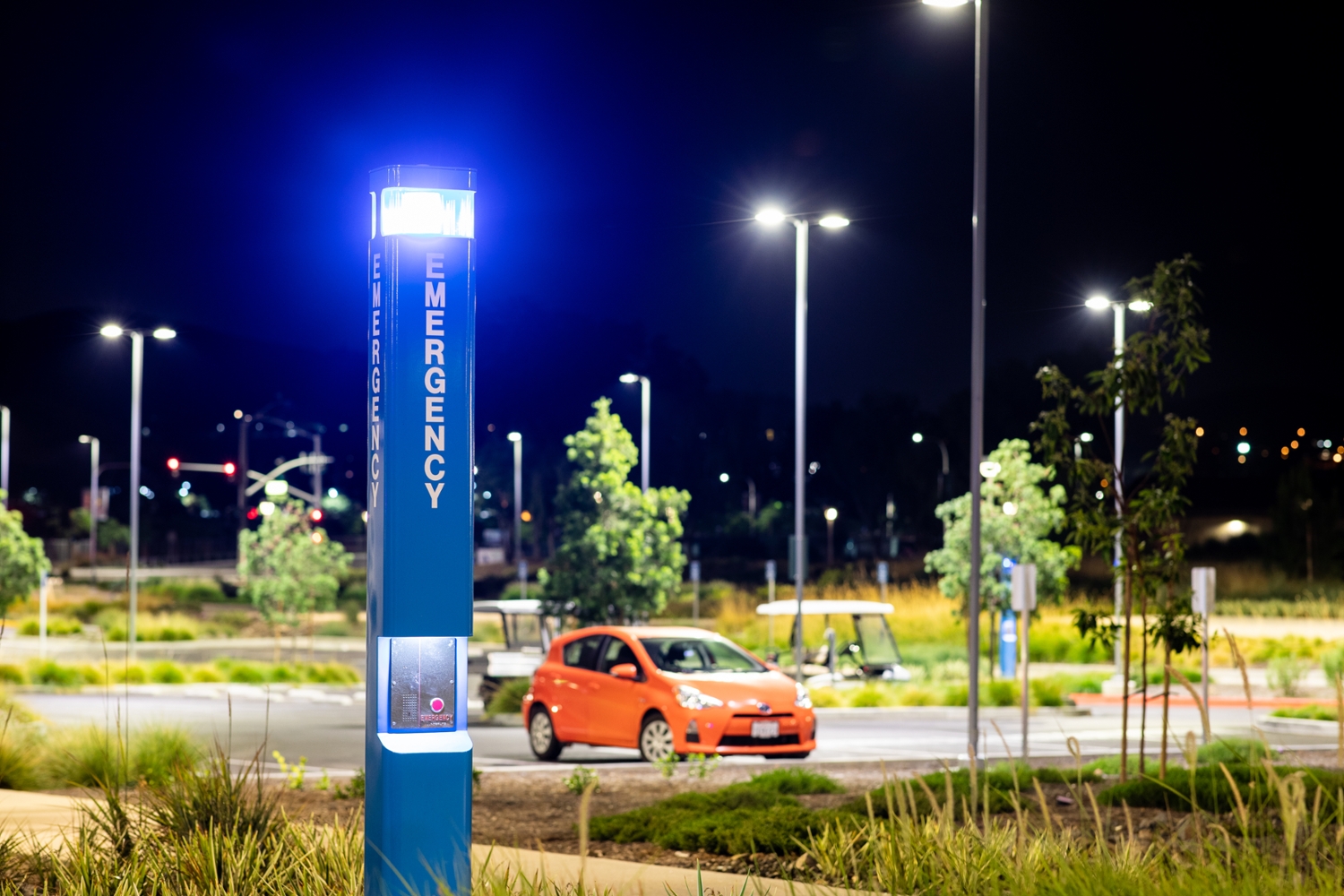 Code Blue Phones are located throughout the campus and parking structures.  Code Blue Phones are equipped with a red emergency push button for direct connection to the University Police.  Code Blue Phones are easily identifiable because of the large blue tower they are housed in and the blue light that is visible at night. These phones are for emergency calls to dispatch and they should not be for routine questions. For a battery jump, escort, vehicle-unlock and other service-related calls, please dial ext. 3070.
To report malfunctions with a Code Blue Phone please dial (909) 869-3070.  
View locations for the Code Blue Phones on our Campus Map.
View a map that includes code blue phone locations (PDF).