Dr. Jorge Botana Alcalde joins Cal Poly Pomona Physics and Astronomy Department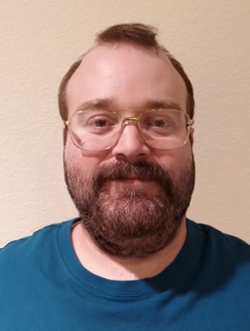 Dr. Jorge Botana received his PhD in Physics in the program of Materials Science and Technology from the Universidade de Santiago de Compostela, Spain, in 2012. He then joined the Beijing Computational Science Research Center, China, as a postdoctoral fellow. In 2016 he arrived at SoCals invited by prof. Maosheng Miao from CSUN, where he kept researching the properties of novel materials at ultra-high pressures until being offered a tenure-track position at Cal Poly Pomona. Born in Galicia, Spain, Dr. Botana was sure that Physics was going to be his career since he was 15.
Dr. Botana's research interests revolve around the study of the properties of different materials by calculating their electronic structure through ab initio simulations. Computational tools like Density Functional Theory codes and systematic crystalline structure search algorithms allow us to explore configurations of matter where experiments have difficulty reaching. Dr. Botana has published several articles in journals like Nature Communications and Angewandte Chemie, including research carried out with undergraduate students.
Dr. Botana spends most of his free time with his wife LaLaunie (an LCSW working for the LAUSD), and together they enjoy their favorite past-times. He enjoys reading fiction and non-fiction, videogames and counterfactual history.