In Memoriam: Henry Cherner
Slideshow
This slideshow contains 3 slides that will change every 8 seconds. The first button is to play and pause the slideshow, followed by buttons to go to the previous slide, next slide, or choose individual slides.
Published Date: Jul 25, 2017 3:00:00 PM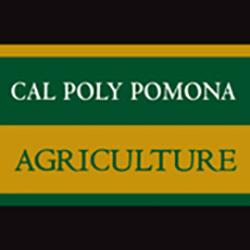 Henry Cherner, a Los Angeles fashion industry pioneer and a long-time supporter of the Department of Apparel Merchandising & Management, died on Sunday, July 16.
He was 66.
Mr. Cherner was a managing partner of AIMS360, a company based in Los Angeles' Fashion District that created business software for fashion companies. He served on the AMM advisory board since the department was founded in 1997. He also joined the Dean's Council for the Huntley College of Agriculture in 2014.
"Henry's enthusiasm for education was immense, especially in supporting students and faculty in linking learning to the technology needs of the industry and its careers. He will be greatly missed," says Professor Peter Kilduff, AMM chair and the Huntley College of Agriculture's interim associate dean.
For the past eight years, Mr. Cherner generously donated his company's Enterprise Resource Planning software to Cal Poly Pomona for students to use in their advanced apparel production lab and senior capstone courses.
Earlier this year, Mr. Cherner expanded the number of students who could use the software from 25 to 50. He also extended its availability to students for the next 10 years.
The software allows users to enter information about a product line, such as style, raw materials, purchase orders, vendors, and sales representatives. The system generates invoices, picking tickets, packing slips, order confirmations, and other documents to run the wholesale manufacturing operation. More than 5,000 companies use the software.
"AIMS360 is a very important part of our organization," says Teresa Becker ('07, apparel merchandising and management), founder of San Dimas-based Heart of Haute apparel company.
The software gives AMM students the opportunity to have competitive careers, Mr. Cherner said earlier this year. Although some students might focus on a particular area like marketing, the software allows them to understand the entire business process, including design, production, manufacturing, shipping and logistics, accounts receivable and accounts payable, he said.
"A lot of manufacturers are becoming retailers too," he said. "They sell directly to the consumer."
Mr. Cherner was born in Sweden as the son of Holocaust survivors. His family moved to St. Louis when he was 3 and then to Los Angeles a year later. A graduate of Fairfax High School and Cal State Northridge, he got into the fashion industry by starting his own leather goods company called Casablanca.
From the mid 1970s to the late 1980s, he was managing director of import/export for the Condor sportswear company and owner of the Zephyr Group, which made accessories licensed for Disney Products, according to California Apparel News. Mr. Cherner later became operations manager for OK SAM, which imported women's rayon clothing from Indonesia.
He then joined AIMS Technology Solutions Inc. as president and subsequently as one of four managing partners at AIMS360, the successor company. He was a founding board member of Fashion Business Inc., a Los Angeles nonprofit founded in 1999 to help incubate startups and new apparel companies.
Mr. Cherner was passionate about educating students, according to his daughter Ariella Schrader. In addition to his involvement at Cal Poly Pomona, Mr. Cherner was a senior adjunct instructor at Los Angeles Trade Technical College and UCLA Extension, teaching "Fashion Merchandising Math and Understanding Apparel and Technology Principles with AIMS" since 1998.
"Whether it was a small phone call with a student or an important meeting with a big client, he took great pleasure in helping other people succeed," Schrader told the California Apparel News.
Mr. Cherner served on advisory boards with the Art Institute of California – San Diego and Inland Empire, Los Angeles Trade Technical College, Saddleback College, the Textile Association of Los Angeles, and the California Fashion Association.
He is survived by his wife, Miriam Scharf Cherner; sons Dac and Noah; daughters Ariella Schrader and Leanna Cherner; and granddaughter Presley Schrader.
A funeral was held on Tuesday, July 18, at Mount Sinai Cemetery in Los Angeles.
California Apparel News contributed to this report.