Orange County Businesswoman to be Honored at Cal Poly Pomona
Published Date: Feb 20, 2018 4:00:00 PM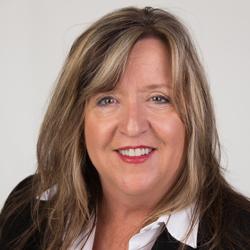 Update 4/11/18: The Event is SOLD OUT!
An Orange County arborist and businesswoman will receive the 2018 Jim Hicks Agricultural Achievement Award from Cal Poly Pomona.
Rose Epperson is a certified arborist with more than 35 years' experience in tree care and is a principal in Anaheim-based West Coast Arborists. She is also a prominent figure in arborist industry organizations.
"Rose cares deeply about trees and has invested deeply of her time and herself into the arborists' profession," said Lisa Kessler, interim dean of the Huntley College of Agriculture. "We salute her passion and are proud to honor for her contributions."
"Maintaining and enhancing our urban forests is my passion: it's essential for our environment and quality of life," Epperson said. "I'm honored to be recognized by the Huntley College of Agriculture."  
The college will present the award at its 4th Annual Farm to Table Dinner on Saturday, April 14.
Epperson created Epicenter Management in an effort to bring tree care industry associations together. The company manages the Western Chapter International Society of Arboriculture (ISA), the Society of Commercial Arboriculture, and a handful of other green industry associations. 
She also is the current executive director and a past president of the Western Chapter ISA. Epperson established the chapter's John Britton Memorial Fund as a separate nonprofit organization known as The Britton Fund Inc. to promote research and educational opportunities that advance arboriculture in California, Arizona, Nevada, and Hawaii.
Epperson is a member of the California Urban Forest Council's policy council and a past president and current board member of California ReLeaf, a nonprofit organization that aims to preserve and protect urban and community forests. She is also a member of the TREE Fund's Heritage Oak Society.
The Jim Hicks Agricultural Achievement Award is named after Hicks, a businessman and longtime supporter of agricultural education who was its first recipient in 2015. The dinner features local chefs preparing food, including produce grown and harvested this spring by Cal Poly Pomona students, and California wines.  
For more information or to purchase tickets, visit http://springharvest.cpp.edu.
The Huntley College of Agriculture at Cal Poly Pomona is the only four-year agricultural program in Southern California. It is named after alumnus Don Huntley, a longtime supporter who has pledged his Central Valley pistachio farm to the college.