Student Travels to Thailand to Work with Elephants
Slideshow
This slideshow contains 1 slides that will change every 8 seconds. The first button is to play and pause the slideshow, followed by buttons to go to the previous slide, next slide, or choose individual slides.
Making an Elephant Friend

Julia Feldman, an animal science major and junior from Long Beach, poses with one of the elephants she worked with in Thailand this summer.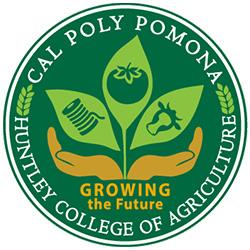 An animal science student spent two weeks in Thailand this summer helping care for rescued elephants at a sanctuary and dogs at a shelter.
Julia Feldman, a junior from Long Beach, traveled with Loop Abroad, an organization that provides students with study-abroad opportunities at animal welfare organizations in other countries.
"This was a once in a lifetime opportunity, and it was so fun and educational," Feldman said.
For one week, Feldman and other students volunteered at the Elephant Nature Park in northern Thailand to work with veterinarians to care for the pachyderms and learn about animal rescue and conservation.
The park is home to more than 60 elephants that have been rescued from trekking, logging, or forced breeding programs. Many of them have suffered abuse, chronic injuries or blindness.
Volunteers from all over the world care for the elephants and the more than 1,000 other animals – cats, dogs, water buffalo, horses, and cows – at the park. Feldman helped feed the elephants and learned about their diagnoses alongside a veterinarian.
For the other week, Feldman volunteered at the Animal Rescue Kingdom dog shelter and helped to run Loop Abroad's Dog Rescue Clinic in Chiang Mai. The shelters are home to more than 200 dogs who have been rescued after being abandoned, beaten, or abused. While the dogs can be adopted, any who aren't will be cared for by the shelters for their whole lives.
Feldman and other students helped veterinarians provide the dogs with checkups, cleanings, diagnosing and treating ear and eye problems, taking and testing blood, administering vaccines, cleaning and treating wounds, and helping with sterilization surgeries. 
In addition to programs that allow volunteers to work with veterinarians, Loops Abroad also has marine biology and animals science programs for students and young adults, 14 to 30.
The programs range from two weeks during the summer to a full semester abroad for college credit. Besides Thailand, Loop Abroad has programs in South Africa, Australia, the Amazon, and the Galapagos.