Pumpkin Festival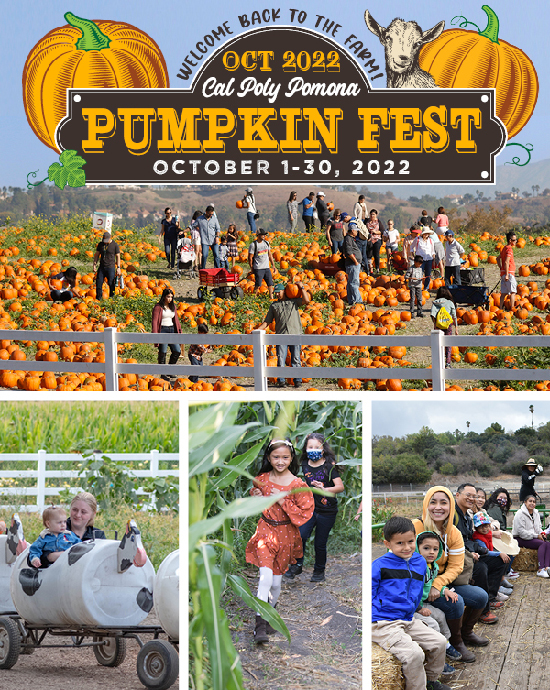 Pumpkin Fest

September 30th – October 29th, 2023
Pumpkin Fest is just around the corner! The month-long event will include tons of family fun activities such as the Corn Maze, large and small Pumpkin Patches, Hay Rides, Displays and Demonstrations, Games, Contests, Live Music, and so much more!
For the first time, we are having a special Pumpkin Fest Preview Night on Friday, September 30 for guests 21 and over. Tickets include food tastings, Cal Poly Pomona beer and wine, entertainment, Pumpkin Fest activities, and more! Proceeds benefit Huntley College of Agriculture students and programs.
Visit the Pumpkin Fest website for tickets and more info. Stay in touch and join our mailing list for festival updates and special deals.
Get Pumpkin Fest Tickets!