Alumni Brick Walkway
A Perfect Way to Commemorate Your Accomplishments and Time on Campus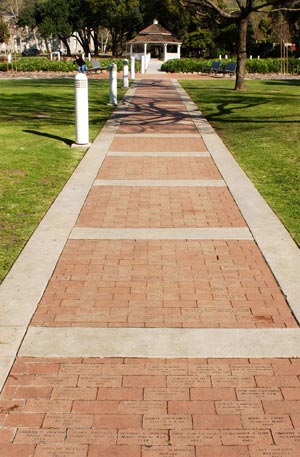 Each alumni brick is engraved with your name, major and graduation year. Bricks are available for a minimum contribution of $200 each, which is fully tax deductible.
Proceeds from the sale of bricks support the Alumni Walk of Fame Scholarship Endowment Fund, which awards student scholarships annually. You can purchase a brick by filling out the online form.
Please fill out the Brick Walk Order Form and please forward your payment confirmation and your brick information to alumni@cpp.edu. 
If you have any questions feel free to contact the Office of Alumni & External Relations at alumni@cpp.edu.