2021 SGV Economic Forecast Available Online
April 7, 2021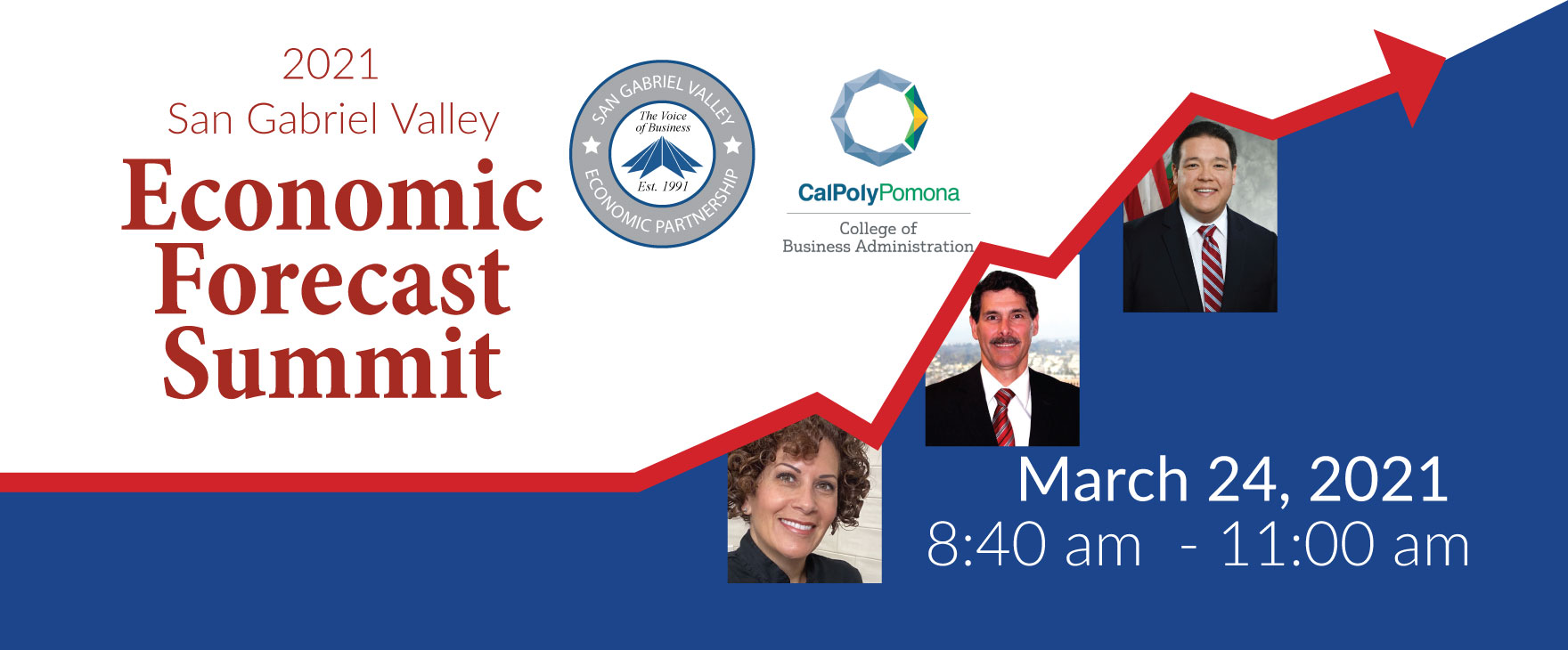 All signs point to an economic rebound with California's growth poised to bounce back more than most, according to the report released during the annual San Gabriel Valley Economic Forecast Summit.
Held virtually for 2021, the Cal Poly Pomona College of Business Administration and San Gabriel Valley Economic Partnership offered guests global insight with a keynote address from 2008 CBA Alumnus and First Deputy Managing Director of the International Monetary Fund Geoffrey Okamoto while debuting, "A SHOT IN THE ARM: What SoCal and the World Need for Economic Recovery - The 2021 San Gabriel Valley Economic Forecast Report."
The SGV Economic Forecast Summit summarizes the health of local, state, national and global economies with an expert analysis of what that means for the upcoming year. Kleinhenz Economics was commissioned for the 2021 report with Robert Kleinhenz, Ph.D. presenting the firm's findings. Laura Pohopien, Ph.D. of The Prime Ingredient emceed the event.