Dr. Preiser-Houy Announced as Interim Dean of CBA
July 1, 2022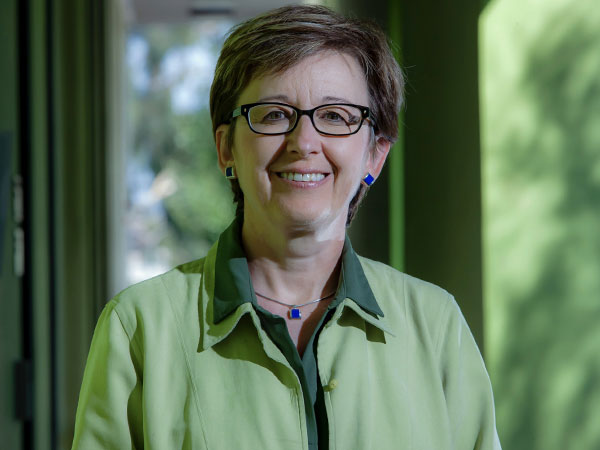 Effective July 1, 2022, Dr. Larisa Preiser-Houy as agreed to serve as the interim dean of the College of Business Administration, according to Cal Poly Pomona Provost and Vice President for Academic Affairs, Jennifer L. Brown, Ph.D.

Dr. Larisa Preiser-Houy, a Cal Poly Pomona alumna, had begun her academic career in the Computer Information Systems Department at CPP in 1992 after working for six years as a software developer in the Information Technology industry. At Cal Poly Pomona, Larisa served in several leadership positions, including the Associate Dean of Academic and Student Success Innovations in the College of Business Administration (CBA), Interim Associate Vice-President for Academic Programs and Accreditation Liaison Officer, and a Special Assistant to the Provost on WSCUC Accreditation.

In her role as the Associate Dean of Academic and Student Success Innovations, Dr. Preiser-Houy assisted the college through two successful re-accreditation reviews by the Association to Advance Collegiate Schools of Business. She also facilitated and supported the development of the Associate Degree for Transfer (ADT) Guided Pathways for business transfer students, guided a successful semester conversion of the CBA curriculum, supported the development of organizational capacity for the assurance of learning infrastructure, and provided leadership on planning and implementation of student success initiatives to promote excellence and success of the CBA's diverse student body.

As the Interim Associate Vice President of Academic Programs and the Accreditation Liaison Officer, Dr. Preiser-Houy provided a collaborative and inclusive leadership by working with faculty and campus leaders across the divisions on several institutional priorities of: 1) converting all academic programs from quarters to semester (Q2S), 2) facilitating an inclusive self-study for WSCUC re-accreditation, and 3) helping build the foundation for the institutional assessment infrastructure. And in the role of the Special Assistant to the Provost on WSCUC Accreditation, Larisa provided support on the successful submission of the institutional self-study report for WSCUC accreditation.

Dr. Preiser-Houy holds a PhD in Management Information Systems, a Master of Science in Management Information Systems and a Master of Business Administration with Strategic Management concentration from the Claremont Graduate University. Larisa earned a Bachelor of Science in Business Administration with a concentration in Computer Information Systems from Cal Poly Pomona University. She is also a graduate of the Harvard's Management Development Program. Dr. Preiser-Houy holds several certificates - in Data Processing from the Institute for Certification of Computer Professionals (ICCP), Student Success Analytics from the California State University (CSU), Equity-Minded Teaching Practices from the USC Race and Equity Center, Integrated Strategic Planning from the Society for College and University Planning (SCUP), and the Assessment Leadership from WASC Senior College and University Commission.

In her new role as the Interim Dean in the College of Business Administration, Larisa will bring her commitment and passion for promoting student, faculty, and staff success and work collaboratively with the CPP community to advance the academic mission and strategic priorities of the college and the university.