Billionaire Barbie
August 17, 2023
Professor Frank Bryant, who teaches media marketing courses, discussed the marketing blitz behind the summer's blockbuster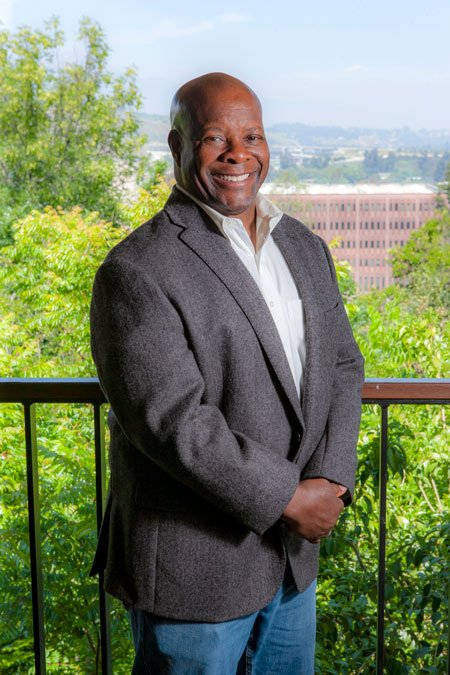 Blonde and pink have been everywhere during the summer of 2023 as Barbie has cruised her Corvette to more than $1 billion in box office revenue. Collaborations and brand partnerships have ranged from ultra-posh luxury brands like Prada to American stables such as General Motors. The rental site Airbnb even offered a free stay for a few lucky fans in a Malibu mansion turned real-life Barbie DreamHouse.
Frank Bryant is a professor in Cal Poly Pomona College of Business Administration's international business and marketing management department, and teaches the popular IBM 4812 course, Marketing the Movies. For two decades, his primary teaching and research interests have been in advertising, consumer behavior, sales promotions and marketing education.
Bryant has put Hollywood and Madison Avenue under his spotlight before, most notably when he co-authored a paper on the use of dead celebrity images in advertising published by the International Journal of Marketing Studies. Below he provides some insight into the marketing around Barbiemania.
What is so special about the way that the Barbie movie has been marketed to the public?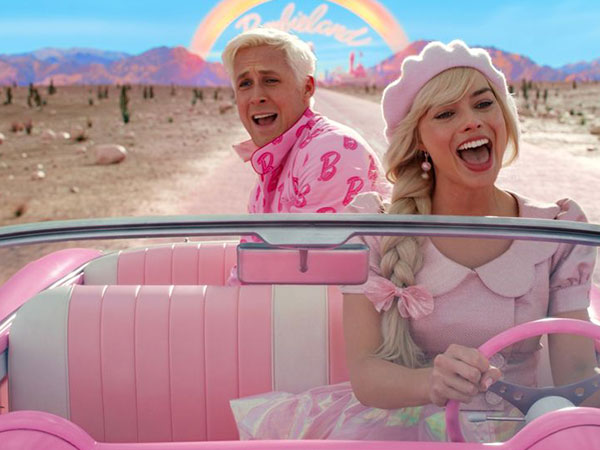 It has been reported that Warner Brothers Pictures spent $150 million to market the Barbie movie, which is a significant investment. The film generated a lot of excitement when the first footage was released at CinemaCon, the largest and most important gathering of theater owners in April 2022. Around the same time, Warner Brothers Pictures shared a photo of Margot Robbie as Barbie with the release date for the film (July 21, 2023) on Twitter. Although various cast members followed up that initial promotion with a series of public interviews in 2022, the campaign continued to tap into how the film resonated with the public, creating a strong online presence especially on social media. It was apparent, from the online activity of Barbie fans, that they loved and supported the idea of seeing the iconic toy come to life.
The first teaser trailer came out in January 2023 followed by a second teaser trailer in April and a full-length trailer which was released in late May. The campaign was assisted by more cast appearances which included a week of appearances on "Good Morning America," a movie-branded float showcased in the WeHOPride parade in Los Angeles during Pride Month, and promotional partnerships with the following companies: NYX Cosmetics, Cold Stone Creamery, Pinkberry, Bloomingdale's, Aldo, Xbox, and Roku. Robbie often made public appearances in Barbie's classic outfits and with Barbie's pink Corvette, increasing awareness for the film during media tours in Los Angeles, CA as well as in Sydney, Australia. 
In your course you teach students about budget and movie promotions. In looking at the Barbie campaign, which of the multiple strategies used would you say helped drive brand awareness without a significant cost, or large marketing spend?
Fan word of mouth was a big contributor to the film, and social media is a big driver of word of mouth because information is shared between audiences at no expense to the campaign. Professional athletes, celebrities, and influencers posted photos of the pink outfits they were wearing to theaters on the release date of the film. Since these individuals may have a large fanbase, their followers were made aware of the film and they may have been inspired to go out and see the film themselves. Also, the news media thrives on creating stories of interest for the public. There were many stories surrounding the Barbie phenomenon that surfaced during the campaign and up to the release of the film. The brand awareness generated by news stories aided the campaign without a significant cost.
What are some of your favorite Barbie tie-ins or marketing that you've seen around this film?
Margot Robbie and Barbie film director Greta Gerwig participated in posting pictures of the two holding advance tickets for summer films like Oppenheimer, Indiana Jones and Mission: Impossible. By doing so, they expressed their support for other summer blockbuster films. This was timely since some of those summer blockbuster films failed to meet expectations at the box office. "Barbieheimer" was an Internet phenomenon that was a manifestation of the film titles for Barbie and Oppenheimer. Both blockbuster films had an identical release date. The term successfully created more awareness for both films. The opening weekend results at the box office were historic for both Barbie and Oppenheimer. Another Barbie tie-in was a selfie generator which allowed an individual to take a picture so that they could "Become a Barbie." The selfie generator website link is www. BarbieSelfie.ai. This type of promotion is interactive and gives fans an opportunity to form a connection with the film in a fun way.
Do big glitzy campaigns generally translate to box office sales?
Not all the time. Box office sales can be impacted by marketability (the ease of marketing a film) and playability (how well the film is received by those watching it). The top 12 box office successes this year so far have included a story based on a videogame (e.g. Super Mario Bros. Movie), a sequel (e.g. Spider-Man: Across the Spider-Verse), a live action remake (e.g. The Little Mermaid) or a toy (e.g. Barbie). Oppenheimer was the only film in the top 12 that did not fall into any of those categories mentioned above. Unfortunately, films with big glitzy campaigns can fail to attract an audience if the initial filmgoer reactions are negative, or if movie reviews by film critics on websites such as Rotten Tomatoes are disappointing.