Student Spotlight: BRYAN RIVERA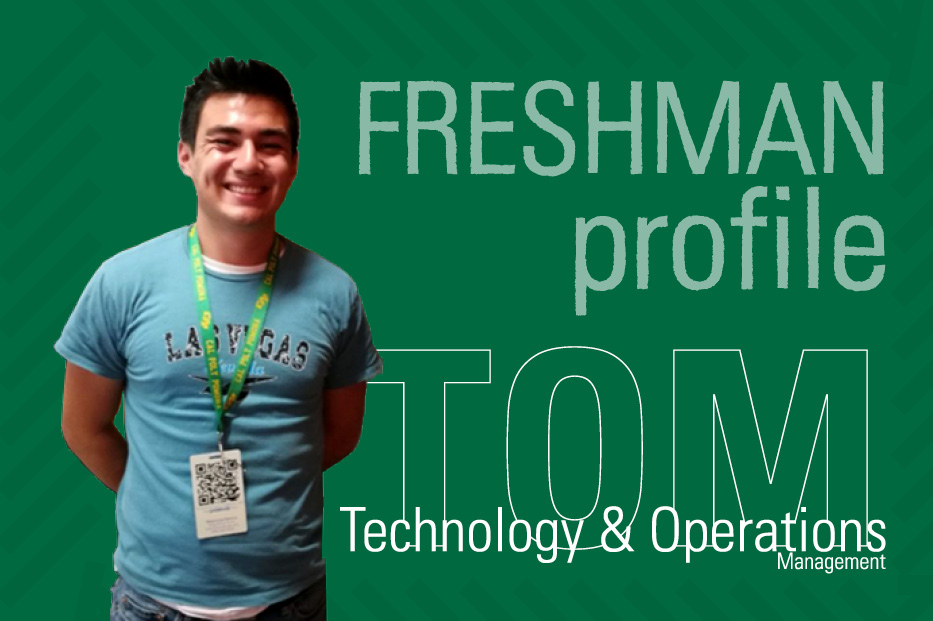 Incoming TOM student arrives focused on aerospace career
Bryan Rivera arrived at Cal Poly Pomona's College of Business Administration with one well-defined goal:

"I want to be an operations manager in the aerospace manufacturing industry," the incoming freshman said during a summer orientation.

Naturally, he chose Technology and Operation Management as the concentration for his degree. A passion for aviation takes more of an explanation, though.

Bryan grew up in the flight path for Edwards Air Force Base where he enjoyed watching different types of aircraft take off and land. Military or civilian, if it could fly, it would have Bryan's interest.

"I would watch documentary on planes and the changes they underwent through the history of our country," he said. "Something about those flying machines are really fascinating to me."

Once old enough, Bryan volunteered at a nearby aircraft museum where he'd study military aircraft in the down time. While he continued learn where he learned even more about history of military aircraft. When he was accepted to Northrop Grumman high school internship program his senior year, he'd grow fond of a new subject.

During his Northrop Grumman internship, Bryan was exposed to management concepts such as lean six sigma and supply chain theory. Key mentorships from corporate professionals and overwhelmingly positive experience strengthened his passion for aerospace manufacturing. Time as an assistant operations manager also helped lead him to his current path.

Bryan says he is looking forward to joining the College of Business Administration. He added, Cal Poly Pomona and the College of Business Administration would provide him with proper resources for his future endeavors.