Student Spotlight: Cesarius Yakub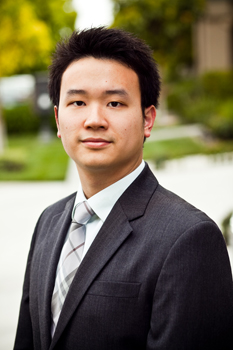 2011 Valedictorian
Cesarius Yakub, a computer information systems student in the College of Business Administration, has been named valedictorian for the Class of 2011. Also a member of the university's prestigious Kellogg Honors College, Cesarius completed his studies in fall 2010 and graduated with summa cum laude honors.
At 16 years old, Cesarius attended Citrus College and graduated with highest honors. He then transferred to Cal Poly Pomona where he continued to distinguish himself with a 3.97 GPA. Cesarius was actively involved in Golden Key International Honour Society, Management Information Systems Student Association, and Beta Gamma Sigma, an international business honor society. In addition, he was also named as the Computer Information Systems Department Scholar of the Year in 2010, based on his outstanding scholastic achievement.            
While attending Cal Poly Pomona, he worked as a student technician for the Division of Instructional and Information Technology. In addition, he interned at Metropolitan Water District of Southern California and Southern California Edison.
Cesarius is currently working as an information technology consultant for PricewaterhouseCoopers, specializing in information security. He strongly believes that the education he received from Cal Poly Pomona has equipped him with the skills to excel in his career. He is planning to pursue an MBA in the near future and become a chief information officer for a Fortune 100 company.
2011-05-17