About Us
Our Story
CPP KARES was founded during COVID-19 CPP Innovation Weekend, held virtually through the College of Business, Student Innovation Idea Labs, and Center for Community Engagement. The innovation weekend was designed to give students, faculty, and the community a chance to make a difference in the lives of those severely affected by the COVID-19 crisis.
The CPP KARES team, with help from the Center for Community Engagement, has developed this website to provide educational content to local parents and caregivers in hopes of making it easier to educate their kids at home during the school closures. 
Watch this video from the CPP KARES team to learn more about CPP KARES and how to use the website. 
---
Our Team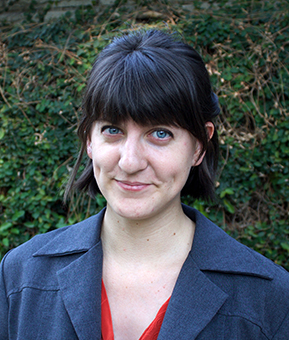 Emily Ingram
Emily Ingram is a recent Entrepreneurship graduate of Cal Poly Pomona. Currently, she runs an online art studio and teaches art and creativity classes to children and adults. She is especially passionate about sharing education and innovation with the bright minds of our future.
---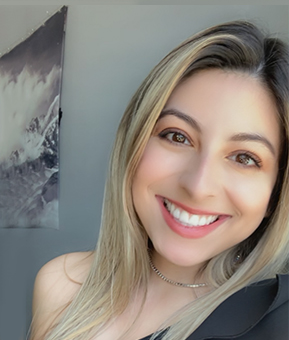 Brianna Izabal
Brianna Izabal is a current graduate student at Azusa Pacific University, receiving her Masters in Counseling Psychology for Childhood and Adolescents. She received her Bachelor of Arts Degree in Early Childhood Studies at Cal Poly Pomona. She has several years working with children from infancy to fifth grade as a dance instructor, preschool teacher, volunteer, and after-school specialist. As a former research assistant and advocate for the health and well-being of all children, she is dedicated to strengthening and helping the field of Early Childhood and Child Counseling.
---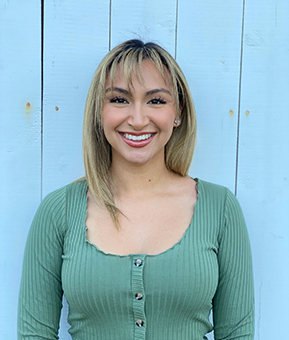 Vivian Tapia
Vivian Tapia is an alumna at Cal Poly Pomona who received her bachelor's degree in Early Childhood Studies. She is now continuing her education at Pepperdine University receiving her degree in Masters in Clinical Psychology for Marriage and Family therapy. She has experience in teaching preschool, a research assistant, volunteering and instructing children and adults in Tae kwon do. As a current student she is devoted to further help children's mental wellbeing and has a positive outlook on society by coming together and sharing ideas through education and psychology.
---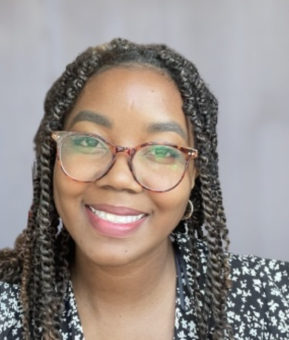 Maia Rucker
Maia Rucker is a senior at Cal Poly Pomona majoring in Liberal Studies. She has several years of experience working with children as a babysitter, tutor and as a college tutor at an after school care program.
---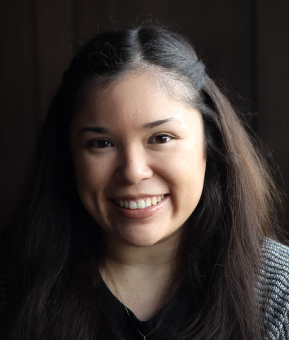 Bianca Gonzalez
Bianca Gonzalez is a transfer student from Chaffey College who received her Associate's Degree in Early Childhood Education. She transferred to Cal Poly Pomona in hopes of obtaining a Bachelor's Degree in Early Childhood Studies, her Teaching Credentials, and her Administrative Certificate. Bianca is the 2021/2022 CEIS Senator and is in the ECS Club. She is so excited to continue her educational journey here at CPP, and helping others in every way that she can.
---
Project Advisors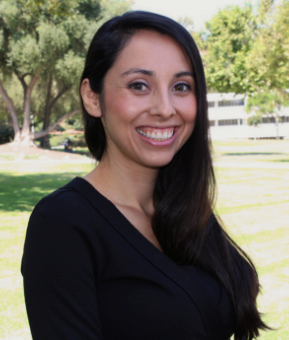 Dr. Giselle Navarro-Cruz
Dr. Giselle Navarro-Cruz is an assistant professor of Early Childhood Studies in the College of Education and Integrative Studies at California State Polytechnic University, Pomona, where she teaches courses on multilingualism, infant development, and early childhood education (ECE) teacher practicum. Dr. Navarro-Cruz earned her Ph.D. in Education from Claremont Graduate University, her M.A in Child Development from California State University, Los Angeles, and her B.A in Psychology with a minor in Applied Developmental Psychology from UCLA. Dr. Navarro-Cruz's passion for ECE began when she was an assistant teacher at the UCLA childcare center as well as a research assistant for several UCLA children research labs. Dr. Navarro-Cruz's research interest focus on enhancing access and quality to early childhood education (ECE) using a funds of knowledge framework. Currently, her research examines how institutions of higher education (IHE) support parenting students as they navigate childcare access and service on campus. In addition, Dr. Navarro-Cruz also conducts research that looks at how IHE are preparing ECE teachers to work with multilingual children and their families. She is an advocate for supporting young, multilingual children and families access to high-quality ECE.
---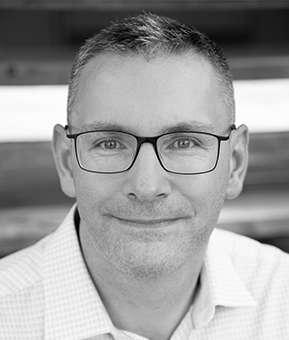 Dr. Alexander Mitchell
Dr. Alexander Mitchell is an assistant professor of marketing in the College of Business Administration at California State Polytechnic University, Pomona. He teaches courses on marketing strategy, consumer behavior, qualitative research, and promotions at both the undergraduate and graduate levels. Dr. Mitchell earned his Ph.D in Marketing from Queen's University in Canada. His research focuses on collective action in the marketplace, especially how people and groups try to change markets and society. Dr. Mitchell is a passionate supporter of community-based entrepreneurship and innovation, and is fascinated by the ways in which everyday people manifest revolutionary social change.