Liberal Studies Department Introduces New Minor in Science Education    
October 31, 2022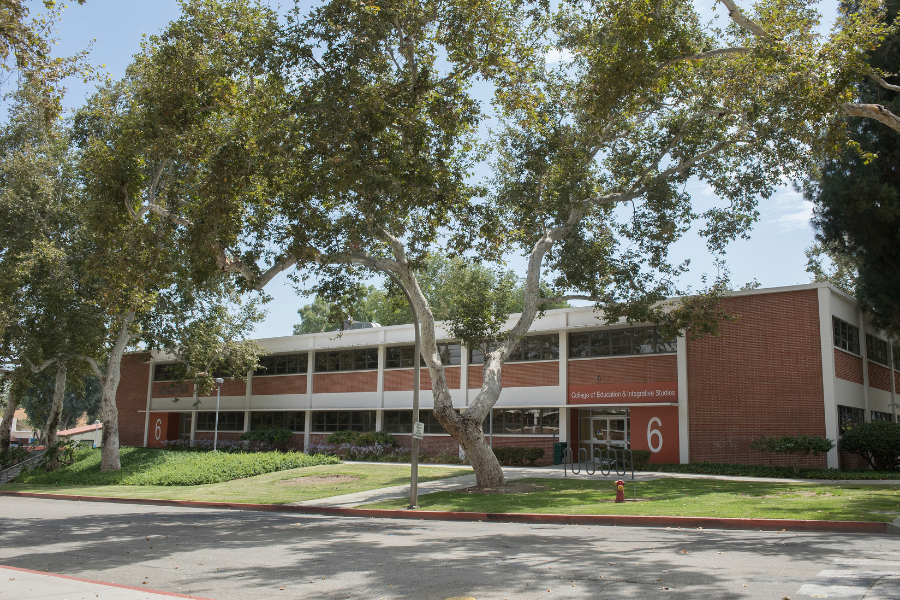 In partnership with the Center for Excellence in Mathematics ​and Science Teaching (CEMaST) at Cal Poly Pomona, the Department of Liberal Studies will utilize funding received from the Mathematics and Science Teacher Initiative (MSTI) to create a minor that will authorize future teachers to teach math and science up to the 9th grade.  
According to Liberal Studies Associate Professor Teresa Lloro, the faculty member who developed the minor in consultation with affiliated departments, the science education minor creates a pathway for non-science or mathematics majors, like liberal studies students, to take coursework that will allow them to add a supplementary authorization to their teaching credential.  
"Liberal studies majors, who typically pursue elementary teaching credentials, can minor in science education and fulfill the state's requirements to add either a supplementary authorization to teach biology/chemistry up to 9th grade or physics/geology up to the 9th grade, depending on which plan they choose," she said. "In essence, the minor provides a clear pathway for students to deeply learn science content and receive state funding to support their future career in K-9 education."  
In an effort to support students in teaching science through a critical, equity-oriented lens, she said the minor includes two Liberal Studies (LS) courses and one Ethnic and Women's Studies (EWS) course including LS 3042S: Equity Issues in K-9 Environmental and Science Education: Service-Learning, LS 4601S: Interdisciplinary Perspectives on Public Education: Service-Learning, and EWS 3850: Education and Social Change.  
"Given the department's organizing themes of social justice, sustainability, creativity and wellness, the minor reflects the culmination of important work faculty, staff and students do to advocate for just social and environmental change through science," ​said Lloro.  
In their science coursework, students will take multiple lab-based classes to gain hands-on experience in science education. Some of these courses are designed specifically for future educators, which allow students to learn science relevant to their career and practice.  
Two of the three core classes, LS 3042 and LS 4601S, are service-learning courses that provide students with over 24 hours of community-engaged work related to education and schooling. Opportunities include teaching K-6 students at Lopez Elementary's urban farm, tutoring with the Pomona Library Homework Club, organizing story time for kids and reaching out to students and families related to food security, health and wellness. 
Professor Paul Beardsley, director of CEMaST, said he is thrilled to partner with the Department of Liberal Studies on this effort.
"CEMaST and the MSTI program is very lucky to be able to provide some support for talented faculty like Dr. Lloro who worked so hard to make this great opportunity available to future teachers," he said.
For more information about the science education minor, email tllorobidart@cpp.edu.