Political Science welcomes two new tenure-track professors in the 2019-2020 academic year
Drs. Laureen Hom and Elli Menounou join as experts in public policy and public law
Beginning the 2019-2020 academic year, the Department of Political Science welcomes two distinguished teacher-scholars, Laureen Hom and Elli Menounou. 
Laureen Hom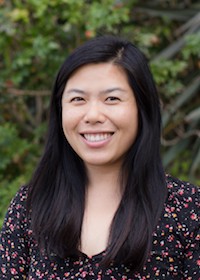 Laureen Hom received her PhD in Planning, Policy, and Design with an emphasis in Asian American Studies at the University of California, Irvine and an MPH in Sociomedical Sciences, Urbanism and the Built Environment concentration at the Mailman School of Public Health at Columbia University. Her research and teaching interests are at the intersection of public policy, urban studies, and ethnic studies. She has professional experience in program management, evaluation, and community-engaged collaborative research in health services and non-profits serving immigrant communities. Her current research projects focus on the spatial politics of ethnic community formation and political representation in Southern California. The first examines the community politics of redevelopment and gentrification in Los Angeles Chinatown. The second is a co-authored book project about Asian American community leaders changing the cultural, political, and economic landscape of Orange County that builds upon a policy report done in collaboration with UC Irvine and Asian Americans Advancing Justice.
Elli Menounou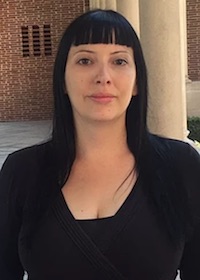 Elli Menounou received her Ph.D. in Political Science and International Relations with a focus on Public Law at the University of Southern California, and an MA in Political Science with a concentration in Political Theory at California State University, Los Angeles. Her research interests lie at the intersection of judicial politics, judicial globalization, and public opinion as it relates to courts. Specifically, her research examines judges as distinct actors in the international system, assesses the effect of judicial decision-making on public opinion, and explores factors that affect judicial behavior and the judiciary as a whole. Some of the courses Elli has taught include constitutional law, judicial behavior, American politics, and interest groups.
We welcome both Dr. Hom and Dr. Menounou to the department! We are excited for both professors to begin teaching both core and advanced classes for us beginning in August. Dr. Hom will also teach and advise in our MPA program.