Faculty members attended the 2019 I-CHRIE Annual Summer Conference in New Orleans
Slideshow
This slideshow contains 3 slides that will change every 8 seconds. The first button is to play and pause the slideshow, followed by buttons to go to the previous slide, next slide, or choose individual slides.
chrie faculty

chrie faculty
The Collins College Welcomes New Professors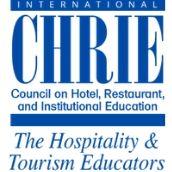 Faculty members attended the 2019 I-CHRIE Annual Summer Conference in New Orleans. 
They took part in presenting papers, leading symposiums, promoted a new Collins faculty position and even met faculty candidates.
Big congratulations to Assistant Professor, Kelly Min for receiving the I-CHRIE Research Report Award!