Alumna Named on CMAA's "Fabulous Under 40"
Slideshow
This slideshow contains 2 slides that will change every 8 seconds. The first button is to play and pause the slideshow, followed by buttons to go to the previous slide, next slide, or choose individual slides.
Alumna Named on CMAA's "Fabulous Under 40"

Alumna Named on CMAA's "Fabulous Under 40"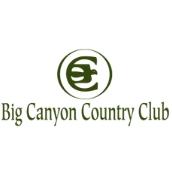 Ivee Yu CCM ('08, hospitality management) was named as one of CMAA's "Fabulous Under 40". 
Yu was one of the 26 young professionals recognized by the Club Management Association of America as the leaders of the next generation of club professionals. The "Fabulous Under 40," were chosen based on input from CMAA members and staff to recognize the accomplishments and contributions of outstanding men and women who are carrying on the traditions and raising the standards of the club management profession. They are role models not just for the young people in our business but for the industry overall. 
Ivee Yu, CCM
Assistant General Manager Big Canyon Country Club Newport Beach, Calif.
Yu's interest in clubs became cemented after she attended her first World Conference. Thousands of people were there, but it was obvious that the industry was a close-knit community. "CMAA was equivalent to a small town where everyone knew each other, and I instantly felt like I belonged within that community," Yu said. She has been in her current position for almost two years. Prior to joining Big Canyon, she worked in various roles at The Los Angeles Country Club. Yu, 34, earned her bachelor's degree from The College of Hospitality Management at California State Polytechnic University, Pomona, and she obtained her CCM designation in 2014. Her professional development doesn't stop there. Yu was recently accepted into the University of Southern California Marshall School of Business. While Yu loves many aspects of her job, she said it's "the people piece" she enjoys most. She says it's a challenge that "can either make or break you." She also likes problem-solving because she knows it's an area where she can make an impact. 
---
This is an excerpt taken from November/December 2019 issue of Club Management, the official publication of the Club Management Association of America. Read the magazine HERE.
Since the publication of this piece, Yu has been hired as the general manager of The Beach Club in Santa Monica, Calif.