Faculty Members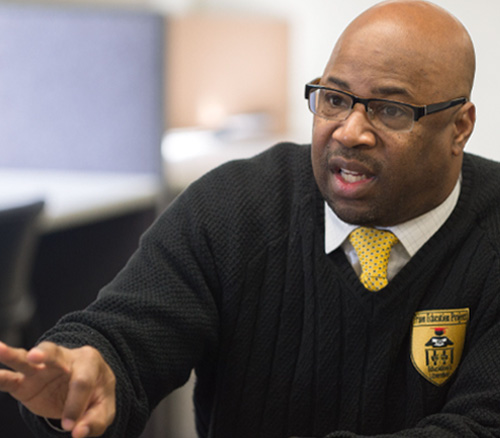 Dr. Renford Reese

Office Phone: 909-869-4665
Email: rrreese@cpp.edu
Office Location: 94-311
Office Hours: Tu 1:00-3:00pm or by appointment
Full CV | Personal Website
Dr. Renford Reese's current teaching and research focus is on NGOs and Social Service Outreach, Prison Reform, Juvenile Justice, Restorative Justice, and the Politics of Crime.
Academic Degrees
PhD, University of Southern California, 1996

MA, Vanderbilt University, 1990

BA, Vanderbilt University, 1989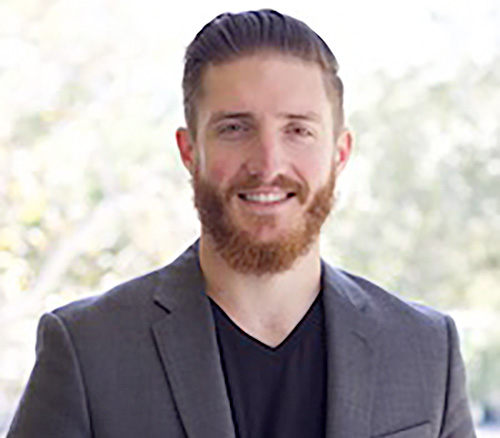 Dr. Brady Collins

MPA Director and Associate Professor of Political Science
Office Phone: 909-869-3573
Email:   bjcollins@cpp.edu
Office Location: 94-374   |    Department of Political Science
Office Hours: Please email
Brady Collins received his Ph.D in Urban Planning at the University of California, Los Angeles, and an MA in Political Science at the University of Illinois, Urbana-Champaign. Having spent several years as a policy advocate in the housing and labor movement in Los Angeles, much of his teaching and research is focused on Los Angeles, though he has also studied neighborhoods in Barcelona, Tokyo, and Shanghai. His areas of expertise are in community and economic development, civic engagement, ethnic enclaves, urban governance, and social capital. More generally, Brady's research lies at the intersection of the spatial, sociocultural, and political aspects of urbanism, and seeks to forge new relationships between the built environment and local politics. He teaches courses on public administration, public policy, qualitative methods, and urban governance in Los Angeles.
Academic Degrees
PhD, University of California, Los Angeles, 2016

MA, University of Illinois, Urbana-Champaign, 2011

BA, University of Illinois, Urbana-Champaign, 2009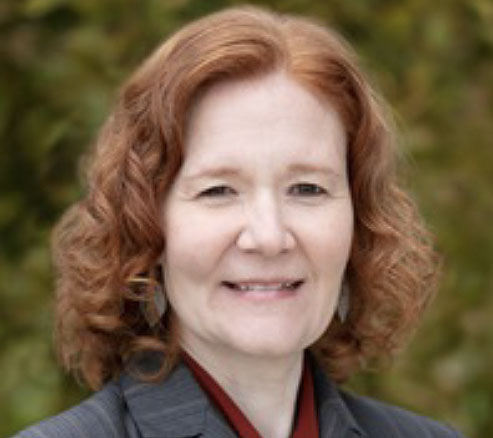 Heather Bowlds

Dr. Heather Bowlds, Psy.D. is the Director of the California Department of Corrections and Rehabilitation, Division of Juvenile Justice (DJJ). Dr. Bowlds has a long-term relationship with DJJ that began in 1999.  Dr. Bowlds worked as a practicum student and psychology intern at the Northern California Youth Correctional Center as she pursued her doctorate in psychology.  She was also employed as a full-time psychologist at O.H. Close Youth Correctional Facility while obtaining her license as a psychologist.  During her twenty-four-year career with DJJ, Dr. Bowlds has also held the positions of Coordinator of the Sexual Behavior Treatment Program, Associate Director of Mental Health, and Deputy Director.  Dr. Bowlds specializes in the treatment of adolescents who have engaged in sexually abusive behavior and her career trajectory has taken her to national prominence in the treatment of juvenile sexual offenders. 
Dr. Bowlds is the recipient of the 2014 Christine M. West Award, in recognition of significant contributions made to the field of forensic mental health by the Forensic Mental Health Association of California. She graduated with a doctorate degree in Forensic Psychology from the California School of Professional Psychology.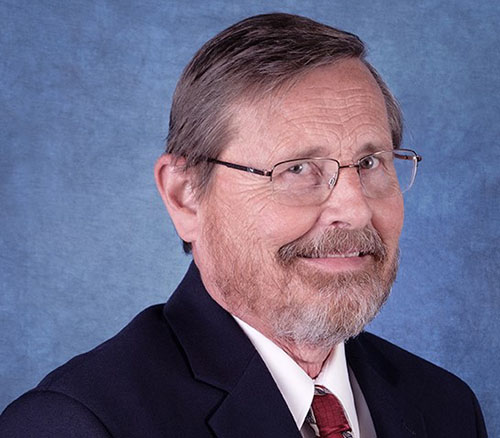 David D. Cain

David Cain has more than 47 years of professional managerial experience in both the public and private sectors.  He has 30-plus years of public sector management experience at the executive level, in six local California agencies and retired from the City of Fountain Valley in 2017.  Since 2017, he has served as interim finance director and is continuing to provide financial consulting services to a number of southern California public agencies.  David is in his fourteenth year of teaching graduate students in both CSUN and CPP Masters of Public Administration programs. 
David has served the California Society of Municipal Finance Officers (CSMFO) as a Board member and Committee Chair / Senior Advisor for a number of Committees since 1998.  He is currently the Senior Adviser for Career Development and a member of the Program Committees.  David was honored to be chosen as the recipient of CSMFO's "Distinguished Service Award" in 2020.  He serves as a mentor in both the CSMFO and Biola University mentorship programs.   
David Cain received his Bachelor of Science in Business Administration from Biola University and his Master of Public Administration degree from California State University, Northridge.  
Genevie Candelaria

Genevie Candelaria's experience in adult education spans over 20 years within the California Department of Corrections and Rehabilitation's Division of Rehabilitative Programs.  She started as a classroom teacher, a role that solidified her commitment to adult education but also led to a personal mission: To bring innovative solutions to the classroom by working to gain a comprehensive understanding of custody operations to better serve the population.  Creating systems to serve students resulted in a stronger partnership with custody and led to Genevie's promotions to an Assistant Principal and then Principal at the California Institution for Men.  Today, Genevie serves as an Assistant Chief of Education for the Office of Correctional Education.  She leads and supports 33 California state prisons, with approximately 40,000 in custody, and directs students to various academic opportunities that range from earning a high school diploma to earning a college degree or completing career and technical training programs. 
In addition, she promotes international best practices and principles of CDCR's "California Model" of evidence-based rehabilitative programs focused on restorative justice for the return of all in-custody residents to the community.  She is committed to supporting public safety through education and rehabilitation via mentorship, advocacy, and leadership, both inside and outside of the correctional environment.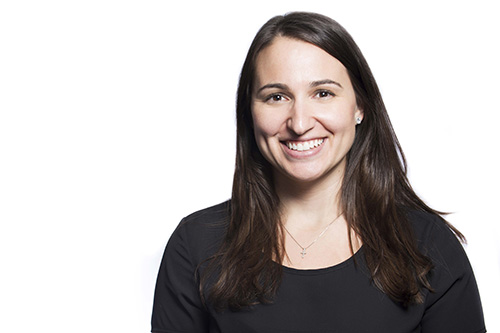 Meriem Doucette

Meriem Doucette holds a Ph.D. in Public Administration and Policy (U.G.A., 2015), an M.P.A. (U.G.A., 2011) and a B.A. in Political Science (Miami University, 2008). Her research interests include labor economics, performance feedback, the role of discount rates and time preferences in decision making, public and private sector comparisons, and educational policy. Her teaching areas include public management and policy, administrative law, ethics, leadership, organizational theory and behavior, and organizational change and development.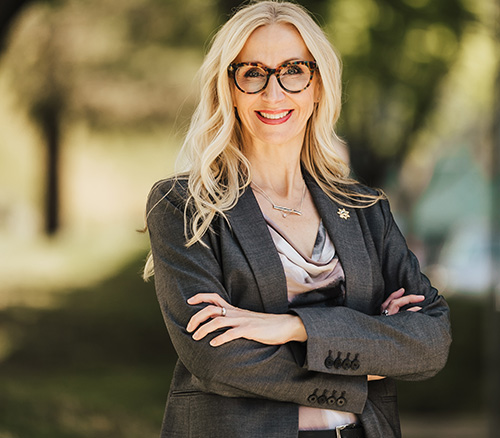 Esa Ehmen-Krause

In March 2020, Esa Ehmen-Krause was appointed the Chief Probation Officer in Contra Costa County, and she has over 20 years of experience working in the public sector. She holds her Bachelor's Degree in Criminal Justice from Indiana University, and her Master's in Public Administration with a concentration in Organizational Leadership from National University. Prior to joining the Contra Costa County Probation Department, she was the Assistant Chief Probation Officer in Alameda County, where she was responsible for oversight of numerous comprehensive reform initiatives as well as the implementation of evidence-based practices.  
Chief Ehmen-Krause was an administrator for the Division of Youth Services with the Indiana Department of Correction.  In this capacity, she was recognized for implementing the Performance-based Standards continuous improvement process, putting comprehensive population reduction strategies into practice, and achieving and maintaining American Correctional Association accreditation within her facility.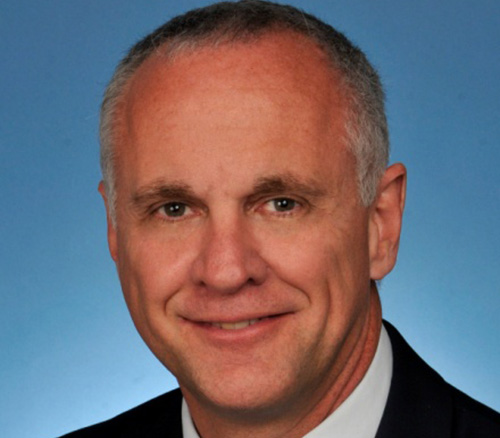 Dr. Christopher Hansen

Dr. Christopher Hansen was selected as Solano County's Chief Probation Officer by the Judges of the Solano County Superior Court on March 19, 2012.  Prior to joining Solano County, he spent 23 years working for the Federal Probation System, the last eight as the Chief Probation Officer for the District of Nevada.  Previous to his federal employment, he worked for the State of Florida as a probation officer and a police officer.  Dr. Hansen has traveled internationally promoting the use of evidence-based practices in the probation arena.  He has also produced two videos dealing with critical incidents and resiliency.  He has a Doctorate of Education (with a concentration in criminal justice) and a master's degree in criminology.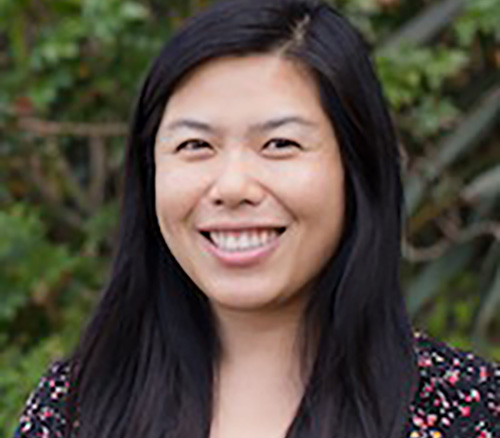 Dr. Laureen Hom

Office Phone: 909-869-3881
Email: ldhom@cpp.edu
Office Location: 94-312
Office Hours: Please email
Laureen D. Hom received a PhD in Planning, Policy, and Design with an emphasis on Asian American Studies and an MPH with a specialization in Sociomedical Sciences and Urbanism and the Built Environment. As an interdisciplinary scholar, her research and teaching are at the intersection of urban studies, Ethnic Studies, public policy, and public administration. Her primary expertise is in Asian American politics and places, and her work broadly examines community formations, grassroots organizations and organizing, and political representation in ethnic spaces in Southern California. She has published on gentrification politics in Los Angeles Chinatown; the growth of Asian American and Pacific Islander communities across Orange County, California; and the history of the Chinese Hospital in San Francisco Chinatown. She also has professional experience in program management, evaluation, and community-engaged collaborative research in health services and non-profit organizations serving unhoused and immigrant communities in San Francisco and New York.
Academic Degrees
PhD, University of California, Irvine, 2018

MPH, Columbia University, 2008

BA, University of California, Los Angeles, 2004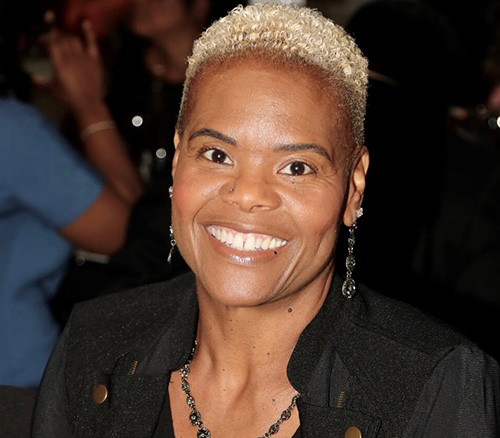 Kimberly Hughes

Ms. Kimberly Hughes is a retired Warden from the California Department of Corrections and Rehabilitation after a 27-year career. She has worked for five different institutions (male/female) throughout California and as a Parole Agent. She earned a Bachelor of Science Degree in Criminal Justice Administration from San Diego State University and a Master's in Administration of Justice and Security from the University of Phoenix. Her distinctions include Certification in Ethics and Integrity, Equal Employment Opportunity & Sexual Harassment Trainer for Supervisors and Managers, Executive Development, Use of Force Committee Chairperson, Policy Implementation, and Conflict Management.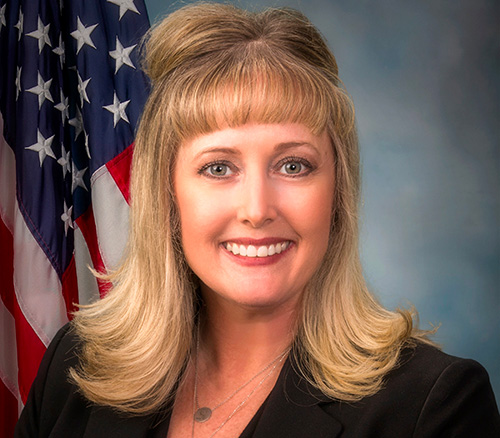 Stephanie James

Stephanie L. James is a retired Chief Probation Officer from San Joaquin County. Her career at the San Joaquin County Probation Department spanned 25 years and she was Chief Probation Officer from 2012 to 2020. She was President of the Chief Probation Officers of California (CPOC) in 2019. Stephanie is known as a leader in the field regarding evidence-based practices, data-driven decision-making, and pretrial assessment and monitoring. She has taught various classes for CPOC's Supervisor Leadership Academy, Management Leadership Academy, and Executive Leadership Academy on topics such as Local Political Navigation, Personnel Matters, and Leading an Evidence-Based Organization. Stephanie has both a Bachelor of Science and a Master of Science Degree in Criminal Justice from California State University Sacramento.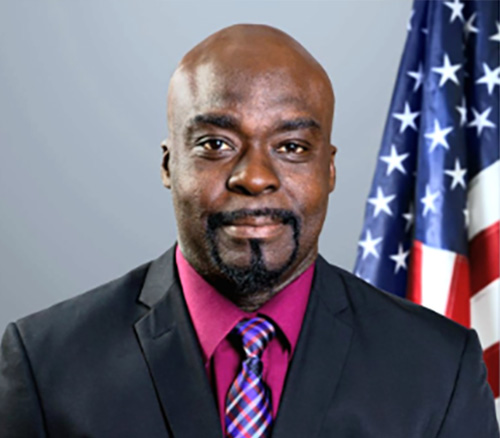 Thomas Kamara

Thomas Kamara (MSc.) is the Director of Probation Administration at the County of San Bernardino. He obtained his undergraduate degree in Economics and a master's degree in Corporate Finance and Legal Management from the University of West London in the UK. Mr. Kamara is currently pursuing his Doctorate in Business Administration at California Baptist University; he also serves as an adjunct professor in Finance.  Mr. Kamara has industry experience as a former investment advisor with Morgan Stanley.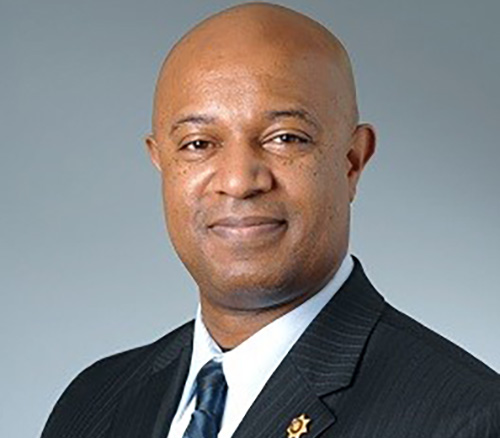 John Keene

John Keene has served as Chief Probation Officer of San Mateo County since 2013. He has more than 35 years of experience in law enforcement and community corrections. Chief Keene holds a law degree from the Southern University Law Center and a bachelor's degree in political science from Southern University. He worked as a police officer and investigator for the State of Louisiana Department of Public Safety. Chief Keene began his Community Corrections career in Alameda County working for the Probation Department. He is a Master Trainer in a variety of law enforcement, community corrections, academic, human resources, and leadership disciplines.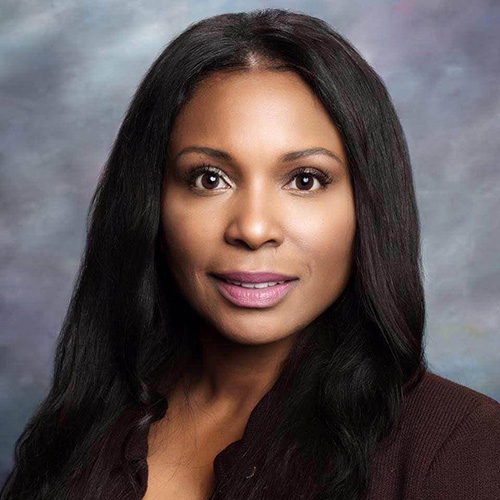 Delinia Lewis

Delinia Henderson-Lewis is a graduate of California Polytechnic University at Pomona and a San Gabriel Valley Native. Although her undergraduate studies were in Business Administration, Professor Lewis has an extensive career in criminal justice and is a licensed Certified Correctional Healthcare Professional. She started her career in criminal justice with the California Department of Corrections and Rehabilitation over 19 years ago. She has held numerous positions in Healthcare Compliance, Employee Relations, and Administration as a Community Resource Manager, Associate Warden, and Acting Chief Deputy Warden. 
 
In addition to her career as an Adjunct Professor for Mount San Antonio College, she is now serving the State of California as an Associate Warden for the California Institution for Women.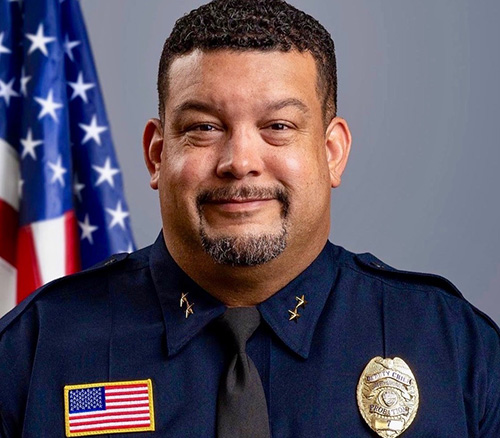 Brent Martin

Brent Martin is a Deputy Chief with the San Bernardino County Probation Department. During his nearly 26 years of service, he has worked various assignments in detention, field services, and administrative services. He is a systems thinker who has led rebranding and reorganization projects that have improved the delivery of services while maximizing resources. His academic areas of interest include organizational behavior, performance, ethics, and leadership development.
Brent earned his B.A. in Sociology/Law & Society from the University of California, Riverside, M.A. in Leadership and Organizational Studies from California Baptist University, and an M.L.S. with a specialization in Government and National Security Law from UCLA's School of Law. He is a dedicated father of two who enjoys reading and offshore fishing.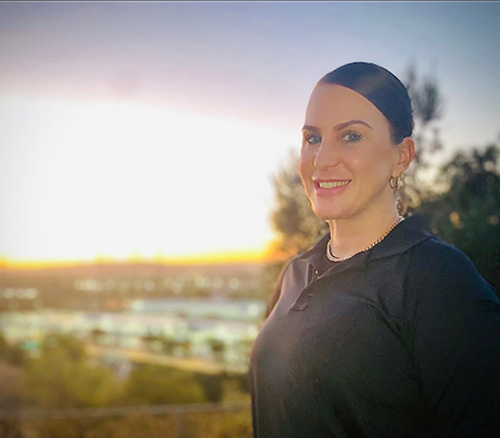 Erika Mutchler

Erika Mutchler has been employed with the California Department of Corrections and Rehabilitation (CDCR) for 16 years. She was employed with the Division of Juvenile Justice (DJJ) for 15 years prior to the California State Legislature that passed Senate Bill 823. Throughout her career in DJJ, Erika held various positions such as Youth Correctional Counselor, Institutional Parole Agent, Senior Youth Correctional Counselor, Casework Specialist, Parole Agent II Re-Entry Coordinator, and Acting Parole Agent III. Erika is now a Parole Agent II Specialist working specifically with the Male Community Reentry Program (MCRP) which is a collaborative effort between the Division of Rehabilitative Programs (DRP), Division of Adult Institutions (DAI), and the Division of Adult Parole Operations (DAPO). Erika obtained her Master of Social Work and is now a Licensed Clinical Social Worker (LCSW).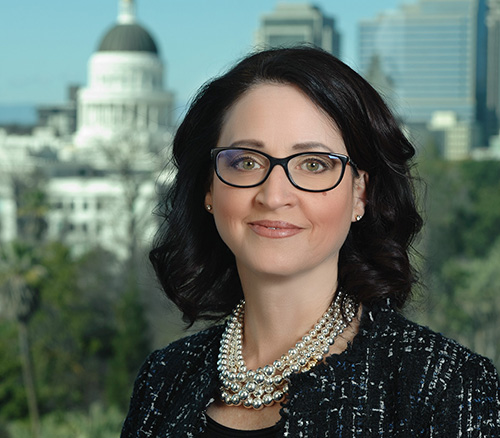 Karen Pank

Karen Pank serves as the Executive Director of the Chief Probation Officers of California (CPOC), where she has built a track record of successfully advocating for major correctional policy reforms in California. In 2009, she was instrumental in the passage of SB 678, historic community corrections legislation that led to the reduction of felony probation revocations. Karen is particularly adept at working diligently with key stakeholders. In the largest shift in correctional policy in the last 20 years, she worked hand in hand with key constituencies to implement AB 109 (Public Safety Realignment). 
Karen has taught Legislative Process and Procedure as an adjunct professor at the University of California, Davis School of Law. She is a member of the California State Bar and a graduate of the University of the Pacific, McGeorge School of Law, and Saint Mary's College of California.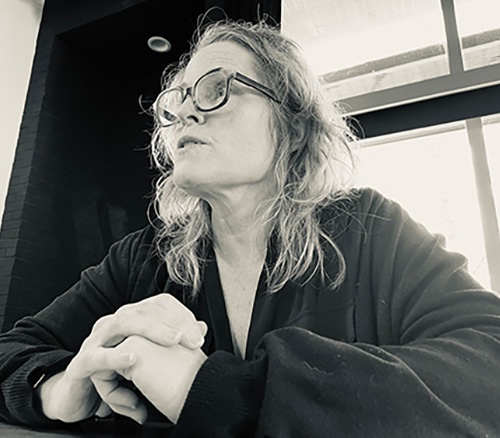 Elizabeth Siggins

Elizabeth Siggins (she/her) is a former Chief Deputy Secretary and Senior Policy Advisor with the California Department of Corrections and Rehabilitation (CDCR). During her time at CDCR, she served in the Secretary's cabinet in both adult and juvenile justice-related roles. She oversaw the transformation of educational programs and substance use disorder treatment across California's adult prison and parole system. Prior to that, she was tasked by the Governor to assemble a diverse group of stakeholders to craft a restructuring of the state's juvenile correctional facilities in response to litigation identifying serious failures and abuses across that system. Elizabeth has also worked in the California legislature, at the Office of the Inspector General, and with several non-profit organizations. She holds a Master's Degree in Public Policy from Harvard University and is a lecturer in the Sociology Department at the University of California, Davis.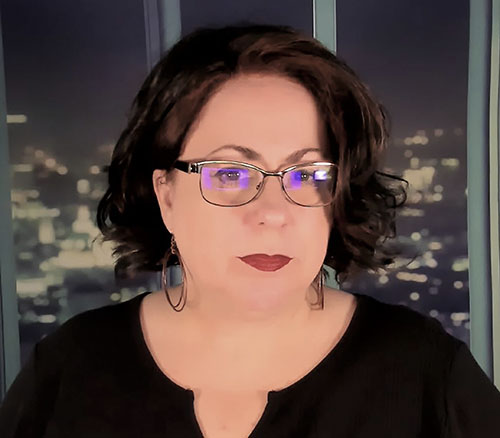 Dr. Sundstrom

Dr. Sundstrom worked in local government for more than a decade as a senior analyst.  She owned a grant consulting company writing, researching, and judging federal, state, and local grants and wrote for tribal governments, nonprofits, educational institutions, and government agencies.  She has been an MPA professor for more than 15 years and was a Fulbright Scholar through the U.S. State Department teaching graduate courses in eastern Ukraine.  She recently spent two years writing a monthly column on criminal justice issues including prosecutions, policing, corrections, and safety.  She was recently elected to the National Executive Board of ASPA's Criminal Justice Section, examining criminal justice reform issues throughout the country.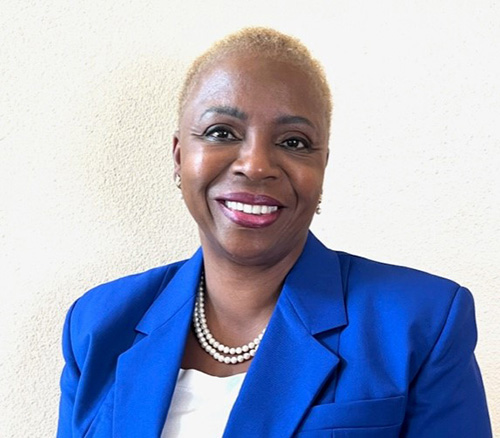 Cynthia Y. Tampkins

In 1985, Cynthia Y. Tampkins earned a Bachelor of Arts Degree in Social Science Economics from the University of Southern California.  She then began her career at the California Institution for Women as a Correctional Officer. Ms. Tampkins subsequently transferred to the California Rehabilitation Center (CRC) and California Institution for Men where she was promoted through the custodial ranks holding numerous supervisory positions and later returned to CRC as the longest-tenured Warden in the State.  At CRC she was responsible for an institution consisting of 2,225 inmates, and an operation budget of $169 million. Under her leadership, she expanded inmate programs by 500%, implemented a mentorship program, fostered collaborative relationships with all stakeholders, and she was the first Warden to successfully convert an entire institution into a Non-Designated Program Facility.  Ms. Tampkins has always placed an emphasis on safety and security, staff upward mobility, inmate programs, and reducing recidivism. Currently, Ms. Tampkins continues her public service as a retired annuitant advising and consulting with prison officials statewide.
CEU Footer
CPGE Footer


3801 W. Temple Ave.


Bldg 220C-140



Pomona CA 91768
https://www.cpp.edu/cpge
Phone: 909-869-2288
Email : CPGEinfo@cpp.edu
Office Hours:
Monday – Friday 8:00 AM to 5:00 PM