Deaf/Hard of Hearing Services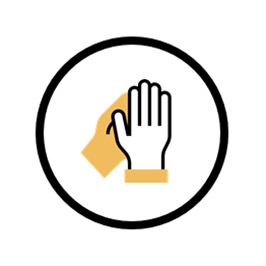 DHH services are to provide equal access to communication for students with a documented hearing loss. DHH services include: Realtime Captioning, Interpreting, or an Assistive Listening Device. All services provided are on a request-only basis for any course and event on campus.
Realtime captioning is a method of providing immediate, verbatim translation of spoken English into text using a steno machine and specialized software. The text is displayed on a laptop in the classroom for the student to follow in real time.
Interpreting is a method of providing immediate interpretation of spoken English into American Sign Language (ASL).
An Assistive Listening Device (ALD) is used to amplify sound and provide students with improved access in the classroom. The speaker will wear a microphone attached to a transmitter and sound is amplified by a wireless receiver attached to headphones worn by the student.
Deaf/Hard of Hearing Services Staff
Yesenia Ramirez
Interpreting Services Coordinator
phone number or extension

909-969-5539
Liz Volz
Captioning Services Coordinator
phone number or extension

909-869-4826
Debbie Honjiyo
Captioning Services Coordinator
phone number or extension

909-869-4819