Test Accommodations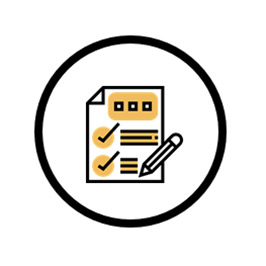 Test Accommodations serve to ensure students with disabilities are provided an equitable opportunity to demonstrate their competency of the exam material with minimal interference from their disability.
Test Accommodation may include:
Extended time
Distraction-reduced test environment
Assistive technology (e.g., screen reader, CCTV)
Accessible format (e.g., Word, enlarged text)
DRC will not be proctoring exams in our office for the remainder of 2020, given the university's decision to continue virtual instruction. Most test accommodations can be fulfilled by your instructor in the virtual environment. For online tests, instructors are responsible for adding students' extra time as specified in the Faculty Notification Letter or in myDRC Faculty Access. We recommend that students contact their instructors well in advance of tests to remind them to adjust the time accordingly. Please contact us (drctesting@cpp.edu) if you are unsure how to receive any of your approved test accommodations.