Alumni Supporters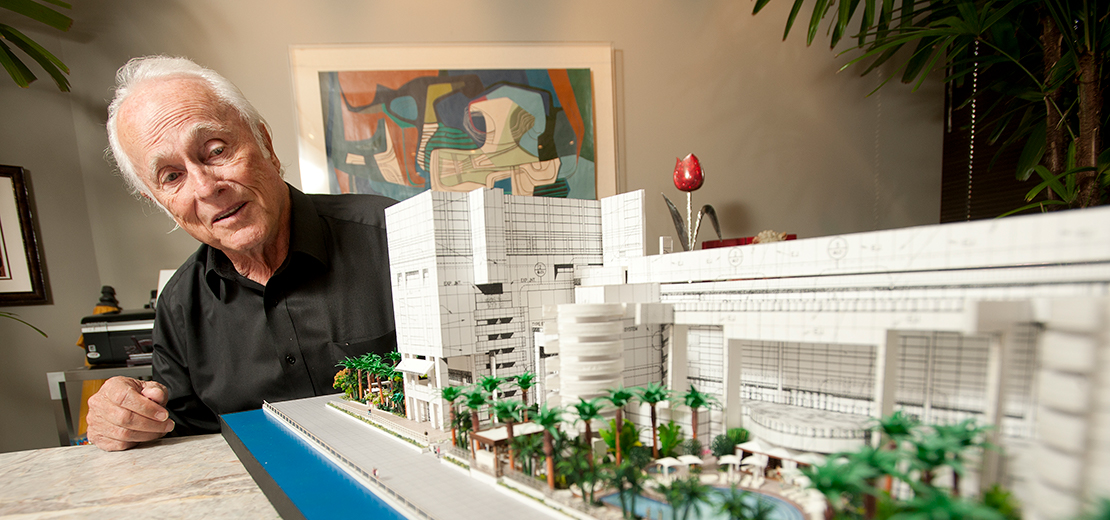 The Department of Landscape Architecture appreciates all of our generous supporters. The willingness of our friends and alumni to share their resources enables the Department to be as "bravely curious" as we are.
We would also like to thank the professionals that support the Department through serving on design studio juries, providing lectures, hosting our students for office visits and project tours, and mentoring our students. Professional interactions truly expand student learn-by-doing opportunities. An especially big thank you goes out to the offices and individuals that donate staff time and/or financial resources to work in studio with our students.
The Department thanks our Landscape Architecture Professional Advisory Board, an all-volunteer group that works to advance the recognition and priorities of the Department.
Finally, we would like to thank everyone who volunteers to mentor the students of our department. The dedication of mentors is fundamental to the future of the profession and all the communities we work in
The Department sincerely thanks all of our donors. The generosity and consideration of our supporters- at all levels- keeps the department moving forward.
On and Up.
2016 Department Donors
All donors recognized here have directly supported department development in the areas of:
Student scholarships
Field trips
Guest lectures
Special department projects and installations
Academic innovation and design-based research
Student recruitment and community outreach
Faculty development
The Department thanks all of those who help to advance our mission and ensure our legacy.
The Essential Base (<$500)
Ms. Kristen Koehrn
Mr. Andrew M. Edwards
Mr. Christopher Hillstead
Mr. J Mcintire & Mrs. Lisa McIntire
Ms. Lisa Q. Yamagata
Ms. Jana Wehby
Mr. Stan Heacox
Mr. Sammy Alvarez
Ms. Joan Kaplan & Mr. Rex Myreis
Ms. Margaret Kaii-Ziegler & Mr. John Kaii-Ziegler
Ms. Lorena G. Salvador
The Tadashi Nakase Trust
Ms. Carolyn Bell & Mr. Craig Bell
Mr. Bruce Dye & Mrs. Jacquelyn Dye
Ms. Paulina Forgette
Mr. Guillermo Gonzalez
Mrs. Marysia Johnson & Mr. Robert Johnson
Mr. Arshee Khoee
Mr. Michael Plansky
Mr. Thomas Rosenberger, JR.
Ms. Joyce S. Sung
Mr. Peter Weisbrod & Mrs. Ann Weisbrod
Ms. Anna Armstrong & Mr. Richard Walker
Mr. Javier E. Cuellar, Jr.
Park West Landscape, Inc
Tri-C Enterprises
Mr. Ralph L. Carhart
Mr. Manuel E. Ponce
Mr. Gary Girard & Ms. Maureen Girad
Joyce E. Howland Charitable Fund
Mr. Carlos Alfonso Perez-Ramirez
Mr. and Ms. Lee Jester
Mr. Richard Mayer & Mrs. Sharon Mayer
Mr. Craig Weber & Mrs. Vickie Weber
DW/LA Landscape Architects INC
Mr. Mark G. Hall
Mr. Ronald Izumita & Mrs. Marilyn Izumita
Critical Reinforcement ($500 - $1000)
Mr. Robert R. Cardoza
Uesugi Family in honor of Dr. Takeo Uesugi, Professor Emeritus
Structural Support ($1000-$2500)
Brightview
Hunter Industries
Heavy Lifters ($2,500-$5,000)
AHBE Landscape Architects
United Way California Capital Region
Japanese Friendship Garden Society of San Diego
Lee-Anne Milburn and Neil Rhodes Donor Advised Fund
Transformational Agents
$7,500
$10,000
The Donald and Barbara Brinkerhoff Trust
Mr. Steve Dodge & Mrs. Marian Dodge
$15,000
Chapman Forestry Foundation
$25,000
Environmental Systems Research Institute-ESRI
Direct Studio Support
Professional interaction truly expands the learn-by-doing opportunities of the students. An especially big thanks goes out to those offices and individuals that donate staff time and/or financial resources to work   in studio  with our students. Professional practices that have recently worked with student directly in the design studios include:
Walt Disney Imagineering (8 years running)
SWA | Laguna Beach (4 years running)
AHBE Landscape Architecture
Mia Lehrer and Associates
Site Design Studio
EPT Pasadena
Farmscapes
CPPLA Mentors Program
The Department thanks all of our volunteer mentors!  The time and effort given to our bravely curious students is amplified by the dedication shown by our department mentors. The department thanks Pamela Galera of our LAPAB  for her management of this important program.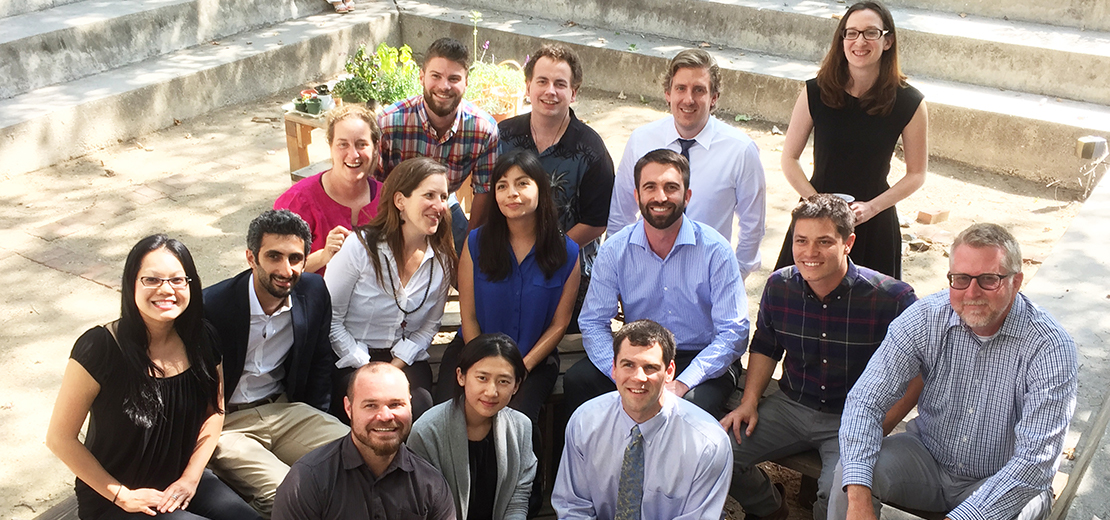 The Department of Landscape Architecture sustains rich relationships with graduates of its BSLA and MLA programs. Our alumni have gone on to work in the public and private sectors, nonprofits, and in industries such as law enforcement, global peacebuilding and scientific research -- proving that they embody the spirit of being bravely curious. Countless alumni also serve in the governing and advisory boards of regional chapters and national offices of professional associations such as the American Society of Landscape Architects (ASLA), using their institutional knowledge, experience and expertise to guide the future of the discipline.
We welcome your post-college involvement, from serving in the department's advisory board and the ENV Partners Circle alumni association, to supporting scholarships and topic studios, to guest lecture stints in the classroom and at our professional lecture series program. Alumni also regularly offer or are invited to studio critiques to evaluate student projects, the annual ARC/LA Firm Day, and to department exhibitions.
To learn how you can stay involved, contact:
Andrew Wilcox
Professor and Chair
aowilcox@cpp.edu
Kristopher Penrose
Administrative Assistant
kapenrose@cpp.edu
CPPLA loves its Bravely Curious alumni! CPPLA graduates go on to very successful careers in the industry, and also find time to give back to their alma mater. We plan to regularly publish profiles here of Bravely Curious alumns who are making an impact.
Profile: Sara Abed
Graduation Date: June 2014 (Transfer Student)
Current Employer:  Sitescapes
Residence: Santa Ana, CA 
Work Location: Costa Mesa, CA
What is Landscape Architecture? 
Landscape Architecture is  a systematic cross of art and science. It serves as a symbiotic relationship between humankind and the natural environment. 
How did you discover Landscape Architecture?
Before transferring to Cal Poly Pomona, I studied architecture for three years at Orange Coast College. While pursuing my education there I lost an interest in pursuing Architecture as a future career.  I love the artistic quality of Architecture and how  designing a space can enhance the quality of life of a person and surrounding  community. I felt the need to explore the sensitivities of design through art and science. Landscape Architecture closely matched my interests.  
I chose Cal Poly Pomona because I wanted to pursue my higher education in a diverse environment  where I could feel comfortable to express myself and my design ideas as I boldly could. I took every opportunity to utilize my design skills to envision a better future for all of us. A future rich in diversity and a future in which any individual  can be enriched by his or her environment.  As a student, my professors gave me the freedom to explore and expand on the values that I hold dear to my heart and to portray those humanizing values into my design projects.  The same values that I sought out in my design concepts (such as  diversity, community, justice, and equality) are the same values that I stand and fight for as professional landscape designer, a CA Assembly Delegate of District 68, and as a social justice activist. 
What are CPP's strengths?
Cal Poly Pomona entices students to be active beyond the classroom with its 'learn by doing' philosophy. The Landscape Architecture department acknowledges and applies this philosophy into every class. There was one class in particular that really set the framework of how I practice as a landscape designer and commit myself to improving my community and that was the LA499: Personal Propaganda: Purpose, Process and Message elective course taught by Andrew O. Wilcox. This course helped me see what values were important to me and it helped me  practice those values in studio,  in pro-practice, and elsewhere.  I didn't realize it then but elective classes like these are necessary and gave students the opportunity to be self-critical of the work they're trying to do and why there were trying to do it in the first place. Students ought to use their studios as an open platform to express themselves and their ideas in a welcoming environment. It is in their studios that they start to discover the kind of landscape architect and or designer they wish to be. 
What is the future of Landscape Architecture?
I am a core believer in that Landscape Architecture  must ground itself in civic engagement.  If we want to retain growth and stability in this profession we must transcend our skill sets into the political realm, where public-policy drives what we do. If we wish to see  a brighter future in our field, we simply need more Landscape Architects to run for office at the local, state, and national level