Diploma Information
Graduating Senior Survey

The Graduating Senior Survey is an important tool in the ongoing process to improve the quality of education and services at Cal Poly Pomona. In addition to exploring college outcomes and post college goals, the survey works to ascertain graduating seniors (undergraduates) experiences and reflections during their time at Cal Poly Pomona. If you have additional questions regarding the survey or your diploma, please email us at diplomas@cpp.edu. 
Diploma Ordering & Mailing

Order your diploma after you receive an email confirmation that your degree has been awarded. 
Processing and issuing hard copy diplomas may take 14 – 21 business days for delivery to the recipient.  
Diplomas mailed internationally are not guaranteed to arrive to the recipient. If an international diploma is not received, it may be replaced by filling out the form via the online Diploma Store and paying the associated fee.  

Please note: Financial or disciplinary holds on your account will prevent a diploma order.
Duplicate and Replacement Diplomas
Hard Copy Diploma
To purchase a duplicate copy or replacement of your official diploma, you may submit the request through the University's diploma vendor, the Michael Sutter Company, via this link: Online Diploma Store. 
Once you submit a Diploma Request, you will receive a secure ID that allows you to order and choose Standard Delivery or Express Overnight Delivery.  Your diploma will be printed and mailed within 1-2 business days of your order.  You may check the status of your diploma order through the Online Diploma Store. 
Electronic Diploma
An optional official eDiploma is now available to students through the University's diploma vendor, the Michael Sutter Company, via their Online Diploma Store.  Your California State Polytechnic University, Pomona eDiploma is a signed and certified PDF document of your original diploma.
The eDiploma is available for a one-time charge and delivered to your email within minutes of the order. You may share your eDiploma as often as you need (e.g., for job interviews, employment, or bank verification) and re-login to download it if you misplace the initial PDF file.
 Diploma Fees
The eDiploma (signed and certified PDF): $10.00 one-time charge
 Hard Copy Diploma (8.5" x 11"): $15.00 per diploma
 

Printed on the Diploma
Name
Institution
Degree
Graduation Date
Program/Major, Option
Degree Honor (if applicable)
Diplomas for More Than One-Degree (double majors)
Diplomas of more than one degree type
If a student earns more than one-degree type: Bachelor of Arts, Bachelor of Science, Bachelor of Fine Arts, or Bachelor of Architecture, students will receive a separate diploma for each degree type.
Diplomas of the same degree type
If a student earns more than one degree of the same type: i.e. two Bachelor of Arts degrees, a student will receive one diploma with both majors listed.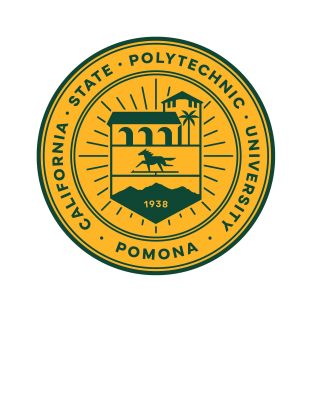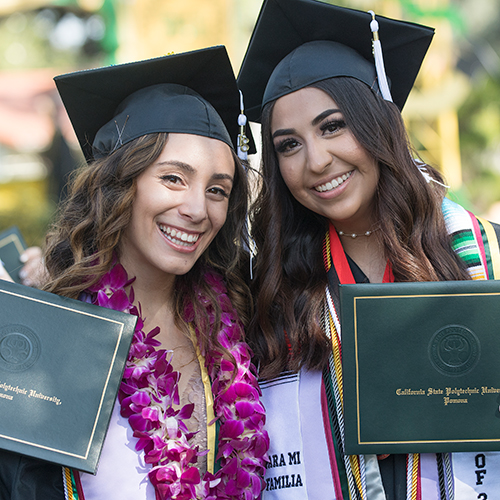 Diploma Name


Your diploma will have your "Primary/Legal Name," which is on your official documents.  You may fill out a Diploma Name Request (PDF) form and submit it to the Registrar's Office via email to diplomas@cpp.edu if you would like to add the following:
Accents
Special characters
Abbreviate your middle name
Correct errors in spacing or case lettering
Students who want their names differently on their diploma than shown on the Primary/Legal Name in CPP records or there is an error in their name must follow the process for the primary name change.  An approved Preferred First Name may be used on a diploma if requested.  You must submit a Change of Information Form (PDF) and upload the form along with copies of supporting documentation via the secure file upload system, visit the Update Personal Information page on the Registrar's Office website for more information.