Celebrating National Hispanic-Serving Institutions Week 2023
September 13, 2023
Dear Colleagues,
The Hispanic Association of Colleges and Universities has announced September 11 -17, 2023, as National Hispanic-Serving Institutions Week, to coincide with Hispanic Heritage Month, celebrated Sept. 15 - Oct. 15. This week highlights the work of those colleges and universities—like Cal Poly Pomona—designated as Hispanic-Serving Institutions (HSIs) and celebrates the contributions of those institutions to their communities.
HSIs are generally defined as having 25% or more undergraduate Hispanic student full-time equivalent (FTE) enrollment. Of the 571 designated HSIs, one-third are in California, including 21 of the 23 CSU campuses. At Cal Poly Pomona, a slight majority of students, 53%, identify as Hispanic/Latino.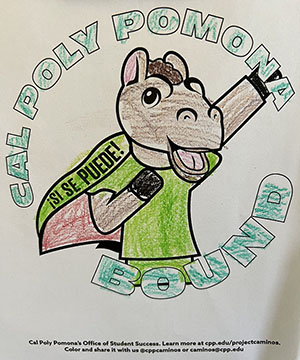 But being an HSI is about much more than just enrollment. While there are many ways a campus can be Hispanic-serving, at Cal Poly this means being intentional about improving access and advancing equitable educational outcomes for our Hispanic/Latino students, being welcoming and accessible to all students and their families, and offering specialized resources and support services to help students assure their higher education success. 
With this in mind, I want to recognize the efforts of staff and faculty in the Division of Academic Affairs to truly serve our Hispanic/Latino students. In particular, I commend the Office of Student Success, Equity, and Innovation for providing leadership through Project CAMINOS (Cultivating Access and Mentoring through Institutional Networks and Opportunities for Success) and other programs and partnerships aimed at improving student educational outcomes.
In his proclamation on National Hispanic-Serving Institutions Week 2023, President Biden stated that HSI's, "provide a quality education and empower underserved students—including Dreamers and first-generation college students—to earn degrees and build better lives for their families. And with the Supreme Court's recent decision to effectively end affirmative action, their work is as critical as ever."
I celebrate you for your steadfast commitment to this critical work and for all that you do to serve our Hispanic/Latino students.
Sincerely, 
Jennifer L. Brown, Ph.D.
Provost and Vice President for Academic Affairs
For more information, visit the following links and resources: