Service-Learning
Get academic credit for your service
Service-learning is an academic course where a service project or service experience is part of the overall grade. In the spirit of learning by doing, Cal Poly Pomona faculty, staff and students actively support and engage in service-learning activities that build meaningful and sustainable community partnerships.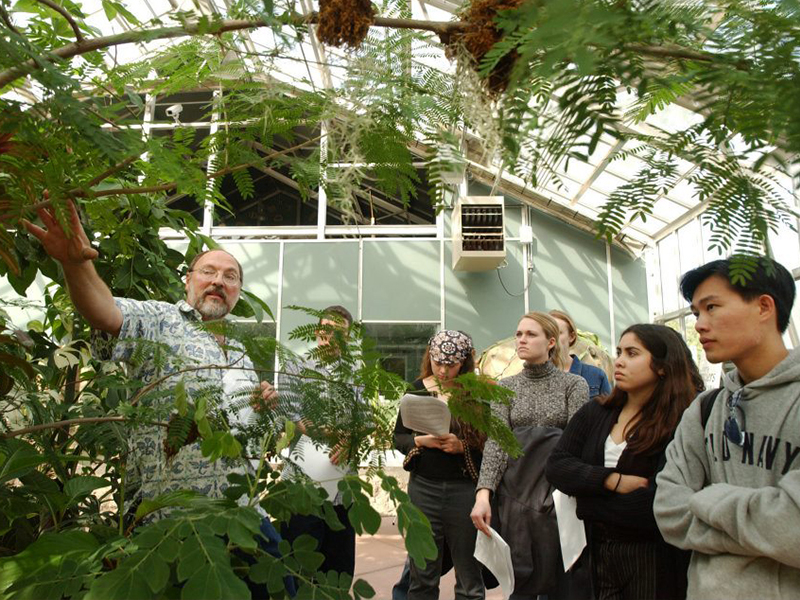 What is service-learning?
Service-learning at Cal Poly Pomona includes academic courses that use the university's learn by doing philosophy to make a difference in the world around us.
Students in these courses have structured opportunities to learn, develop and reflect through community projects that tie directly to your course instruction.
What do students get from service-learning courses?
Critical thinking and interpersonal skills.
Better understanding of course content.
Academic performance and retention.
Career development.
Social awareness and community issues.
How do students find a service-learning course?
Service-learning courses are officially designated with a letter "S" after the course title and number (e.g. EWS 280S). In Bronco Direct's Public Schedule of Classes, there is a drop down box entitled "Course Attribute." Select that box and search for the word "service-learning." This will then list all the courses that have an official "S" service-learning component based on the semester you select.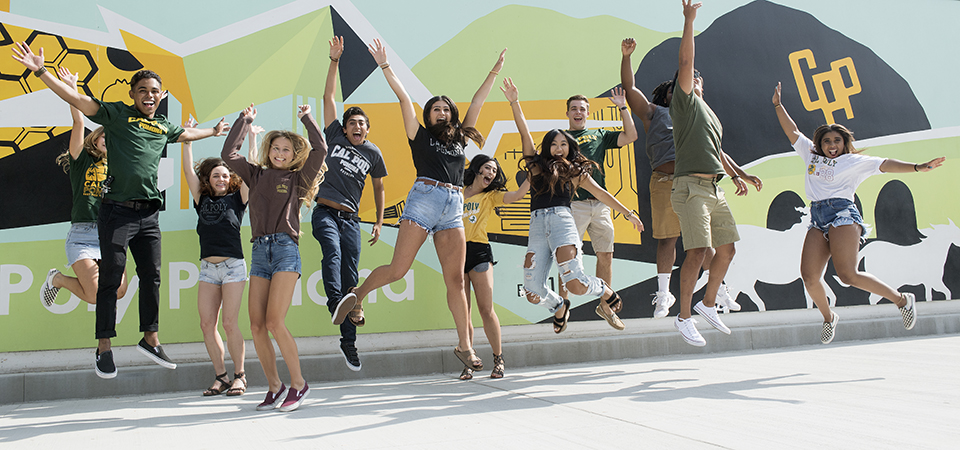 Service-Learning In-Person Placement Guidelines
CPP students may participate in on-site in-person internship activities in the State of California provided the student and the organization follow current Federal, State, and County public health guidelines effective May 19, 2020. Students and organizations will be required to submit evidence they are in compliance with public health guidelines in BroncoSERV.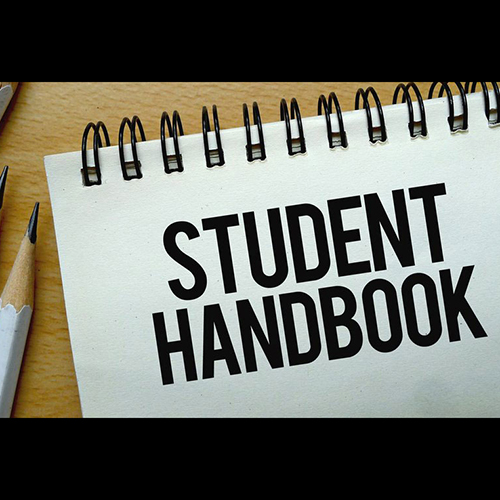 Service-Learning Student Handbook
The handbook includes the recent COVID-19 in-person placement guidelines.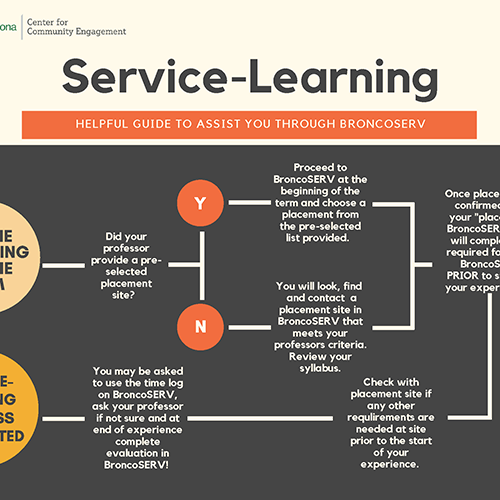 Student Process (Flowchart)
Student Process (Flowchart) provides a step-by-step process that will help guide you to a successful placement in your service-learning course.
COVID-19 In-Person Placement Checklist
COVID-19 In-Person Placement Checklist provides a detailed instructions of the steps to take to help navigate you from the beginning to the end of the process. It also list out the required COVID-19 training materials and risk management forms for Summer/Fall 2021 in-person placement.