Clubs
Beta Alpha Psi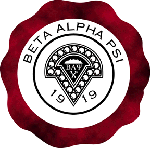 Beta Alpha Psi is an honorary organization for financial information students and professionals, founded in 1919. The primary objective of Beta Alpha Psi is to encourage and give recognition to scholastic and professional excellence in the business information field. This includes promoting the study and practice of accounting, finance, and information systems; providing opportunities for self-development, service and association among members and practicing professionals; and encouraging a sense of ethical, social and public responsibility.

Please join us and explore the opportunities BAP has to offer, Thursdays during U-Hour (noon to 1 p.m.) on the first floor of the Library, 15-1807. Complimentary lunch will be provided from 11:30 a.m. to noon in Room 15-1802, right across the hall.
---
CPSA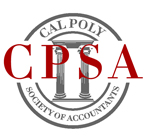 CPSA is an independent organization on campus that works closely with Beta Alpha Psi Iota Chi Chapter and is backed by the support of the Accounting Department. It offers an excellent opportunity to learn more about professional careers in the field of accounting. CPSA accomplishes this by providing members with networking events, social activities and educational lectures. These events, activities and lectures will enable you to meet fellow accounting students and accounting professionals, help you develop leadership skills and give you the opportunity to work on various events that are the backbone of our organization.