New Visiting Assistant Professor of Early and Nineteenth Century American Lit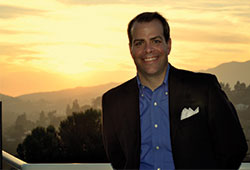 Berton Emerson/September 2013. In 2013-2014, Dr. Berton Emerson will be joining the EFL faculty. Emerson's research interests range widely in the eighteenth and nineteenth centuries and draw upon a variety of disciplinary investments: literary aesthetics; critical theory; popular culture; regionalisms/nationalisms/transnationalisms; post-colonial theory; global American souths; and material history (esp. book and print culture history).
His current project, Local Rules: The Alternative Democracies of Mid-19th-Century U.S. Print Culture, examines one set of misfits of mid-19th century U.S. literary history—prose fictions that fail to fit traditional, nationally-inclined literary categories and instead perform a type of cultural work that celebrates their locality. Such local fictions narrate scenes of political experience wrenched free from the Constitutional management of the nation and posit alternative modes by which individuals might claim or reclaim their democratic agency.
As an educator, Emerson strives to design mindful learning experiences and foster a dynamic environment promoting the open exchange of ideas. Students in his courses can expect a variety of methods and activities that spark lively engagement with texts and contexts.