Peer Mentoring
ARCHES Peer Mentoring has proven successful in helping students successfully transition to Cal Poly Pomona.  Our Peer Mentors (Pms) are current CPP undergraduates who are passionate about your success.  They are trained to work with ARCHES students on specific areas of concern such as:  organizational strategies, decision making skills, general study skills, time/life management.  PMs hold one-on-one regularly scheduled appointments in the fall and spring during offices hours and are able to meet with students on a weekly or bi weekly basis.
Scheduling an Appointment
Identify the PM you are interested in seeing be reading through their bios,
Click on their name to access their calendar,  
Once your appointment is confirmed, it will be added to your CPP Outlook calendar.  
If you need assistance, call (909) 869-2386 or email arches@cpp.edu
Attendance:  Mentees are expected to arrive on time to scheduled appointments and communicate schedule changes in advance.  If you arrive 10 minutes late, your appointment will need to be rescheduled. 
Need to make changes to your appointment?  Open your appointment in outlook and you will see links to cancel or reschedule.  
If you need assistance, call (909) 869-2386 or email arches@cpp.edu
ARCHES Peer Mentors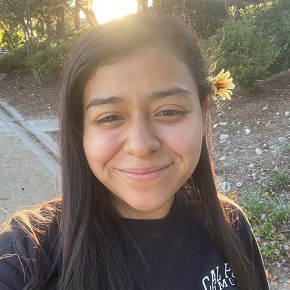 Major:  Masters Student in Education 
About Me:  Hello, my name is Julie.  I transferred from Citrus Community College and graduated with my bachelors degree in English from CPP.  I am a writing tutor and peer mentor for ARCHES.  I love working with our students and helping them grow in their writing skills and learning from every person I meet!   Outside of work, I love going on nature walks and bike rides with my family! I love traveling and visiting new cities.  My career goal is to become a high school English teacher, who helps students see the beauty and fun in reading & writing.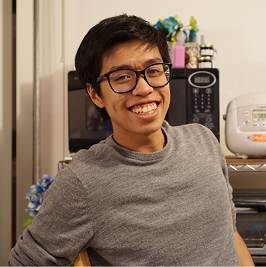 Major:  Masters Mathematics, Statistics Emphasis
About Me:  Hi, my name is Kevin. I transferred from Citrus College and graduated from CPP with a degree in math. I am currently a math/statistics tutor and peer mentor for ARCHES. I love collaborating with students and helping them develop their math skills! It always gave me great joy to hear success stories or seeing their faces light up when they understand a problem! In my free time, I like to swim, play badminton, play video games, and learn how to cook real ramen. My career goal is to be a data scientist because I enjoy using math/stats to analyze data to find insights in our mysterious world!