Peer Mentoring
ARCHES Peer Mentoring has proven successful in helping students successfully transition to Cal Poly Pomona.  Our Peer Mentors (Pms) are current CPP undergraduates who are passionate about your success.  They are trained to work with ARCHES students on specific areas of concern such as:  organizational strategies, decision making skills, general study skills, time/life management.  PMs hold one-on-one regularly scheduled appointments during offices hours and are able to meet with students on a weekly or bi weekly basis.
Scheduling an Appointment
Identify the PM you are interested in seeing be reading through their bios,
Click on their name to access their calendar,  
Once your appointment is confirmed, it will be added to your CPP Outlook calendar.  
If you need assistance, call (909) 869-2386 or email arches@cpp.edu
Attendance:  Mentees are expected to arrive on time to scheduled appointments and communicate schedule changes in advance.  If you arrive 10 minutes late, your appointment will need to be rescheduled. 
Need to make changes to your appointment?  Open your appointment in outlook and you will see links to cancel or reschedule.  
If you need assistance, call (909) 869-2386 or email arches@cpp.edu
ARCHES Peer Mentors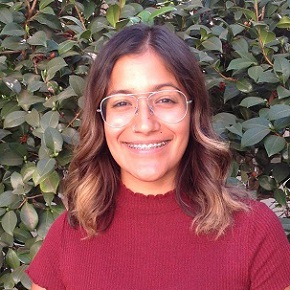 Major:  Senior in Animal Science, Pre-Vet Option
About Me:  Hi, my name is Suzanna.  My goal is to become a Veterinarian so I can help save and take care of animals. I love interacting with ARCHES students and seeing them persevere to reach their goals. During my free time, I enjoy taking care of my plants (indoor plants, gardening, propagating succulents, and so on). I also love spending time with my fur babies, being out in nature, cooking delicious vegan meals, and learning about skincare routines.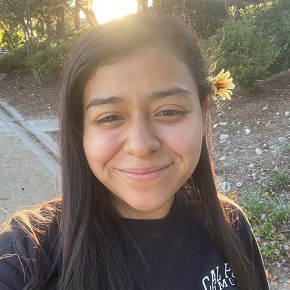 Major:  Masters Student in Education 
About Me:  Hello, my name is Julie.  I transferred from Citrus Community College and graduated with my bachelors degree in English from CPP.  I am a writing tutor and peer mentor for ARCHES.  I love working with our students and helping them grow in their writing skills and learning from every person I meet!   Outside of work, I love going on nature walks and bike rides with my family! I love traveling and visiting new cities.  My career goal is to become a high school English teacher, who helps students see the beauty and fun in reading & writing.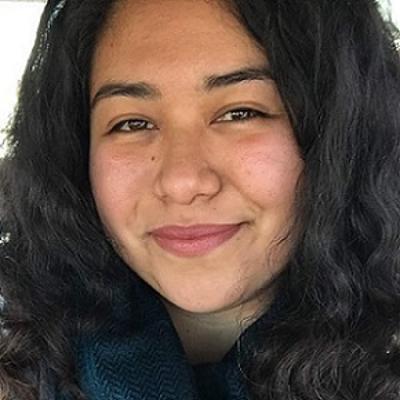 Major:  Geography, Environmental Studies
About Me:  HI, my name is Brenda.  I transferred from Southwestern College in Chula Vista and recently graduated with my bachelor degree from CPP.  I am originally from San Diego and have worked with students at the middle school and college level. I love working with ARCHES students because I have the privilege of witnessing their growth throughout the academic year. Outside of work and school, I enjoy spending time with my loved ones, being outside, and I also love a good cup of coffee.  My career goal is to one day be a college professor or college counselor because I want to encourage future generations to believe in themselves and their full potential.