College of Engineering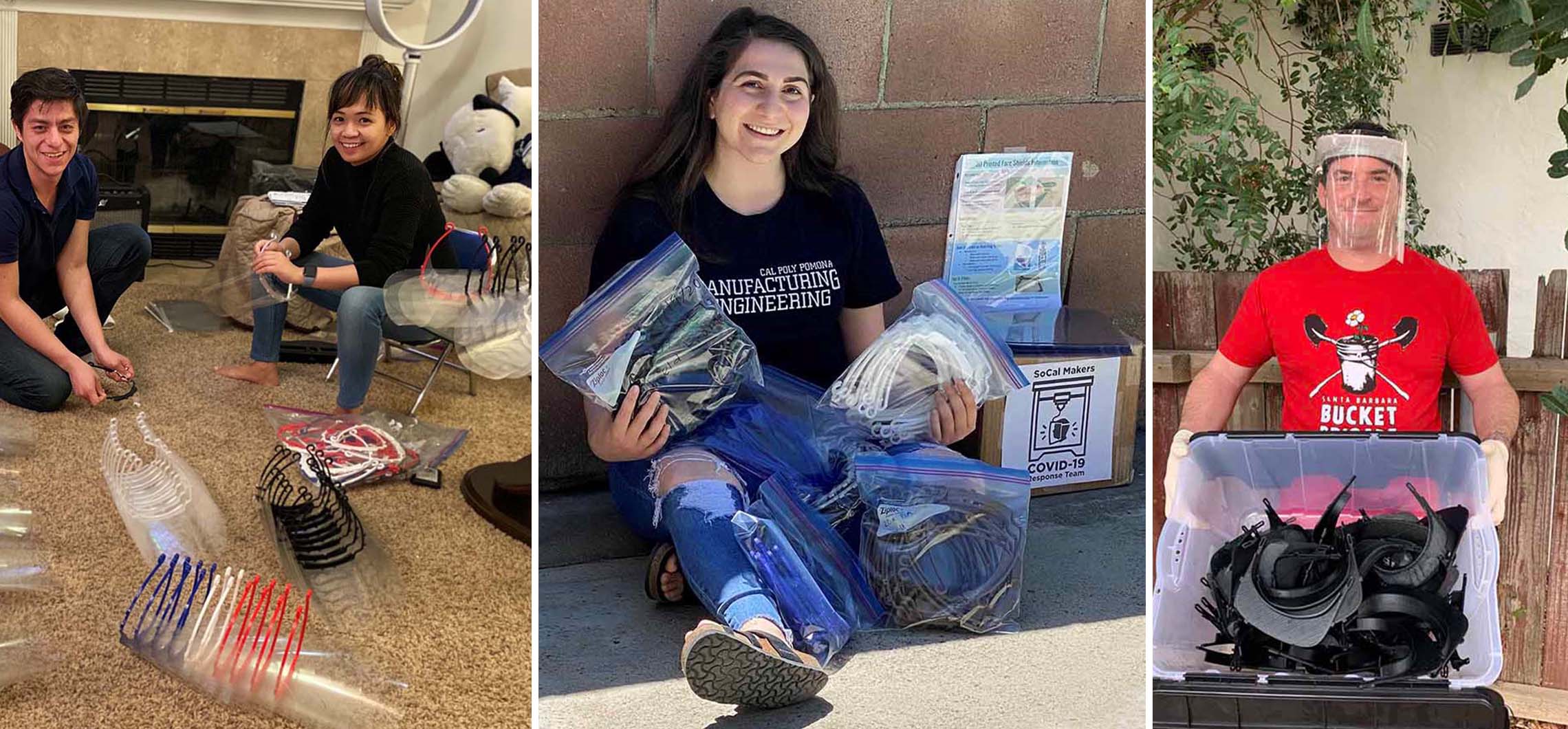 Slide1
From left to right: Alberto Smith, manufacturing engineering student, with his girlfriend, Hazel Aguila. Pauline Tasci ('19, manufacturing engineering), with the PPE materials produced for healthcare providers. John Bathel, industrial engineering student, with PPEs for first-responders and essential workers.
This slide contains video without audio. The description of the video is "A 12-second, no-audio video that shows a recreation of Cal Poly Pomona's building 9 in the video game Minecraft. The camera pans from left to right to show the building 9 recreation before swooping down to a street level perspective to beginning touring the interior of the building recreation."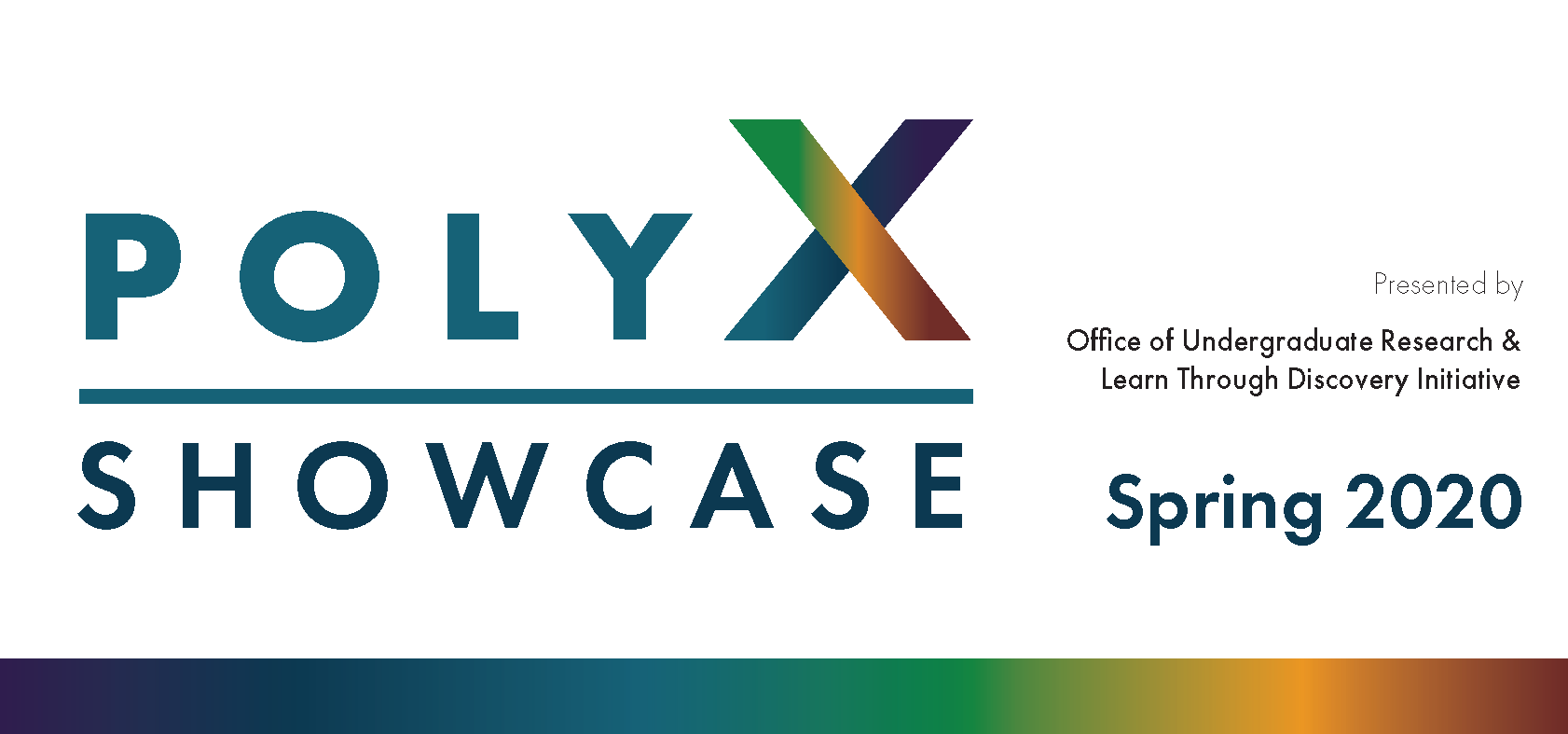 Slide3
Poly X Showcase. Presented by Office of Undergraduate Research &Learn Through Discovery Initiative. Spring 2020.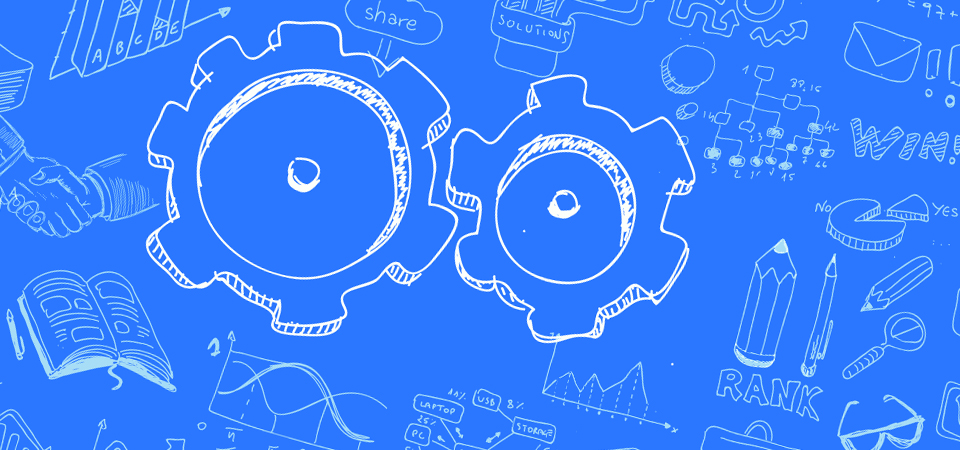 Slide4
An decorative illustration of gears with phrases and equations that do not add further meaning to the image. Image is purely decorative.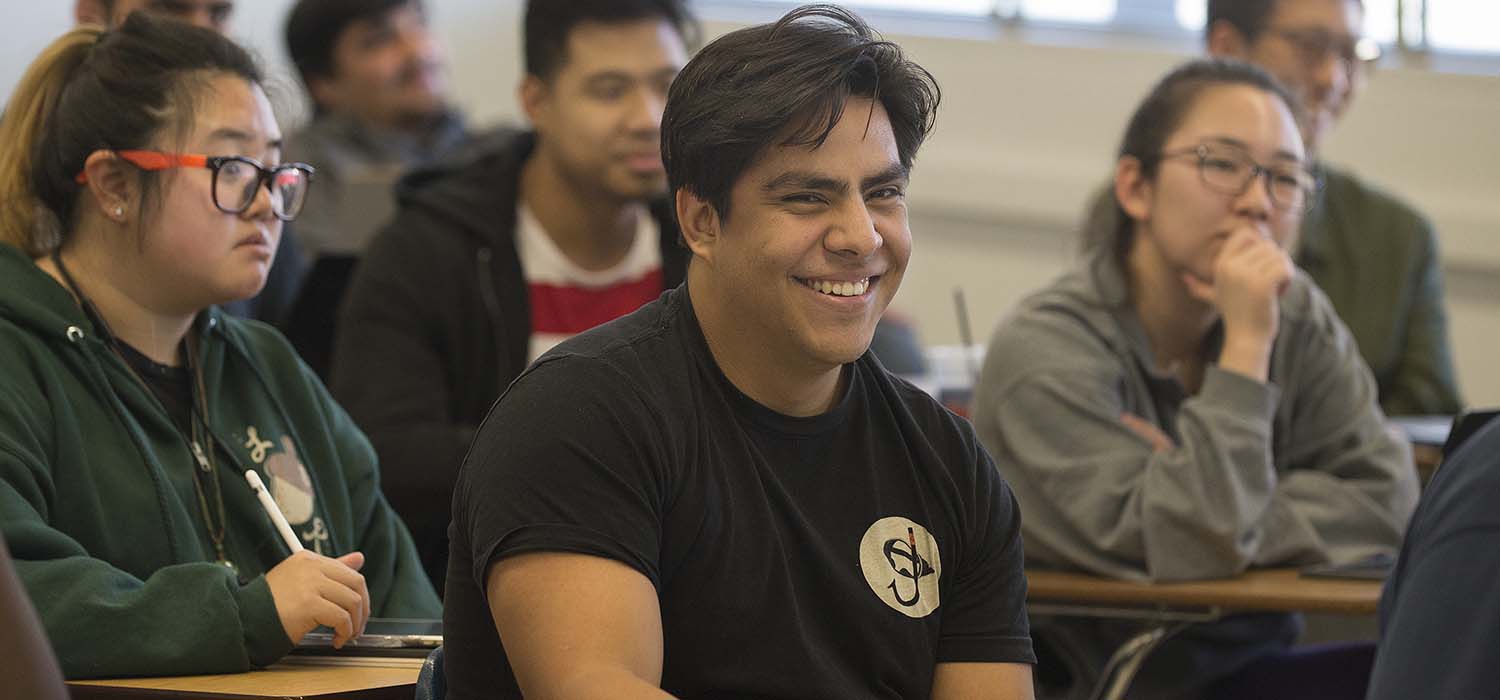 Slide5
Student in classroom smiling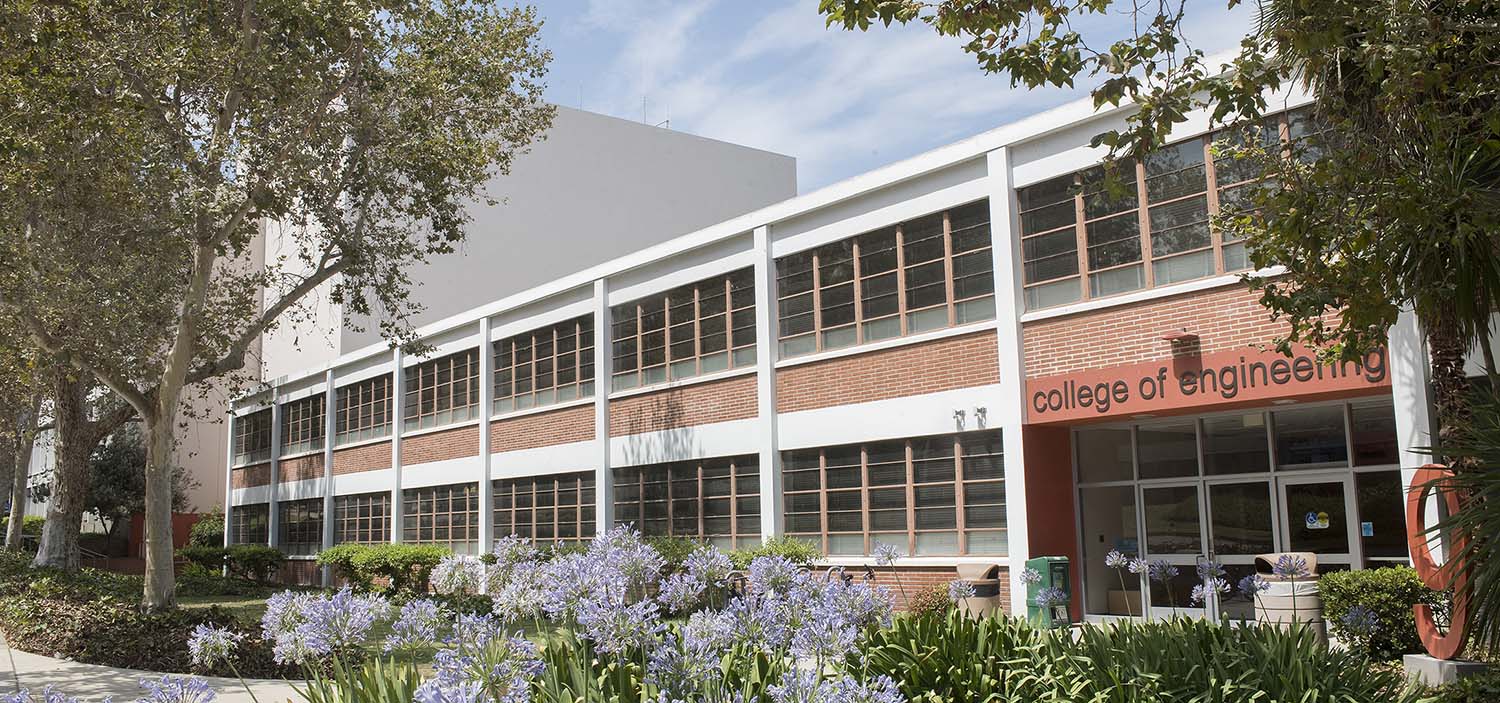 Slide6
An image of building 9.
Previous
Next
MAKE IMAGINATION REAL 
Cal Poly Pomona's College of Engineering has earned its reputation for being one of the best engineering programs in the country. With undergraduate and graduate programs, research and scholarly activities and community engagement, we create career-ready engineers and award over 1,200 bachelor's degrees and over 130 master's degrees each year. CPP is a polytechnic university that is part of the California State University system and a key to California's success.

We offer these 11 undergraduate programs: Aerospace Engineering, Chemical Engineering, Civil Engineering, Computer Engineering, Construction Engineering Technology, Electrical Engineering, Electromechanical Systems Engineering Technology, Electronic Systems Engineering Technology, Industrial Engineering, Manufacturing Engineering, and Mechanical Engineering.
We offer seven graduate programs: Civil Engineering, Electrical Engineering, Engineering Management, Engineering with Emphasis in Aerospace, Engineering with Emphasis in Materials, Mechanical Engineering, and Systems Engineering. To learn about the differences between these engineering degrees, visit undergraduate programs and graduate programs. Our engineering programs are among the best, as shown in these national rankings:
5th Nationally: Best public undergraduate engineering program, best civil engineering program, and best computer engineering program

11th Nationally: Best electrical engineering program

12th Nationally: Best mechanical engineering program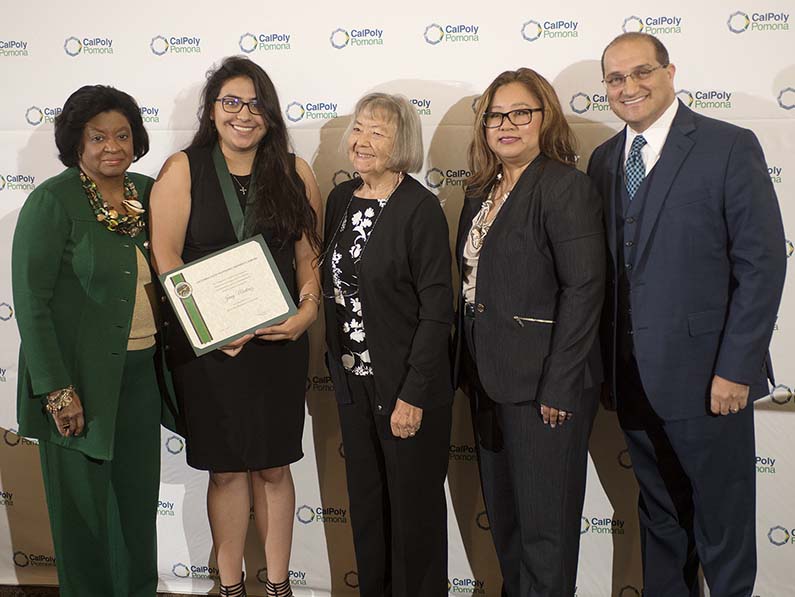 President's Scholars
Meet the 2019-20 President's Scholars from the College of Engineering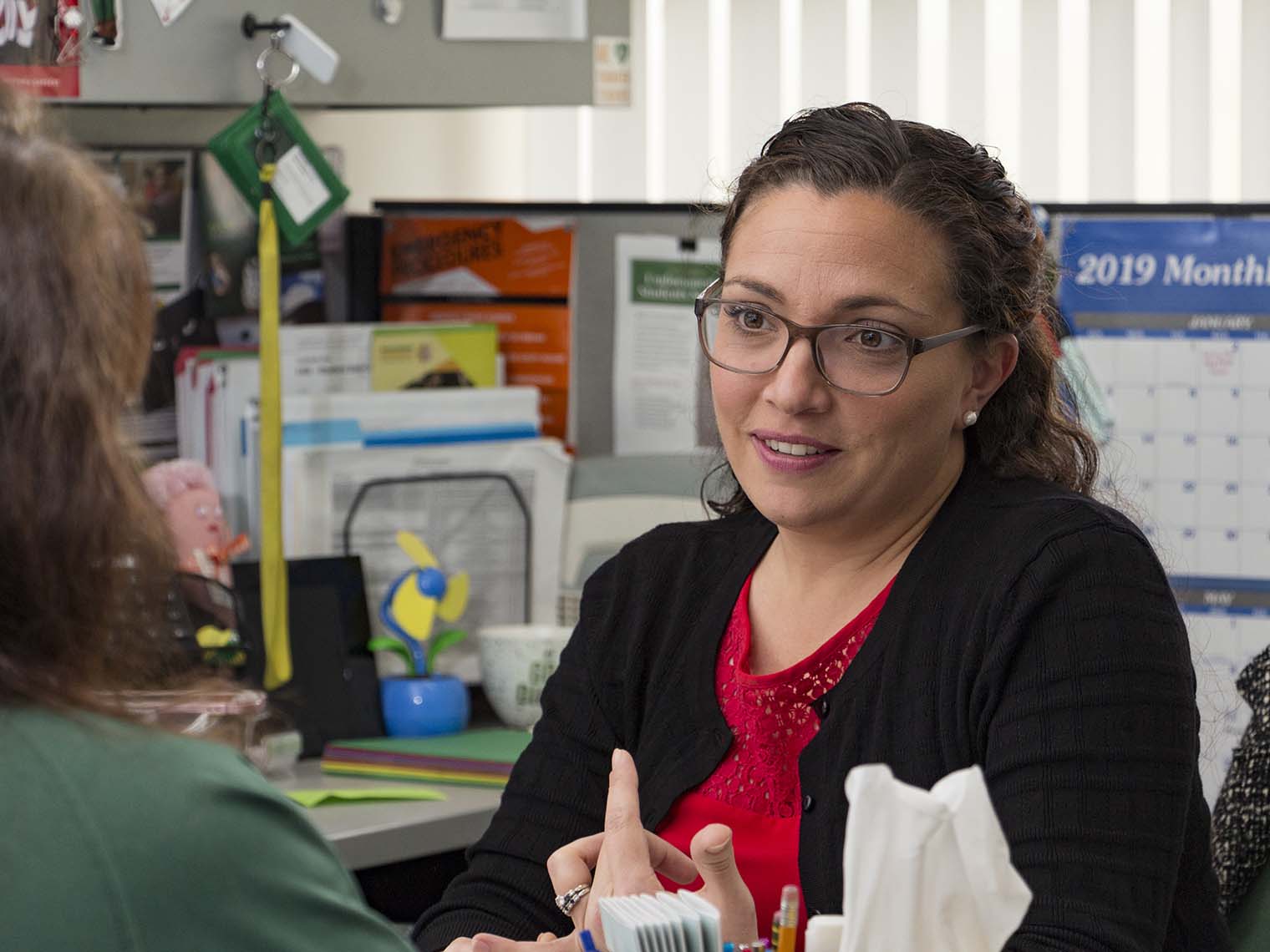 Undergraduate Advising
The expanded advising program is made possible by funding from the Student Success Fee. Four engineering advisors are available to advise all engineering undergraduate students. The advising center is located in Building 9, Room 155.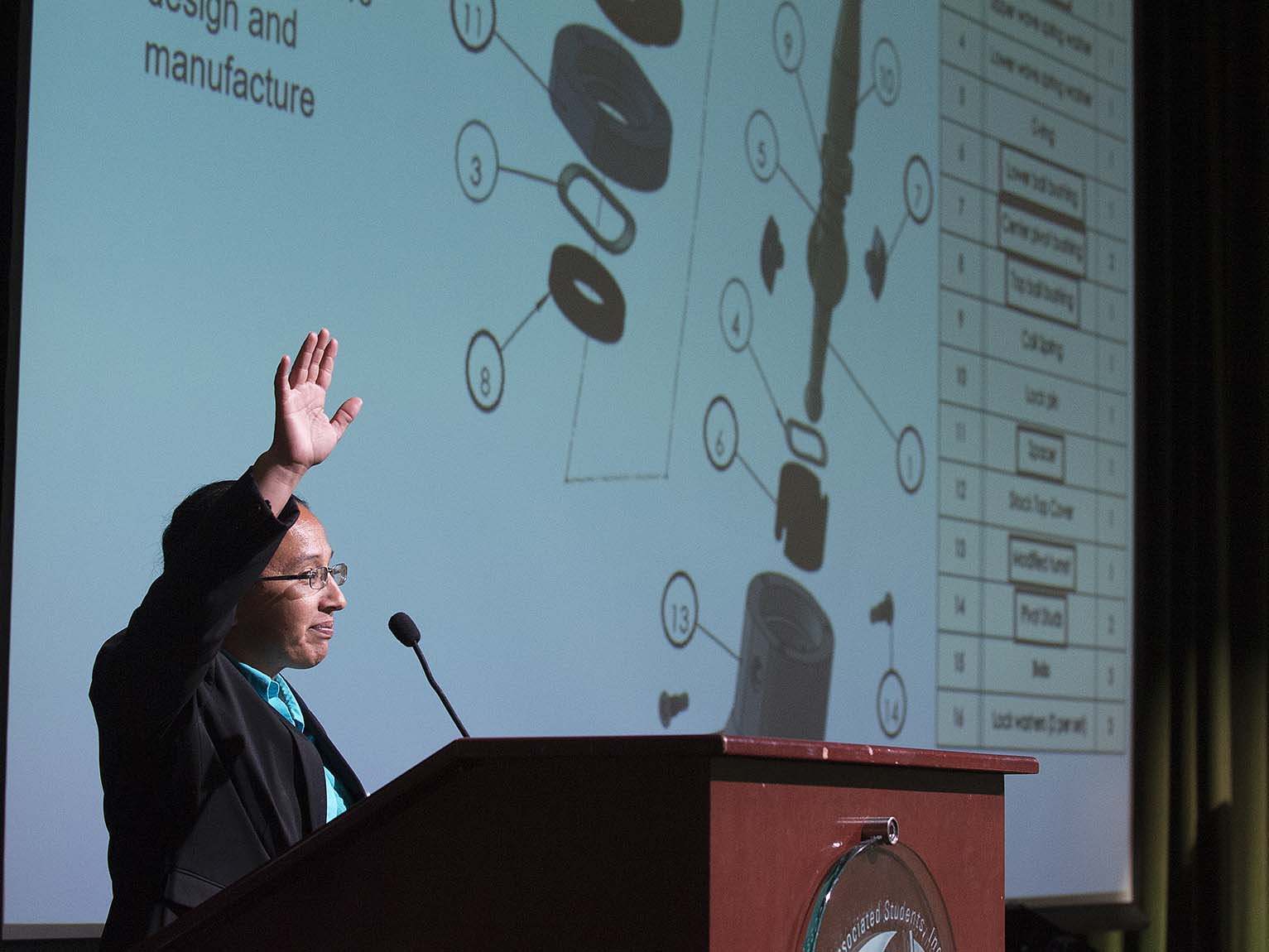 Engineering Project Symposium
The Engineering Project Symposium provides an opportunity for students across the college to present their projects for review by faculty, industry representatives, other students, and guests.
Read the Latest Issue of the College of Engineering Magazine

The 19-20 issue of our annual magazine is now available. This latest issue features the big ideas, people and places of our college.
View all Issues