Minor Program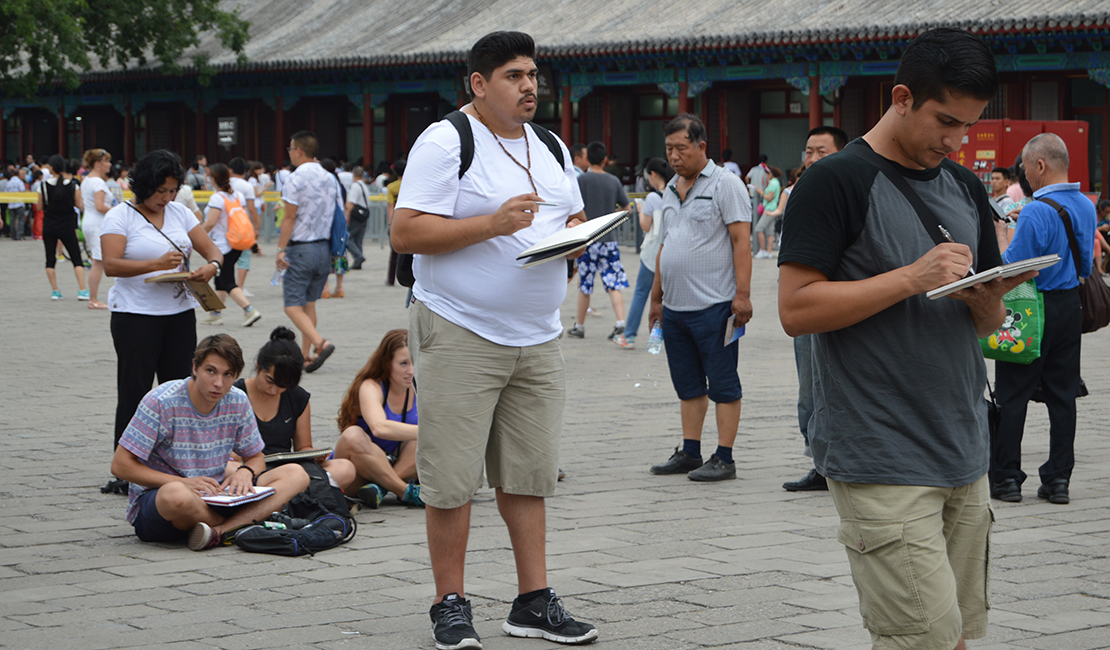 URP students in an urban planning excersice in Beijing as part of the ENV China Program.
The Department of Urban and Regional Planning offers a minor in urban and regional planning that is open to all majors at Cal Poly Pomona. Although the minor cannot convey the complete scope of urban and planning, the core and elective courses in the minor program can provide students an opportunity to complement their major program with a particular specialized emphasis in association of urban and regional planning issues or processes. The urban and regional planning minor provides students with the knowledge and skillsets including but not limited to the functions of cities, urban policy decision making process, analysis methods for urban issues, and planning, policy, design, and social action in urban environment.
The Field of Urban and Regional Planning
Planning is a systemic, creative way to influence the future of communities, cities, regions, the country and the world. Urban and regional planners use their knowledge and skills to serve communities and cities facing social, economic, environmental, and cultural challenges in various ways. Planners develop environmental sustainability projects or programs to improve energy efficiency, minimize pollution or waste, or restore natural systems, plan alternative transportation systems for urban or regional mobility /accessibility, design physical space in way that connects between people and place, movement and urban form, nature and the built fabric, and keep informed about economic or legal issues involved in zoning codes, building codes, or environmental regulations.
Having planning knowledge and skills enables you to do many types of jobs and be involved in almost any kind of government or private activity that seeks to affect the future or responded to communality change. The majority of planners work in traditional planning areas such as community development, land use, transportation planning, environmental/natural resources planning, economic development, urban design, housing, historic preservation and community activism. However, individual planners may have a wide variety of responsibilities within these broadly defined specialties. Other planners work in less traditional areas, often with people from other disciplines in the fields such as healthy communities, energy development or school planning.
For information regarding Minor in Urban and Regional Planning degree program, please contact the Chair of Urban and Regional Planning:
Dr. Gwen Urey
gurey@cpp.edu
(909) 869 2725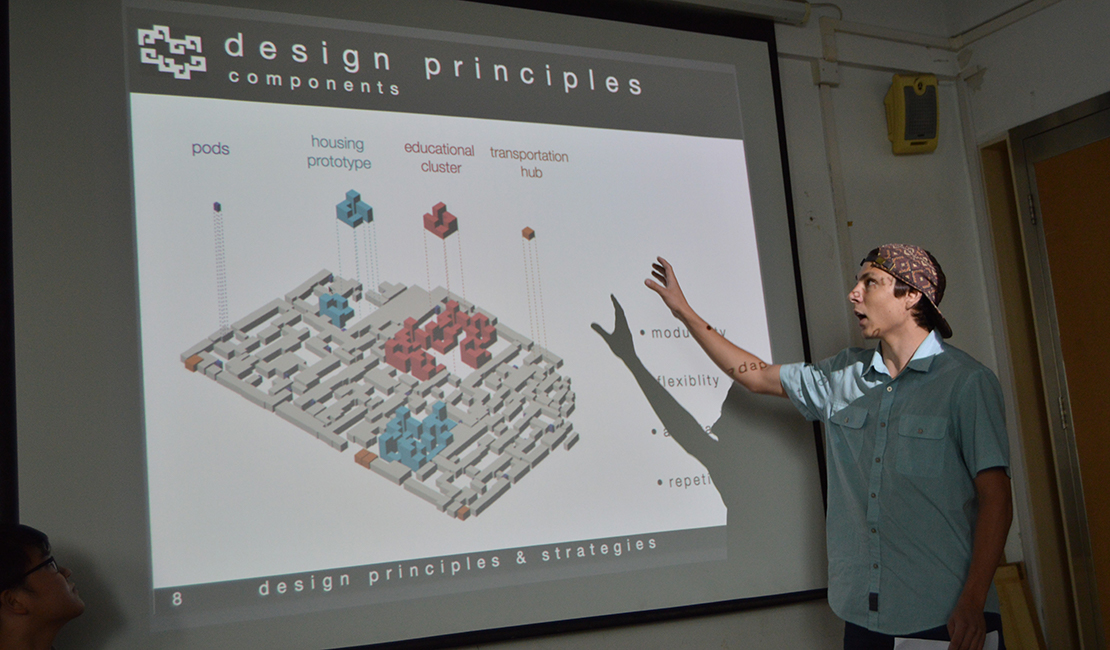 Minors in Urban and Regional Planning requires 19 units in total , consisting of 10 units of minor cores and 9 units of minor elective courses. Although the time required for completing the minor will vary by the status of students, a two-year plan will be sufficient enough to complete the minor. The course list below provides the details of the curriculum of Minor in Urban and Regional Planning.
Minor Core Courses (10 Units)
Year
Course
Unit
Semester
1

URP 1040/L The City in Context - History Politics, Environment

URP 3010 Introduction to Urban Planning

2/1

3

Fall

Spring

2

URP 1051 Ethnic Communities, Places and Urban Planning

URP 1200L/ Introduction to GIS for Planning Lab

3

1

Fall

Spring
Minor Elective Courses (9 units)
| Course | Unit | Semester |
| --- | --- | --- |
| URP 4030/L Physical Design Applications | 1/2 | Spring |
| URP 4040 Place making: Theories, Methods, and Practices | 3 | Fall |
| URP 4110 Evolution of American Cities and the Planning Movement | 3 | Spring |
| URP 4200/A Methods of Engagement; Participation, Negotiation, Mediation | 2/1 | Spring |
| URP 4210/A Planning Advocacy, Community Organizing and Social Change | 2/1 | Spring |
| URP 4220 The Just City | 3 | Fall or Spring |
| URP 4230 Planning for Minority Communities | 3 | Fall |
| URP 4240 Public Participation | 3 | Fall |
| URP 4340/A Community Development and Housing | 2/1 | Fall |
| URP 4510/A Land Use and Urban Design Policy | 2/1 | Spring |
| URP 4750 Planning in a Global Economy | 3 | Spring |
| URP 4780/L GIS Applications in Planning Studio | 3 | Fall |
| URP 4820 California Water | 3 | Spring |